Market Street in The Woodlands is again being transformed into a hoppin' musical hot spot. Market Street's popular spring concert series is back and this year will be better than ever!
"The weather is beautiful this time of year, and it's a great way to enjoy performances by talented local bands while either dining alfresco at one of the restaurants bordering the park or at our newly-renovated Central Park," said Noemi Gonzalez, Marketing Director at Market Street in The Woodlands. "Since concerts are on Thursdays, it's also a relaxing way to wind down toward the end of the week. We always have a wide variety of musical genres so guests can find several to suit their taste."
From Top 40 to Blues, Latin, cover favorites and more, the nine-week concert series that begins on April 11th is also a great place for folks to enjoy the renovated areas. When guests first arrive on property, they will likely notice updated signs and graphics throughout the property and in the garage. The Central Park area has undergone the most significant change.
"Our grass has been replaced with weather-resistant turf, new seating has been added along with pergolas and whimsical outdoor art sculptures," said Gonzalez. "Additionally, our restrooms have been completely renovated and water bottle fill stations have been included. We've also enhanced our landscaped pedestrian pathways with updated lighting."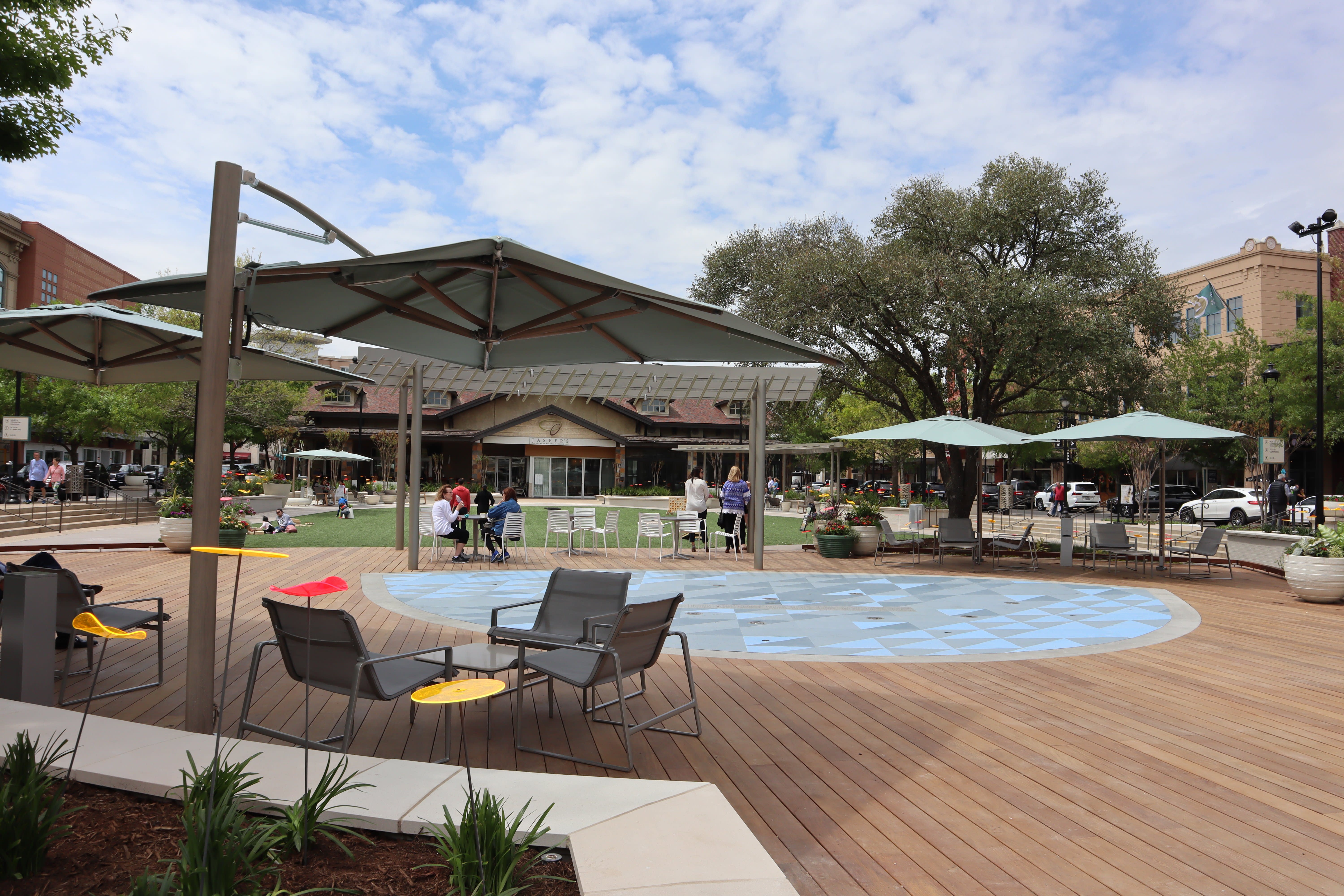 Thanks to a sponsorship by Sewell Automotive, the Spring Concert Series is free. Anyone is invited to attend and guests can bring blankets and lawn chairs and sit back, relax and enjoy the performances. Consider using the concert series to enjoy other aspects of Market Street.
"Try one of our restaurants either before or after the Concert Series," suggests Gonzalez. "All the dining options bordering Central Park have outdoor seating, making them great vantage points for the concert. Sweet Paris Creperie and Café is new to Market Street and they have delicious savory and sweet crepe options. Of course, we would also love for you to stop by one of our fashion boutiques and check out the new spring styles."
Gonzalez says hosting events like the popular concert series is just a part of what makes living in The Woodlands special and unique.
"Regularly scheduled signature events like the Spring Fine Arts Show  or Market Street in Lights are hosted throughout the year provide an opportunity to for our guests to gather with family and friends. We are proud to be a part of The Woodlands community!"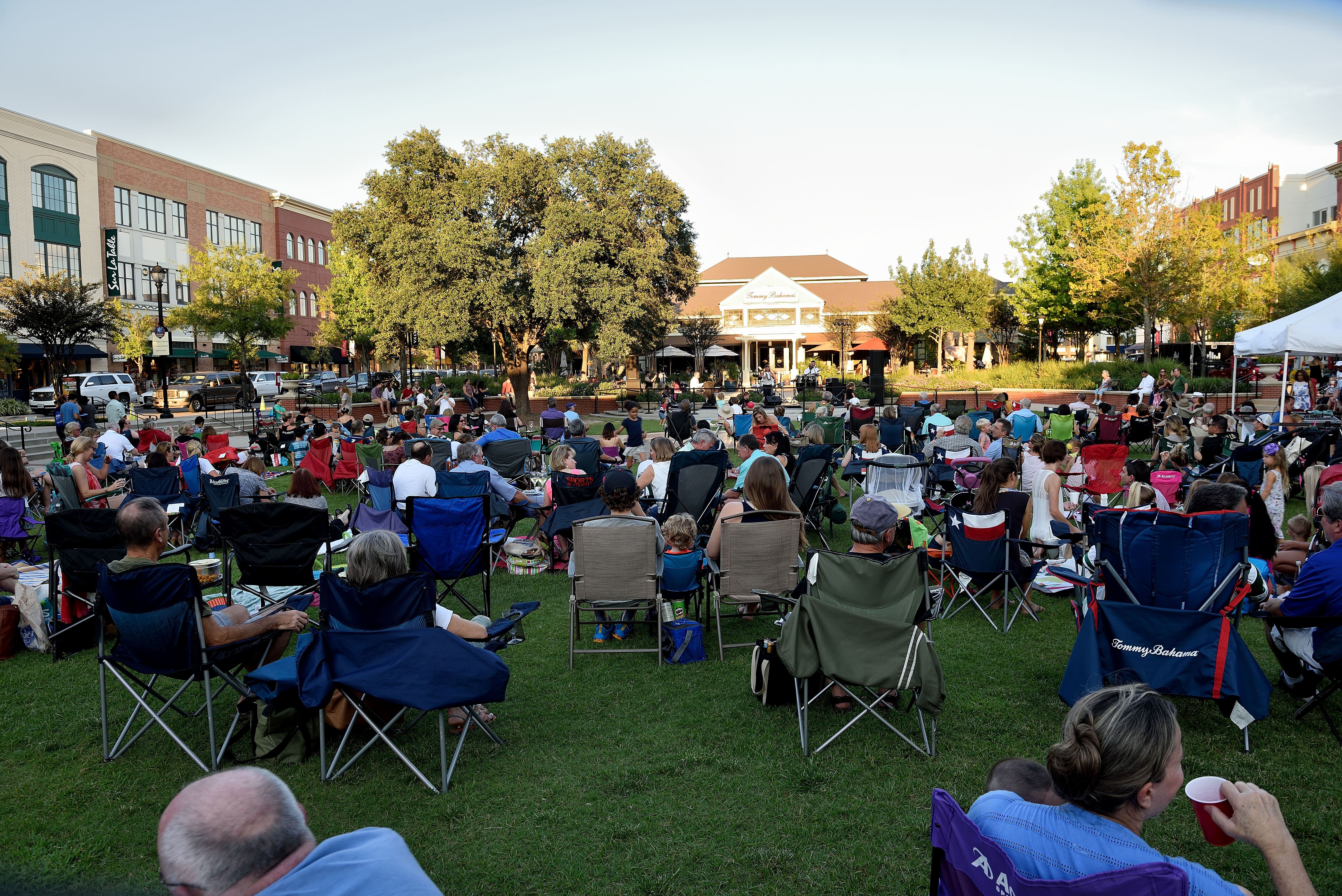 Here is a complete list of the Market Street Spring Concert Series:
April 11 - Classic rock hits from Nobody's Fool April 18 - Jazz and R&B sounds on the saxophone by David Caceres Quintet April 25 - High-energy favorites from across the decades by Chinatown May 2 - Top 40 tunes from Rapture May 9 - Blues and rock favorites from Hamilton Loomis May 16 - Popular cover hits from KAOS May 23 - A cover of Journey tunes from Escape May 30 - 70's rock hits from Diamond Jack June 6 - Latin and contemporary favorites from Mango Punch (H-E-B Wine Walk at Market Street)