March is Women's History Month, where we honor women who have made a lasting impact on the world. No doubt, The Woodlands would not be what it is today without Cynthia Woods Mitchell. Her dream of providing arts and entertainment for all is something that still lives with us today. 
The Cynthia Woods Mitchell Pavilion is one of the premier concert and entertainment venues in the country. But thanks to Cynthia Woods Mitchell, it's about so much more than entertainment.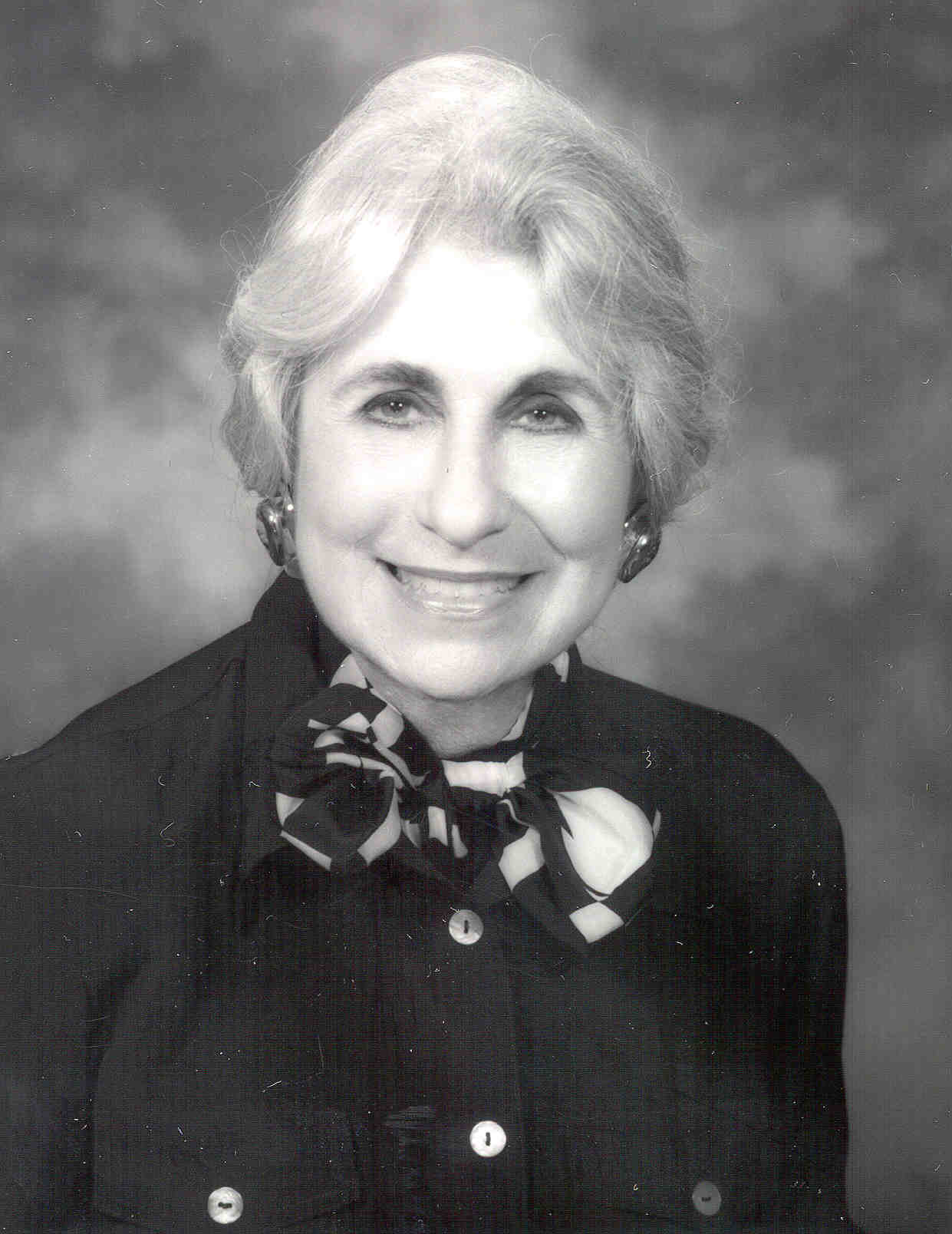 Cynthia Woods Mitchell was born in 1922 and passed away in 2009. Ashley Gravois, Public Relations and Educational Outreach Manager for The Pavilion, shared more with us about the history and legacy Cynthia Woods Mitchell and The Woodlands.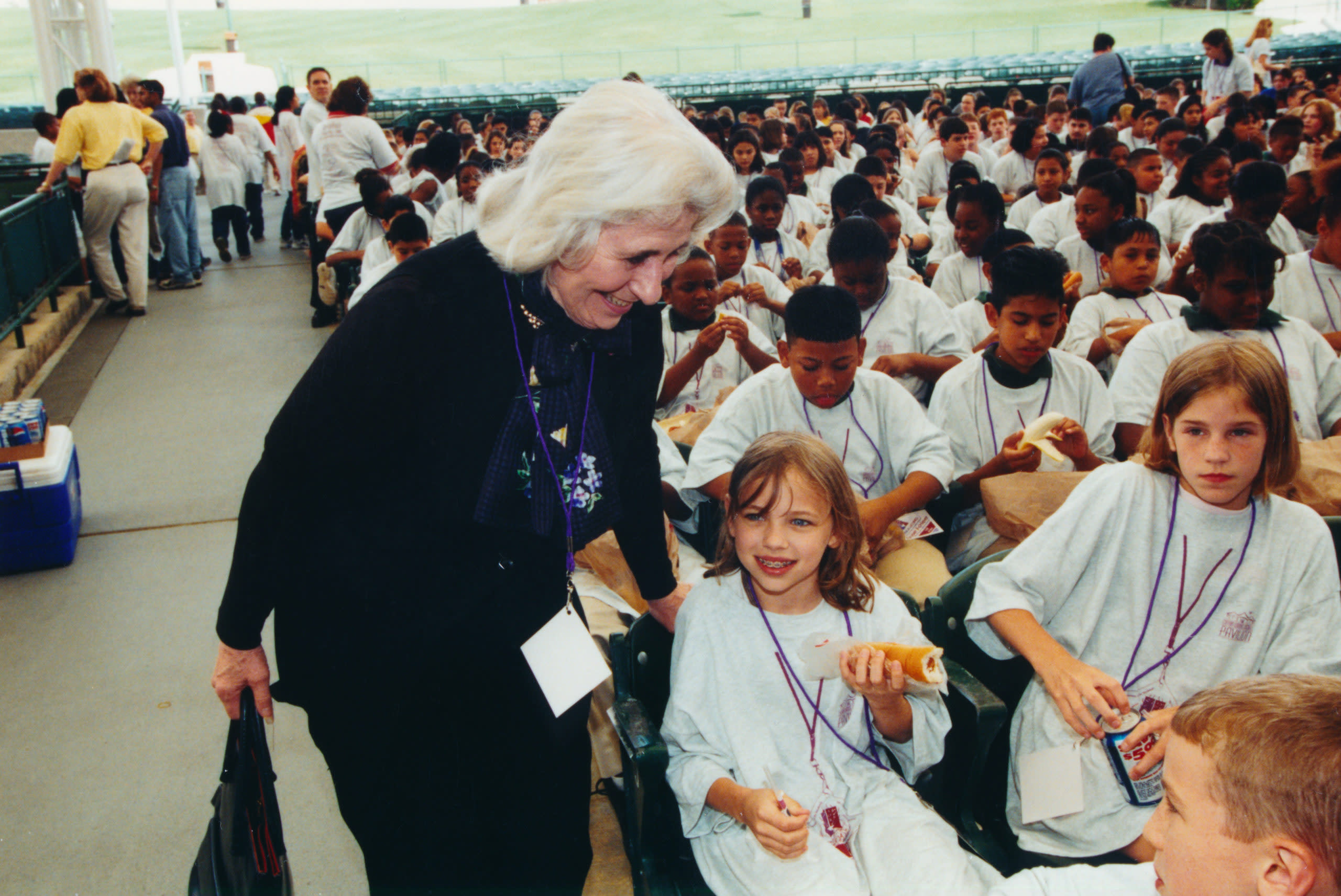 How did the idea of building a pavilion happen?
Cynthia Woods Mitchell first dreamed of creating a performing arts center in The Woodlands while visiting her daughter in Austin in 1976. They were enjoying a performance by Austin Ballet at Zilker Hillside Theatre, eating take-out chicken and sipping wine on a quilt, surrounded by families on blankets, children in swimsuits, Frisbees and dogs. She loved the fact that everyone, not just the affluent, could enjoy the performance.
When the Mitchells set out to build The Pavilion in the late '80s, they had a vision of a small outdoor venue that would only play classical shows and would bring the people of The Woodlands closer to the performing arts. That dream became a reality when The Cynthia Woods Mitchell Pavilion opened with a star-studded gala weekend in April 1990 featuring The Houston Symphony, Frank Sinatra and Alabama with Clint Black.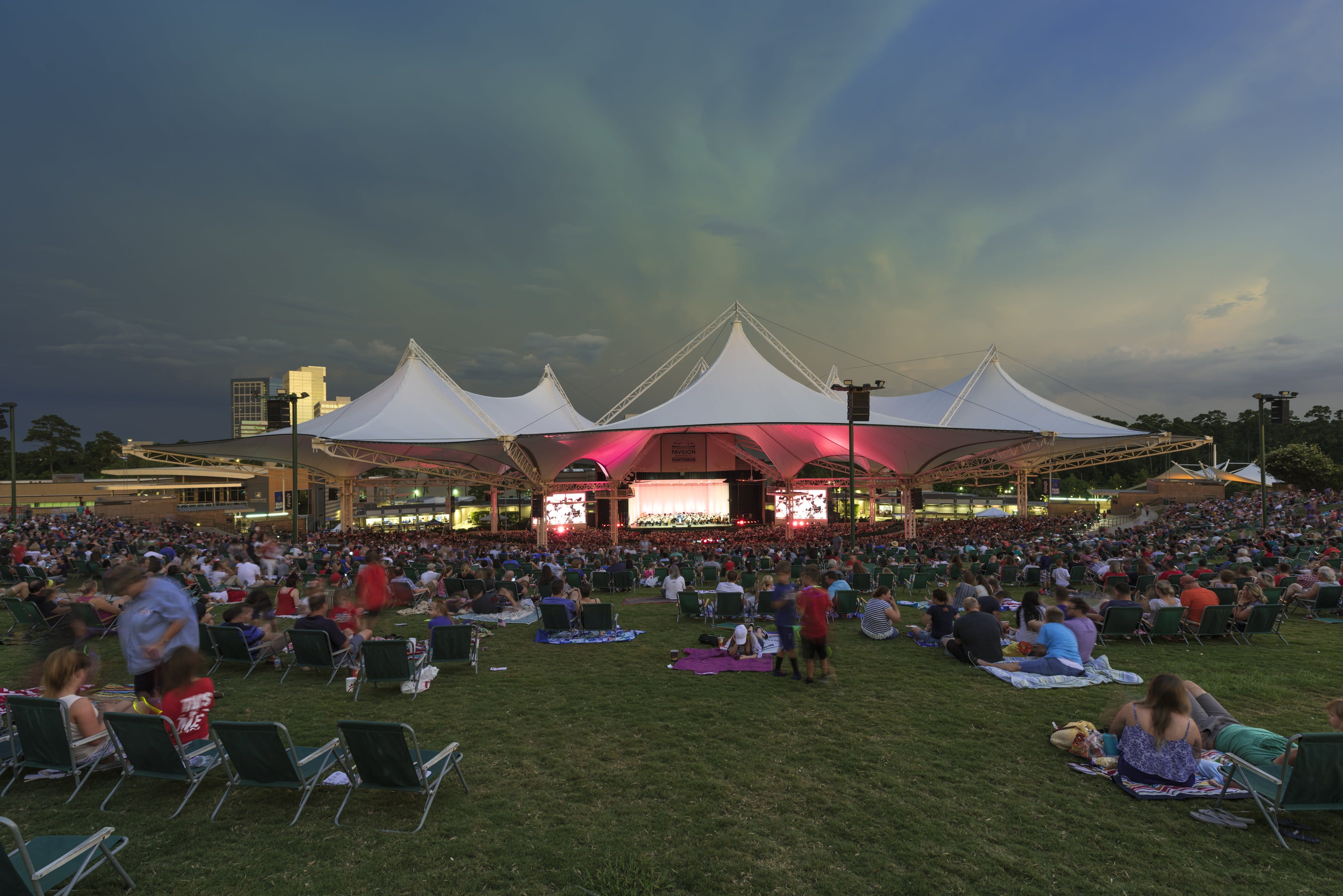 The Pavilion has now been up and running for 30 seasons! How has the vision evolved over the years?
We strive to continue that legacy by providing an array of educational outreach programs and top-quality entertainment, ranging in style from rock and country to modern opera and American ballet. These programs and performances have given millions their first introduction to the power of performance and have inspired a lifelong love of the arts in adults and children alike.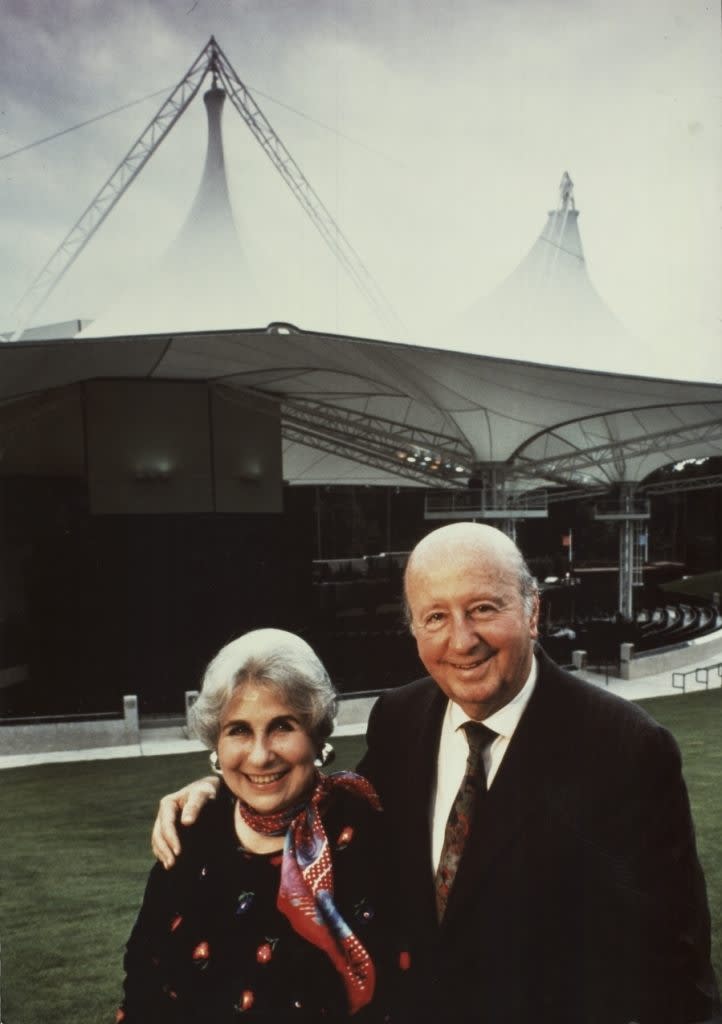 How is Cynthia Woods Mitchell's legacy of providing arts to everyone still alive today?
The initial dream of Cynthia Woods Mitchell was to make the arts both affordable and accessible to everyone in the community. In keeping with the venue's mission of fostering new audiences and enhancing an appreciation of the arts, The Pavilion offers FREE mezzanine and lawn seating at ALL performing arts events. Lawn chairs are also provided for free at these events. 
Additionally, there are three completely free family-friendly events each year, the Texas Music Festival Orchestra, Star-Spangled Salute, and Holly Jolly Jingle. Free reserved seating is also available at all performing arts shows for groups of 20 or more.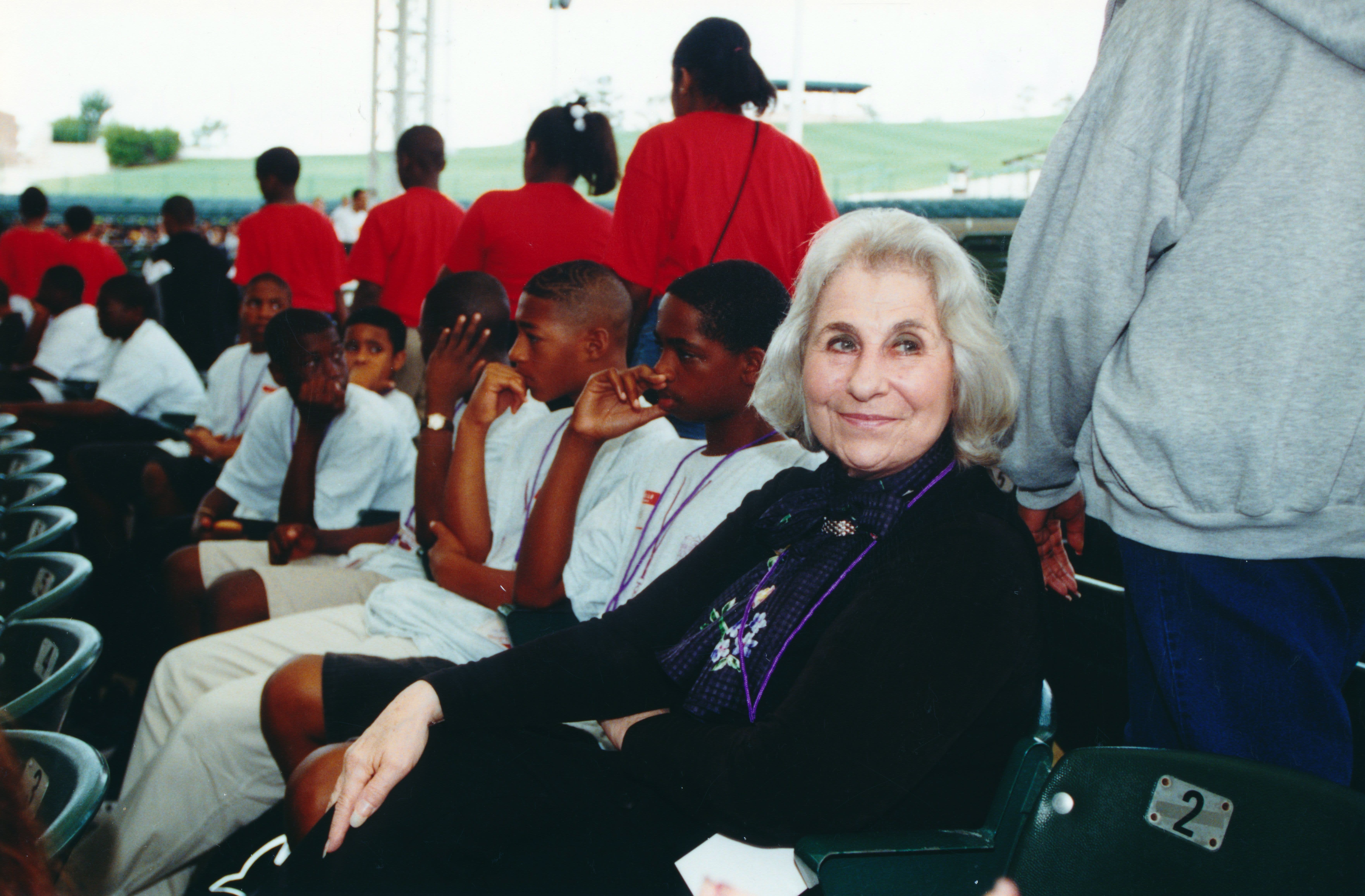 What do you think Cynthia would have thought of The Pavilion today?
While the Mitchells always set sights high and planned big, people close to them know that they never expected to see The Pavilion become the immense success it is today. From the planned 500 seats on the side of a hill to the 16,500 seats available today, Mrs. Mitchell's vision of a haven for the performing arts has by all measures, exceeded expectations.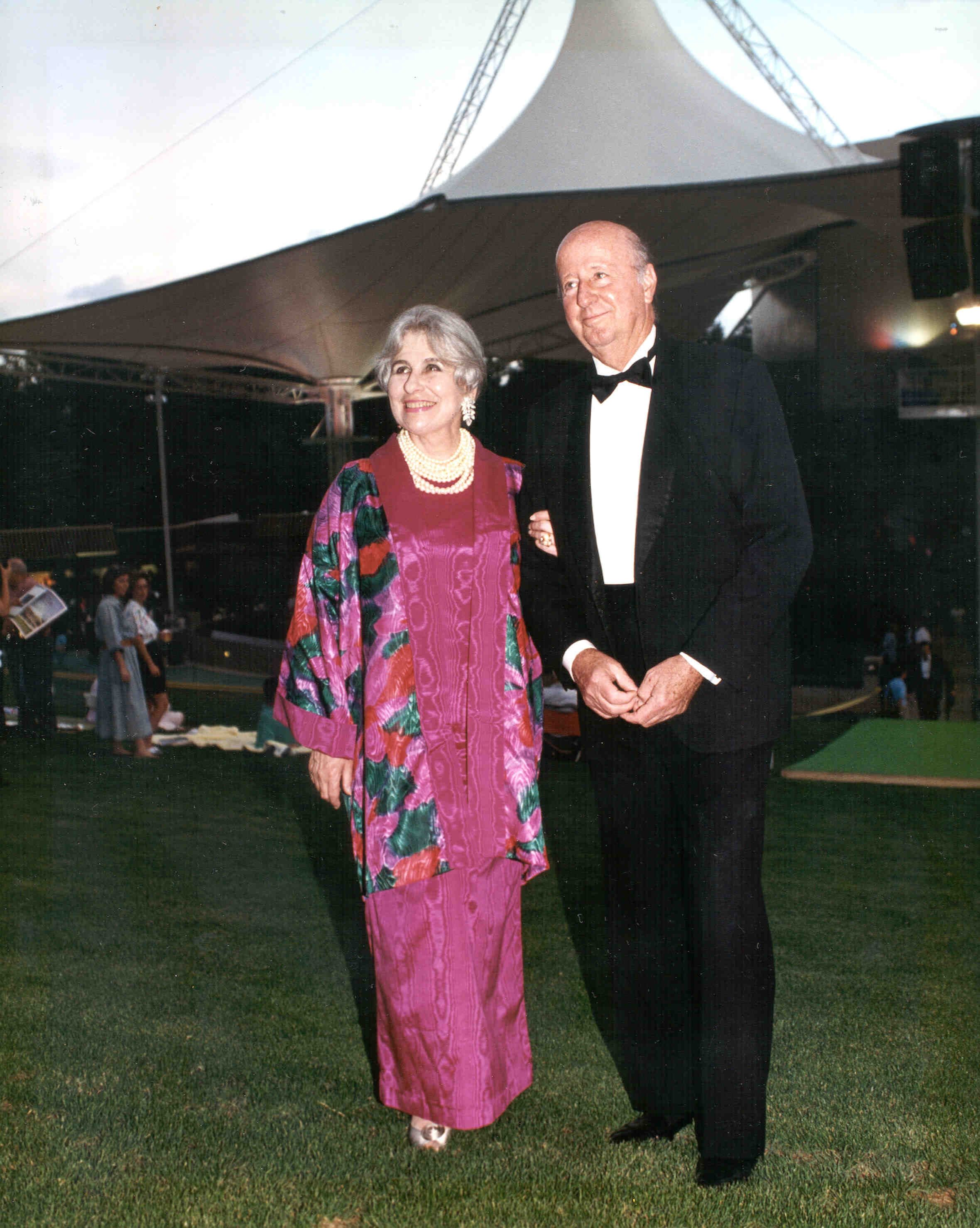 Cynthia Woods Mitchell was by all definitions a lover of the arts, more specifically the performing arts. Cynthia had a true passion for bringing people closer to art and tearing down the walls of unfamiliarity many people often experience with classical music. She wanted that mission to be her legacy.
Plan Your Next Visit!
From musical education and reading, there are educational events at The Pavilion all year long. Of course, you can always catch a concert or performing arts event.
From parking to food, be sure to see our insider tips for the best experience!