Part of the reason we love The Woodlands is the beautiful scenery and fun ways you can enjoy the outdoors. There are 40+ bodies of water in The Woodlands and many are stocked full of bass, catfish and more. Most ponds and lakes in The Woodlands are catch and release meaning you must remove the hook and toss the fish back into the water (after you've taken your picture, of course). A few exceptions include Bear Branch Reservoir and Lake Woodlands where you can keep the fish you catch.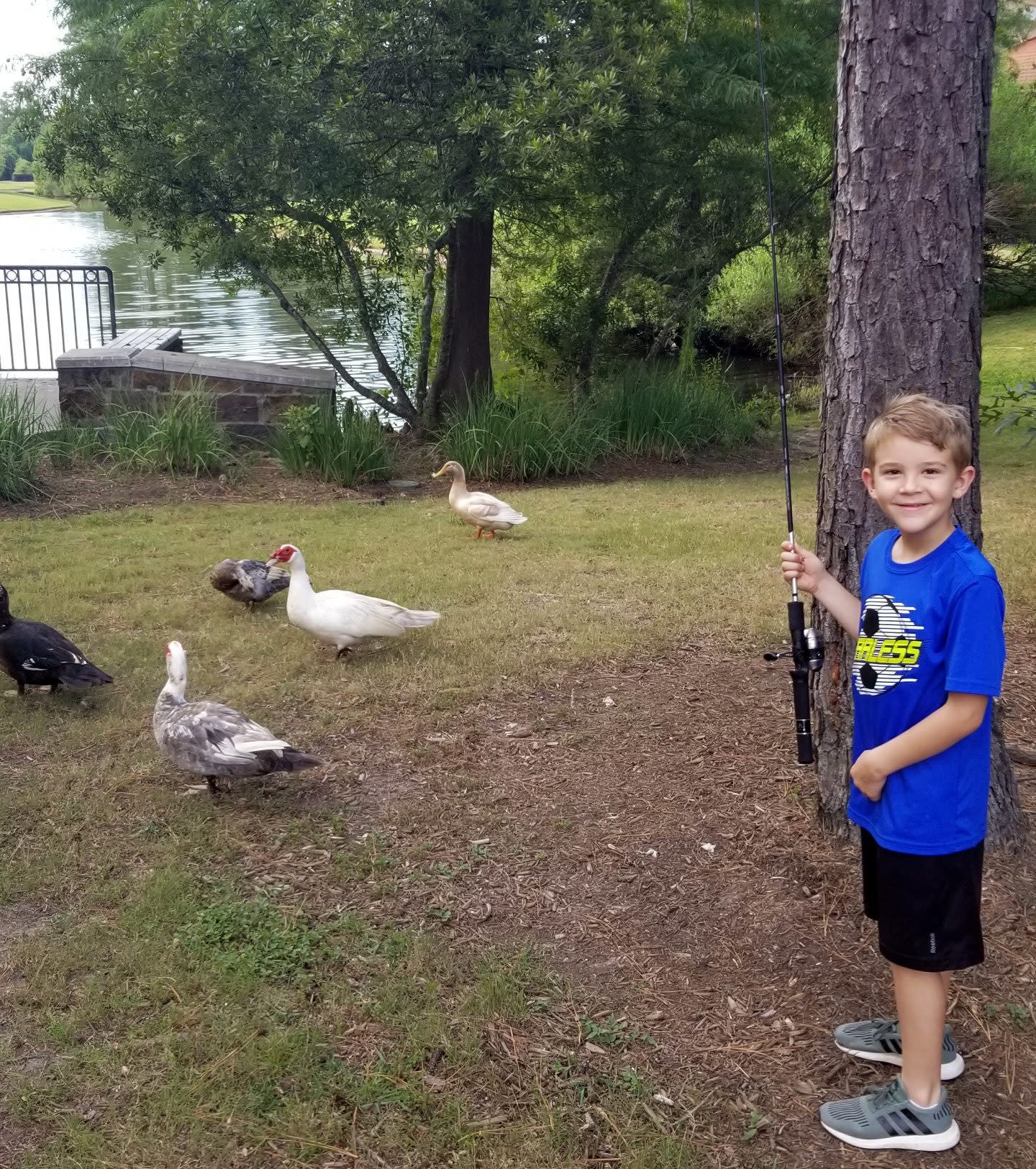 Here are a few great spots to check out the fishing in The Woodlands:
Northshore Park 2505 Lake Woodlands Drive
North Shore Park is a great place to bring the family for fishing or kayaking. There is a fenced park with plenty of play equipment for older and younger children and also plenty of covered areas to enjoy lunch. You can drop your own kayak in Lake Woodlands to go fishing but also can rent one at Riva Row or Lakes Edge Boat House. Of course, you can also just fish right off the dock area.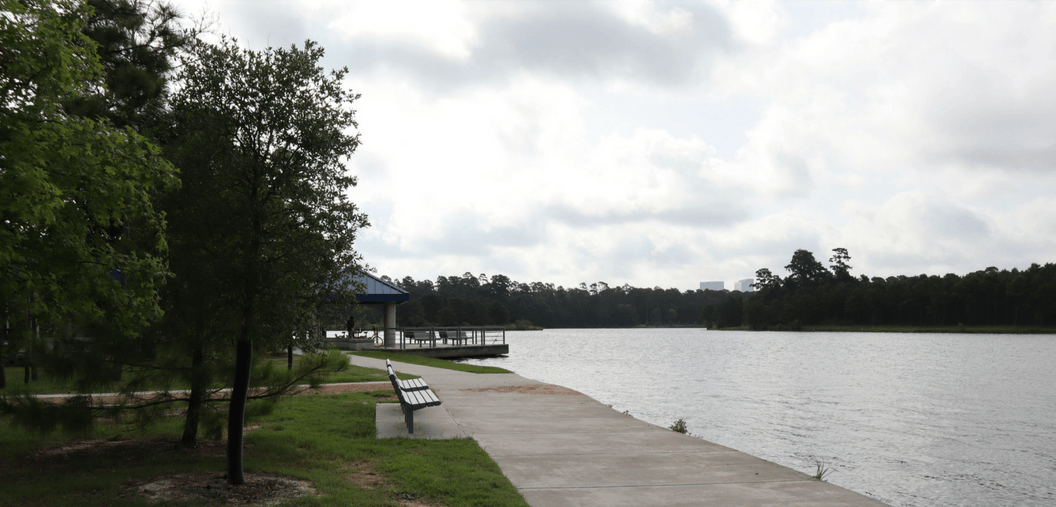 Bear Branch Reservoir near Kuykendahl Road and Lake Woodlands Parkway
Bear Branch Reservoir is one of the largest bodies of water in The Woodlands area. Note: You need a fishing license to fish here. This fishing spot is best known for supplying large bass fish! The area is best fished by using a boat or kayak - but watch out - there is lots of weeds, plants and other muck in the water that makes paddling rather challenging at times. But, this is also what makes the fishing so great! You can keep what you catch at Bear Branch Reservoir. There is plenty of room for roadside parking on Kuykendahl Road.
Creekwood Park 3383 S. Panther Creek Drive
Creekwood Park is a great fishing spot. Each March The Woodlands Township Parks & Recreation Department holds an annual fishing derby at this stocked pond. Past fishing derby participants have been known to catch a few whoppers, reeling in Catfish as large as 11.5 pounds!
Bonus: If you don't mind a walk or are a local and live nearby, here's a great fishing spot to consider!
Southshore Park and Dam 3030 Woodlands Parkway
You'll probably have ducks greeting you as you enter South Shore Park located in the Village of Panther Creek. This is the park that has the Midgard Serpent sculpture poking out of the water to say hello. Some say this is the best fishing in The Woodlands because it's near the spillway/dam area and attracts fish and other various wildlife. In the park area there are drinking fountains and large pavilion. You can fish off of the bridge or deck area of the park but don't forget that it is a catch and release area.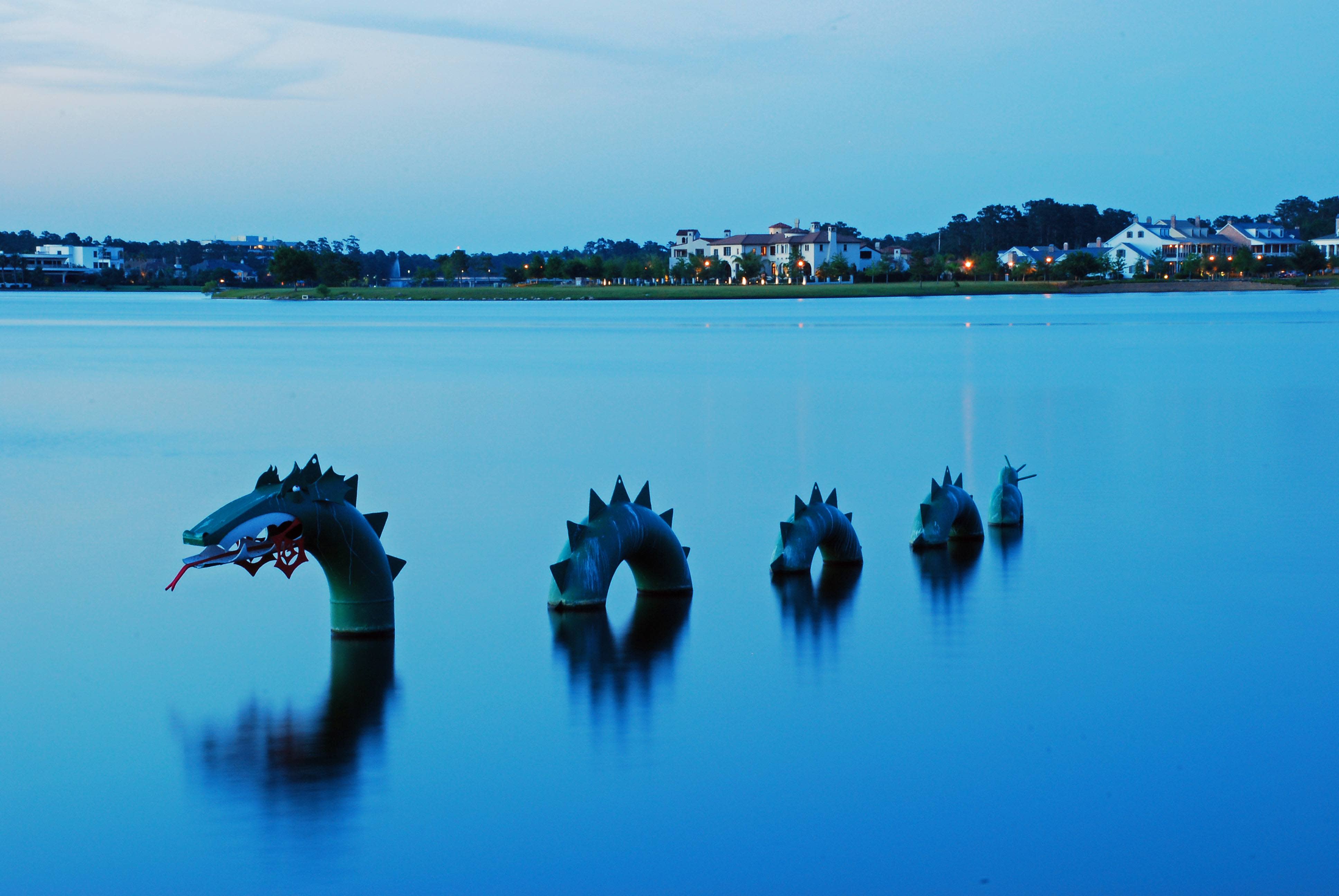 But what about a fishing license?
A fishing license is required for all residents and non-residents to fish in public waters of Texas for almost everyone over the age of 17. Besides Bear Branch Reservoir and Lake Woodlands, all other small lakes and ponds are strictly catch and release and private waters which do NOT require a fishing license. More information on the rules.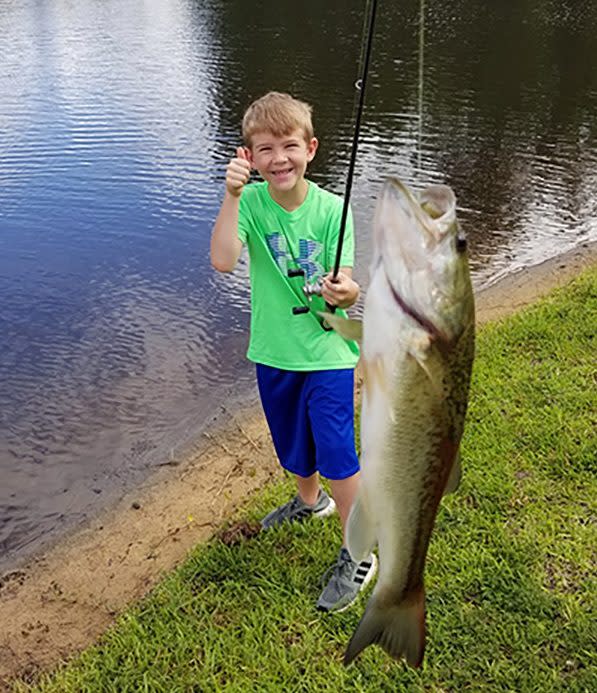 The upper portion of The Woodlands Waterway and Lake Robbins are the only bodies of water in The Woodlands that do not allow fishing. There are lots of small ponds and lakes across The Woodlands so feel free to drop in a line unless it's otherwise posted.