Conventions, meetings and events in The Woodlands are never dull. Our Visit The Woodlands team goes above and beyond to create custom experiences that your attendees will enjoy. We will help you find the perfect meeting location and host hotel to fit your needs. Creative networking is an important factor to the success of your event.
Here are a few creative meet and greet opportunities that can only happen in The Woodlands:
1) Choose Your Favorite Band That's Played at The Pavilion
The Cynthia Woods Mitchell Pavilion in The Woodlands has hosted the world's top musicians—everyone from Jimmy Buffet and Dave Matthews Band to Santana and Kenny Chesney. Pick five or six famous bands that have played here and print a concert poster with their name or face on it to hang in various locations throughout your meeting room. Have attendees stand under the photo of their favorite musician then have everyone in each group introduce themselves to one another and say what song of that artist is their favorite. Make your event extra special by booking an artist for a private show to create your own live music experience.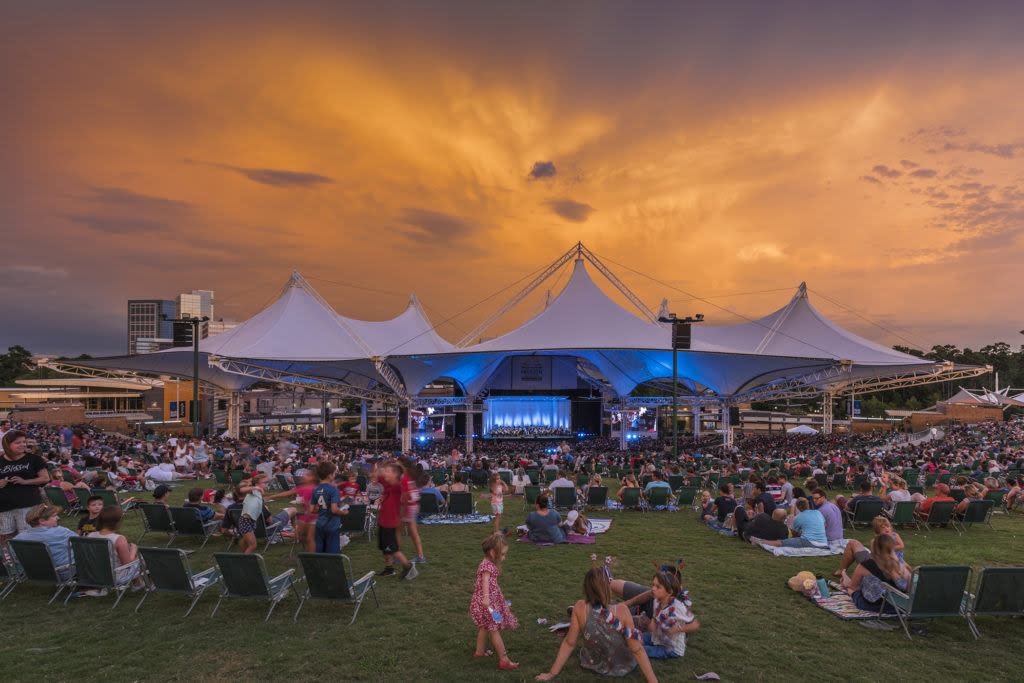 2) Embark on a Scavenger Hunt to Find the Art Benches in The Woodlands
The Woodlands is home to one of the most dynamic and growing outdoor art collections in the State of Texas. The collection includes over 50 outdoor sculptures, dozens of mosaics and the Art Bench Project, which consists of 20 plus usable public art pieces installed along The Woodlands Waterway and in the Hughes Landing area. Each one-of-a-kind art bench has been designed by a local, national or international artist and bears a unique name. Divide into groups and take pictures with as many of the art benches as you can in the allotted time. The group with the most art bench photos wins!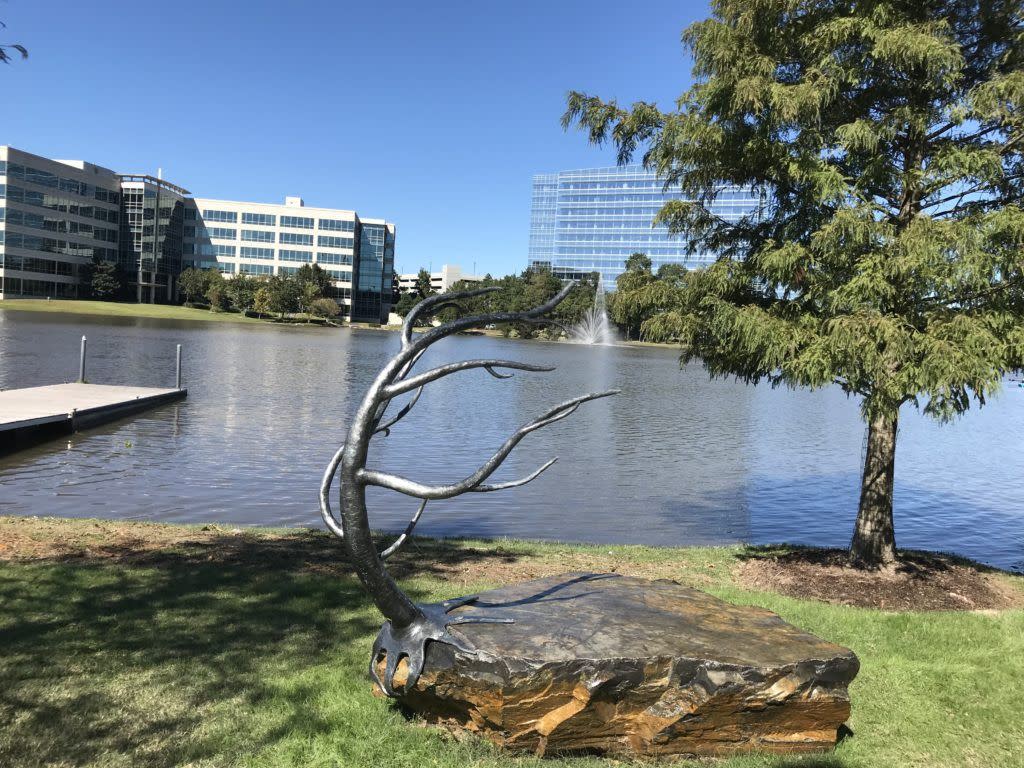 3) Head to Texas TreeVentures for Teambuilding
Texas TreeVentures is one of the newest attractions in The Woodlands, adding a new layer of excitement to the Township! Groups love the teambuilding activities at this aerial adventure course, which offers the ultimate bonding experience. Take on 72 challenging elements and cheer on your teammates as you push through the three-level course on the campus of the Recreational Center at Rob Fleming Park and nearby George Mitchell Nature Preserve.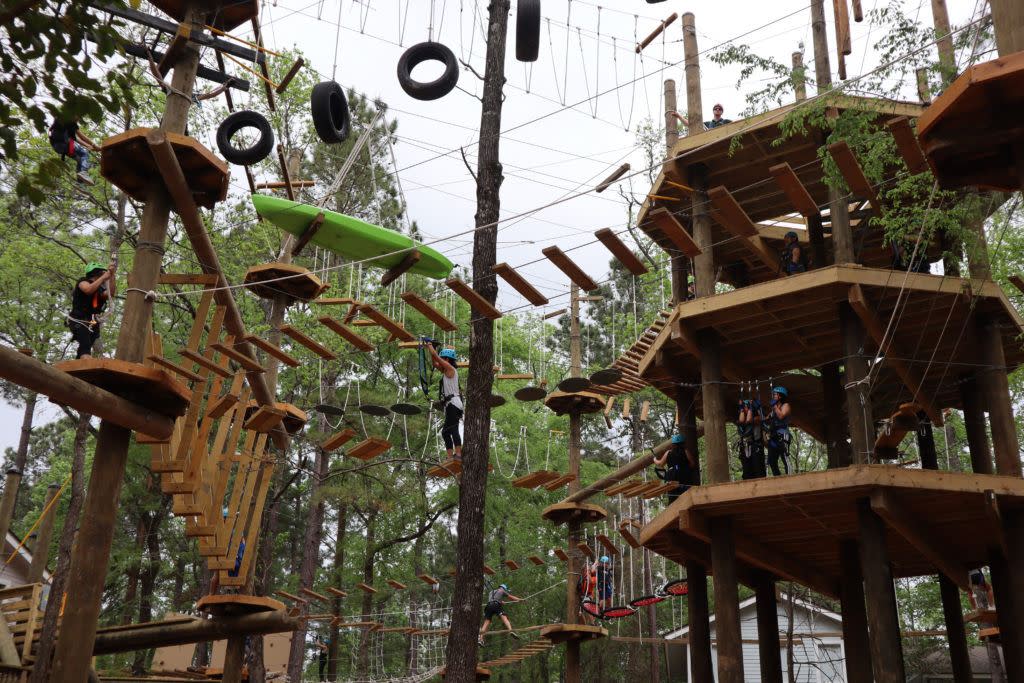 4) Add Water for Instant Fun Along The Woodlands Waterway
Get your group on the water via the Riva Row Boat House! The boat house is perfect for many occasions and a great option for group games. Within walking distance from popular Market Street and The Cynthia Woods Mitchell Pavilion, it's an ideal way to see The Woodlands Waterway from a kayak point of view. Single and tandem kayaks, SUPs and swan boats are also available for rental.
From start to finish, our Visit The Woodlands staff is available to address your event needs. Discover more by visiting our Meetings and Groups page or reach us directly at Josie.Lewis@visitthewoodlands.com to get started planning your meeting today!