We like to do things differently here. When you plan an event, conference or meeting in The Woodlands, you'll receive servicing that surpasses the qualification form. Here's how.
WHAT A SUCCESSFUL EVENT LOOKS LIKE
Nowadays, the judgement of an event's success goes beyond the bottom line. Sure, you need to come out in the black, but there's also qualitative data that's necessary to know what value you provided to your attendees. Did attending your meeting in The Woodlands change them in some way? Did they learn something new to implement upon their return? Did they meet new clients or increase their revenue stream?
Did they have a good time? This is a biggie. At the end of the day, your guests will mainly remember how they were treated and the overall feel of the event. Was the food fresh and presented in a professional manner? Was the transportation on time? Was their bed comfortable? The success of your event is in the details and our Visit The Woodlands team is here to help you to plan all the logistics in advance. We are meeting experts, here to ensure your event is a hit by considering every aspect in the planning process. Our intimate knowledge of the destination has proven to be a valuable service to our clients time and time again.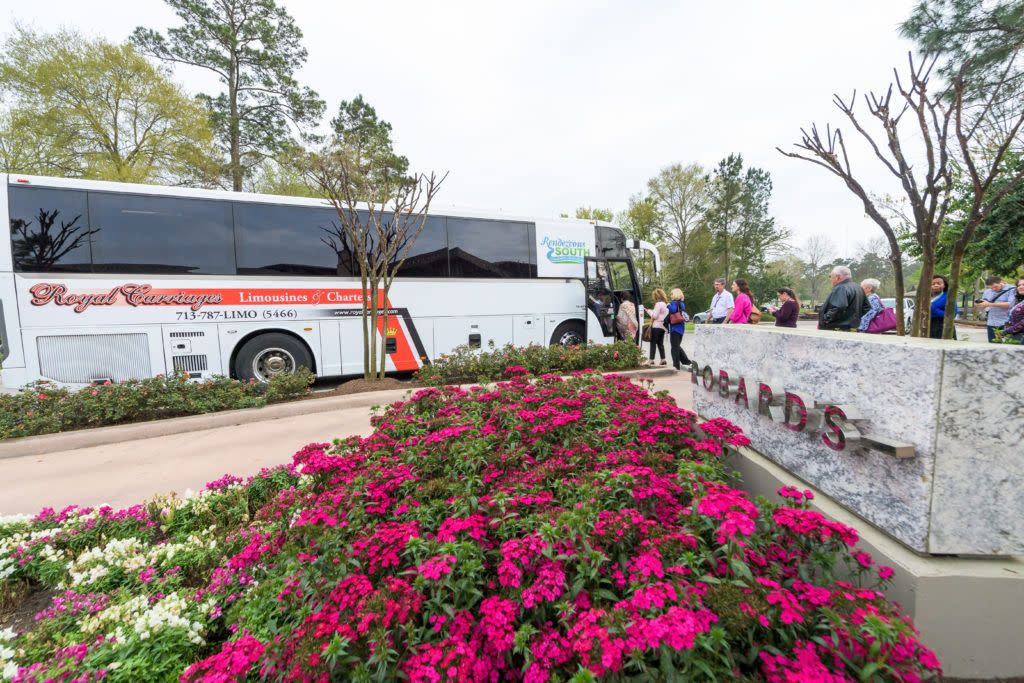 CUSTOM SERVICES - NOT ANOTHER KOOZIE
Gone are the days of plastic bags filled with a visitor's guide and a pen. Of course, if that's what's you really want, we have them, but lately we've been coloring way outside the lines when it comes to servicing options. For example, we recently hosted a Rotary Club conference in The Woodlands and helped them create a personalized scavenger hunt throughout the Township, allowing attendees to bond through exploration.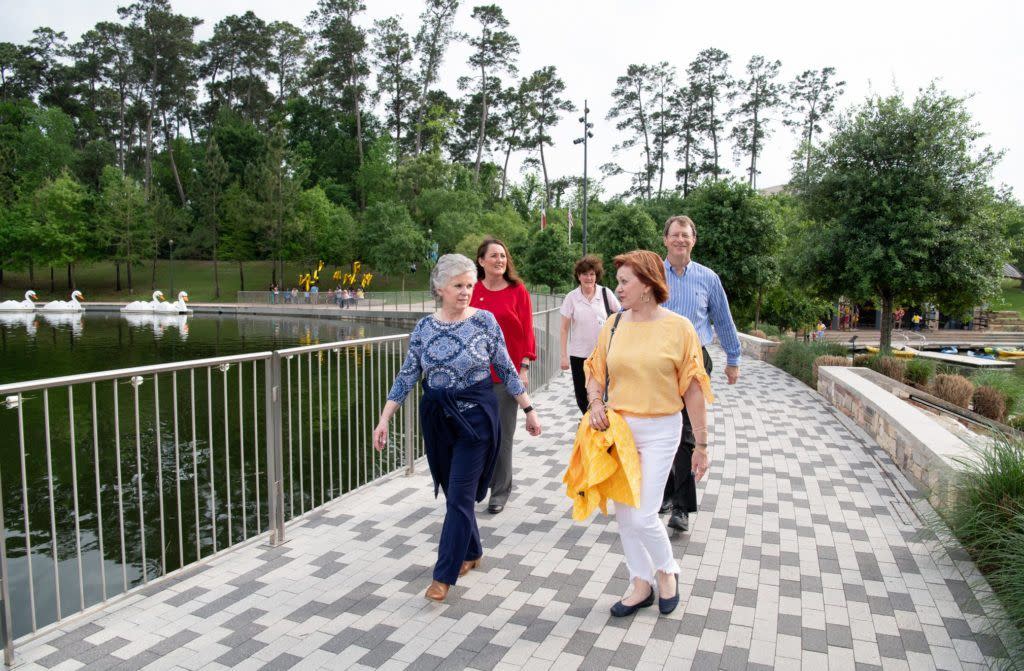 For sporting groups, we're often passing out items that are of particular use to them like sunscreen and hand wipes. We also offer personalized options for our restaurant discount program in The Woodlands, based on the neighborhoods you'll be visiting and whether you need a restaurant that can accommodate large groups or one that's family-friendly.
There's a long list of craftsmen, chefs and artisans in The Woodlands that we can connect you with to create one-of-a-kind gifts for your attendees to fit any budget.
MORE FACE-TO-FACE TIME
As technology has made it easy for us to conduct business "virtually" and "remotely," people are finding more and more benefit to the in-person conferences. It's refreshing to look at our colleagues in the eye while we learn with them and break bread with them. Stronger bonds are formed in person as opposed to over the phone or via email. So, be sure to plan some "screen free" time during your gathering. Our team can help plan interactive and engaging networking events like a morning bike ride along The Woodlands Waterway or a poolside cocktail reception with a trivia challenge.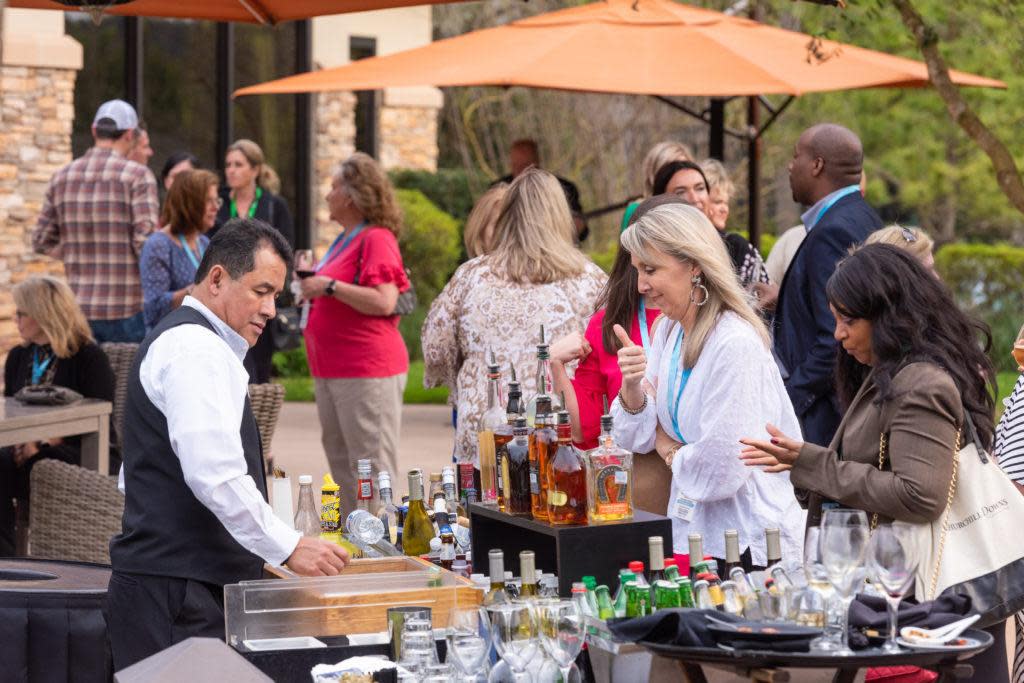 THE "BLEISURE" TREND IS HERE TO STAY
It's not just millennials who are looking for a destination that blends business and leisure. Multigenerational travelers, traveling spouses and families are considering conventions and events as mini-vacation opportunities to stretch their budget. As a courtesy service, we'll create spousal itineraries and compile lists of family-friendly activities. The Woodlands has hotels with lazy rivers, bike trails, luxury shopping, an abundance of art, and world-class entertainment sure to please everyone in your party.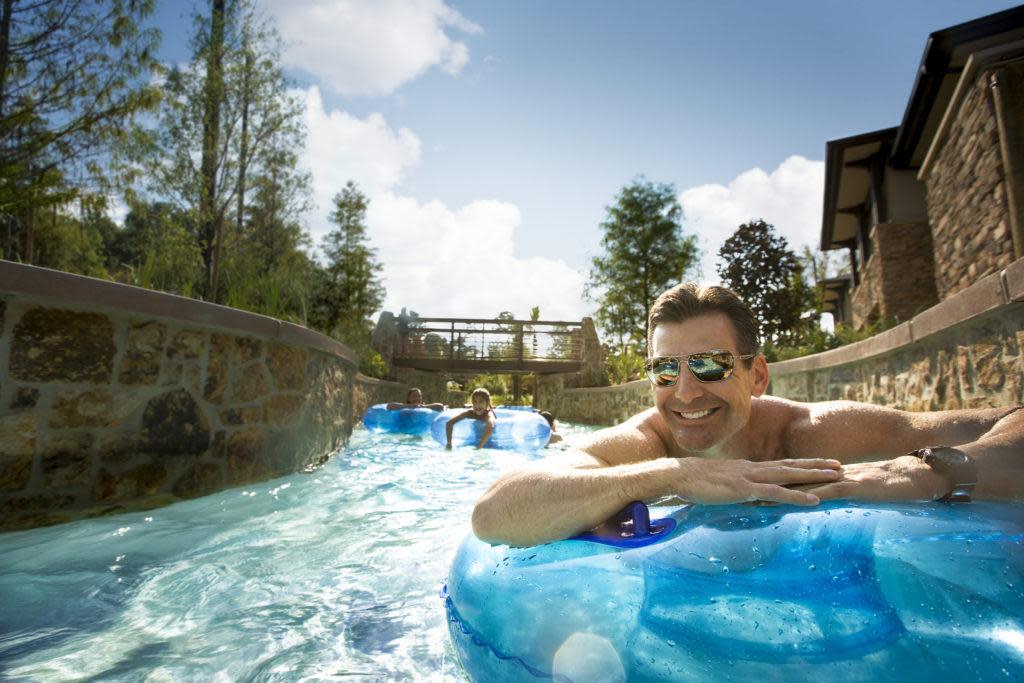 Bottom line, we're open to hearing from you what services in The Woodlands will truly impact the overall success of your event. You'll find more details on our Meetings and Groups page.
Reach out to Mariana.Almanza@visitthewoodlands.com or Josie.Lewis@visitthewoodlands.com and let us create a package of services tailored to fit your needs.