Push yourself to the limits in the new year with an aerial obstacle course for all ages in The Woodlands! In 2020, you can expect new things from Texas TreeVentures. From romantic date nights to team building fun, there are big things ahead!
"Since opening in early 2019, more people are getting to know about us," said Madison Laird, Texas TreeVentures. "This place is so fun because you are providing a unique recreational activity right in the backyard of The Woodlands."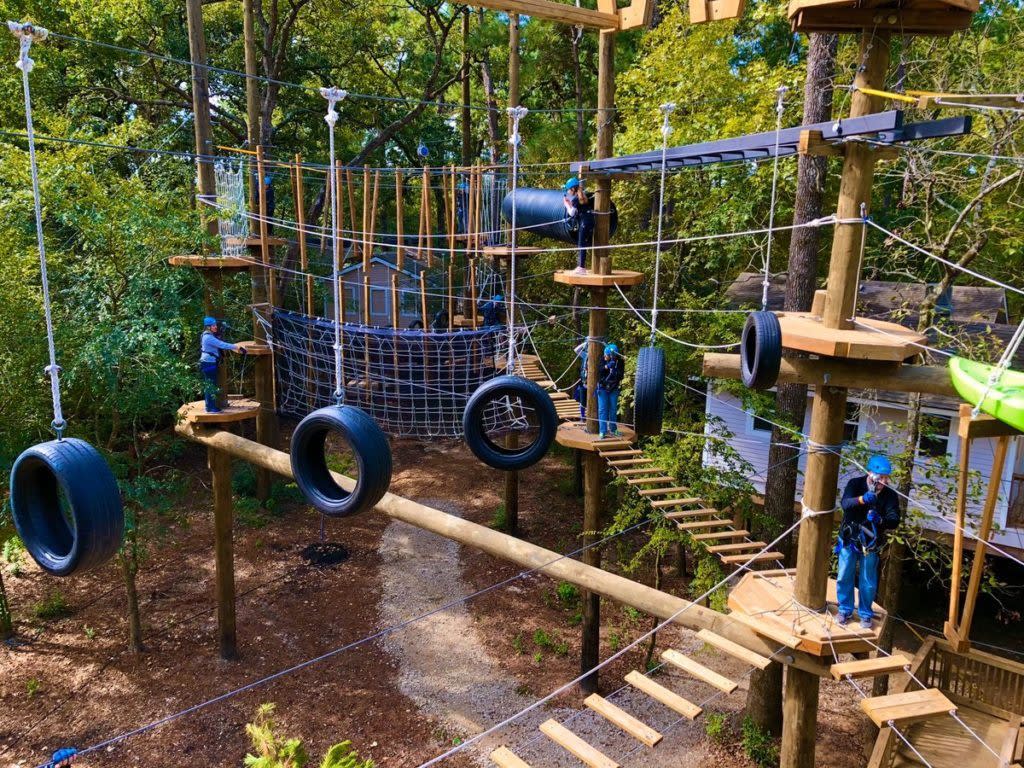 What is Texas TreeVentures?
Texas TreeVentures is located on the campus of the Recreation Center at Rob Fleming Park and offers a series of physical challenges and adventure-based aerial elements in a fun environment. There are 72 challenging elements along the course! It's something people don't often get to experience. 
"They will tell me they have done something similar on vacation or in a foreign country, but are surprised we have something this elaborate," said Laird. 
The course is designed to be a "challenge by choice." This means every person is given three hours to experience the course at their own pace.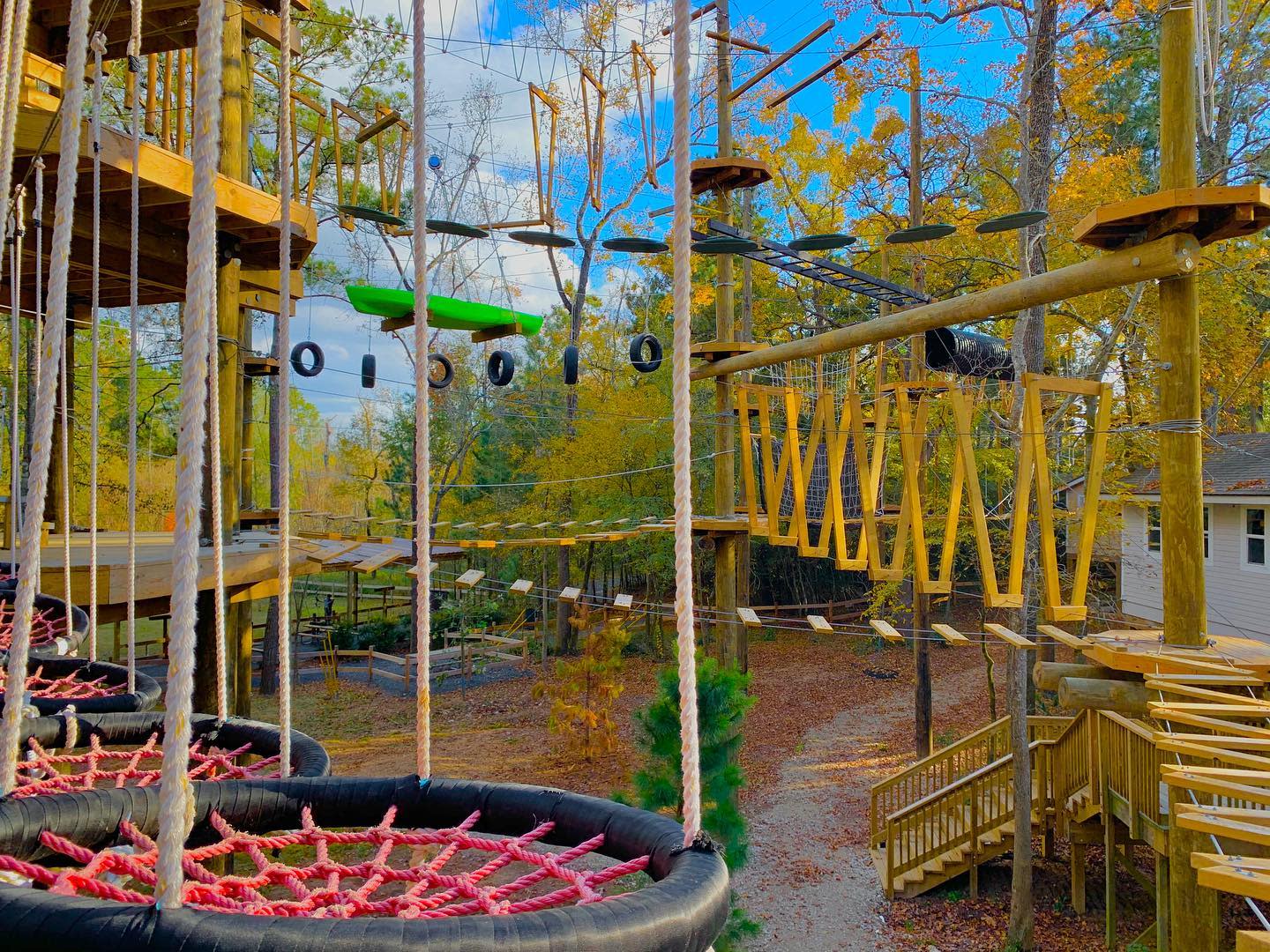 New in 2020 for TreeVentures
People love the thrill and challenge of an aerial course and you can expect more events in 2020. For example, in February TreeVentures will host a Valentine's couples climb.
"It will be a sunset climb for two hours followed by a special date night under the stars," explains Laird. "There will be a picnic blanket spread out for them under the lights along with food and entertainment. You can bring your own food or choose a baguette basket complete with cheese, meat, spreads and a sweet treat. Couples will get to take the picnic blanket home as a souvenir." 
Look for other events like Smores Nights and climbing under the stars. Prices will vary but you can check the latest events, dates and prices at TexasTreeVentures.com.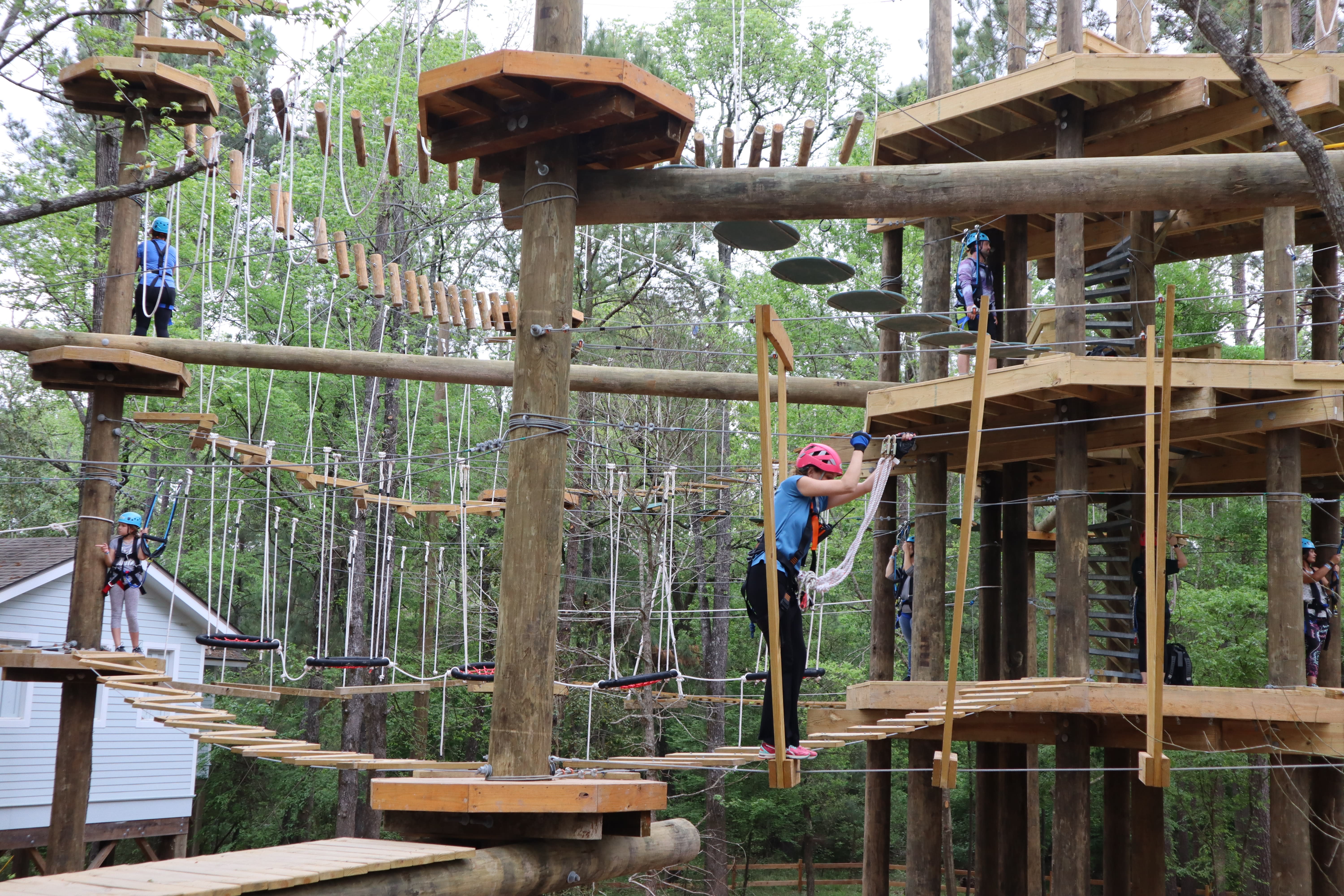 Climbers Keep Coming Back 
Been to TreeVentures before? The second or third visit may be even more fun than the first. Laird says they see customers come back, again and again, to push the limits on what they can do.
"Maybe the first time they do it the easy way by walking slowly or holding onto the ropes the whole time. We see people come out again and really test their limits a bit more. They know what to expect so they push themselves harder. They come back to conquer the course in a different or more challenging way."
Visiting TreeVentures
TreeVentures offers a variety of options for groups, birthday parties, corporate and private events. For an extra treat, consider a treehouse rental. There are five unique treehouses with tables and folding chairs. Looking for something with a bit more of an outdoor feel? Tipis are also available for rental and are just a short walk from the Texas TreeVentures course!
"This brings a different aspect of what to do in The Woodlands. This is something other communities do not have. The Woodlands is known for outdoor activities and this is just something else to add to the list of things to do."
Every element of the park is inspected daily for safety. You have to be at least six years old to try out TreeVentures. Prices are $35 for ages 6-12 and $40 for those 13 and up. View the complete list of requirements and other things to know before you go here.