As we're gearing up for spring weather, we are asking ourselves… Why dine without your best friend if you don't have to? For those who travel with their dogs it can be a bit challenging to locate a dining location that allows you to bring your four-legged friend along. Check out our list of restaurants in The Woodlands where you can enjoy a meal with your number one companion.
Crust Pizza 26400 Kuykendahl, Suite A120 281-516-7707
For a pie that is thin crust and packed with tons of flavor, give Crust Pizza a try! They have many signature topping options that are sure to make your pup's nose twitch. If you aren't in the mood for a pizza, they also have many other menu items like wings, pasta, and hot subs!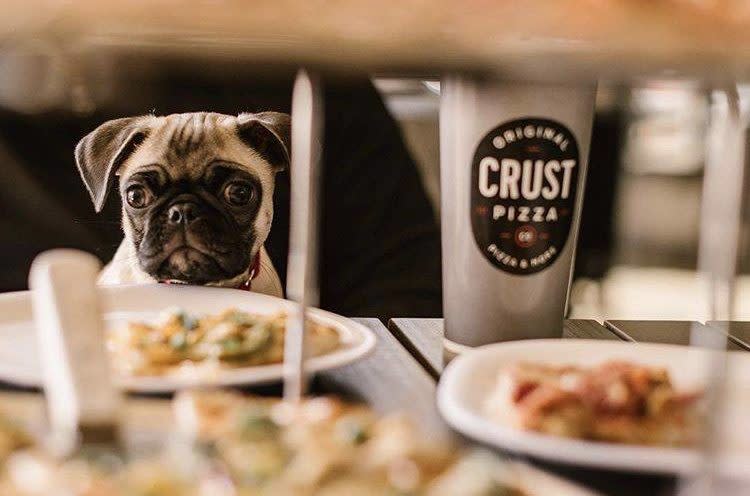 The Goose's Acre Bistro & Irish Pub 21 Waterway Avenue Suite #140 281-466-1502
The patio that Goose's Acre provides a nice shaded area for you and your pooch to dine! Facing The Woodlands Waterway it gives your dog plenty to look at and enjoy while you are ordering for the two of you. With a broad menu including rotisserie chicken, grilled steaks, sandwiches, and other pub favorites, this meal with a view will be unforgettable for both of you.
Becks Prime - The Woodlands 2120 Buckthorne Place 281-367-3600
If you and Fido are interested in award-winning burgers and hotdogs, Becks is the place to go. Dining with your dog is easy on this patio, with its laid-back style and some of the best milkshakes we know of. We call this a win!
Back Table Kitchen & Bar 2301 N. Millbend Drive 281-346-6400
For a setting that is a little more on the exclusive side, Back Table has the perfect patio for you and Rover! Each Friday from 4 to 8 p.m., they open their patio for a special event called Yappy Hour, which includes food and drink specials. A local favorite included in the Yappy Hour special is the Candied Bacon and Brioche French Toast, don't worry your dog won't be left out… They have a special menu just for pups to choose from! How about a Doggie Sundae made with custard and peanut butter for your furry friend? Please note: dogs are only allowed on the patio during Yappy Hour.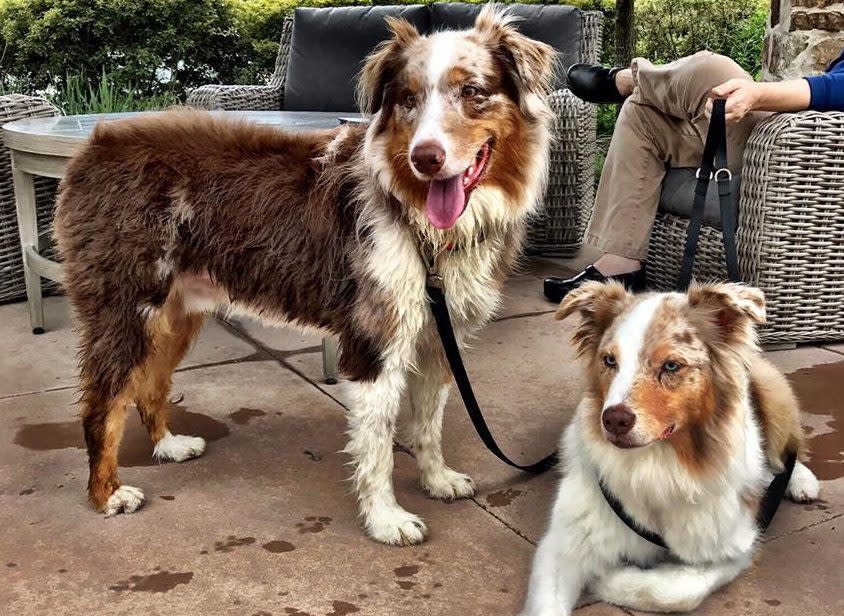 Most of these restaurants are also known to bring a bowl of water out to your dog and some will even give an occasional treat and "throw a bone" or two their way.
If you have a favorite patio to take your dog to, email me at amber.george@visitthewoodlands.com and let me know, we would love to try it out sometime!