Visit The Woodlands recently hosted a group of meeting planners which included a hotel crawl to some of our most popular hotel properties. Our partners got creative and combined fun activities and how to meet with a purpose to make the day interesting, while still showing off all they have to offer!
These group activities will make your next meeting memorable:
Make Your Own Omelet Embassy Suites The Woodlands at Hughes Landing brought their chef to show our group how it's done. After a lesson on omelet making, it was up to the meeting planners to do their best and make their own. Small burners and a variety of omelet ingredients were set up to add in breakfast creations. A twist was added to the activity by including a panel of judges who picked the winning dish. Who doesn't love a good chef battle? Have fun trying to flip the pan and impress your group (and the judges).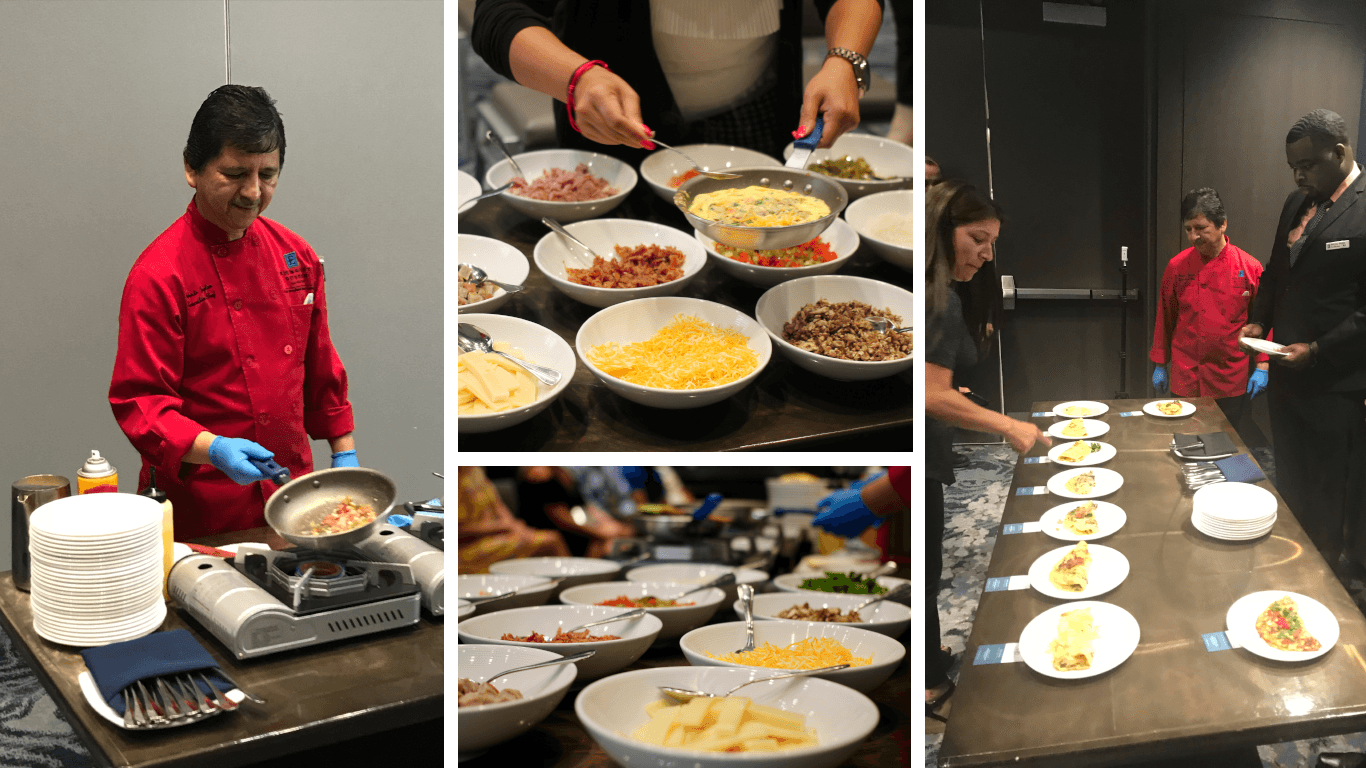 Hotel Obstacle Course Hyatt Centric The Woodlands made things interesting with a little friendly competition, that consisted of a meeting room transformed into an obstacle course with the help of a few props from the hotel. After breaking into teams and trying to beat each other's fastest time in various competitions, (making a bed, carrying drinks on a tray, and running a bell cart around the room), we were happy to cool off and toast the winning team with drinks at the hotel bar.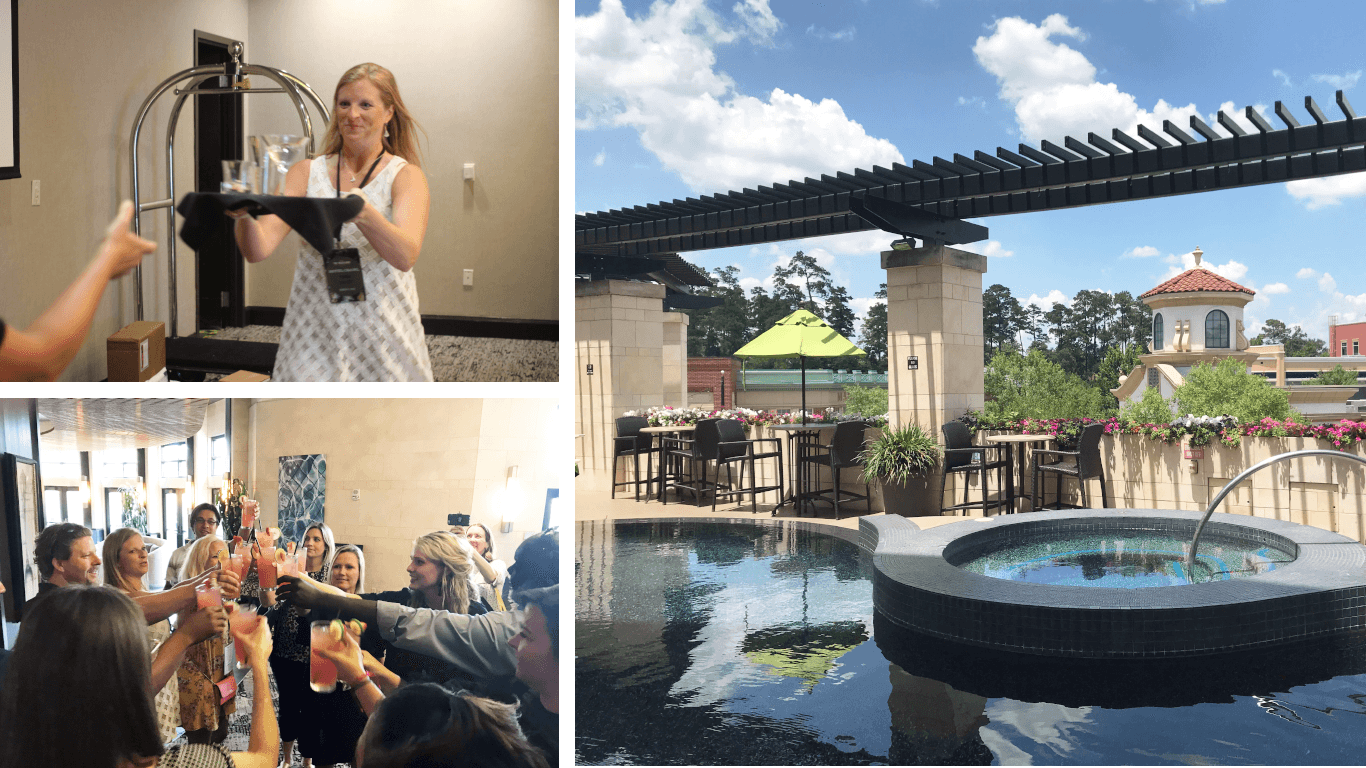 Guacamole Making Station The Westin at The Woodlands created a guacamole making station for attendees to enjoy an afternoon snack. Complete with aprons and chef's hats everyone felt like culinary professionals. The afternoon was rounded out with the addition of chips, queso, salsa, and, of course, mango margaritas to add to the festive time!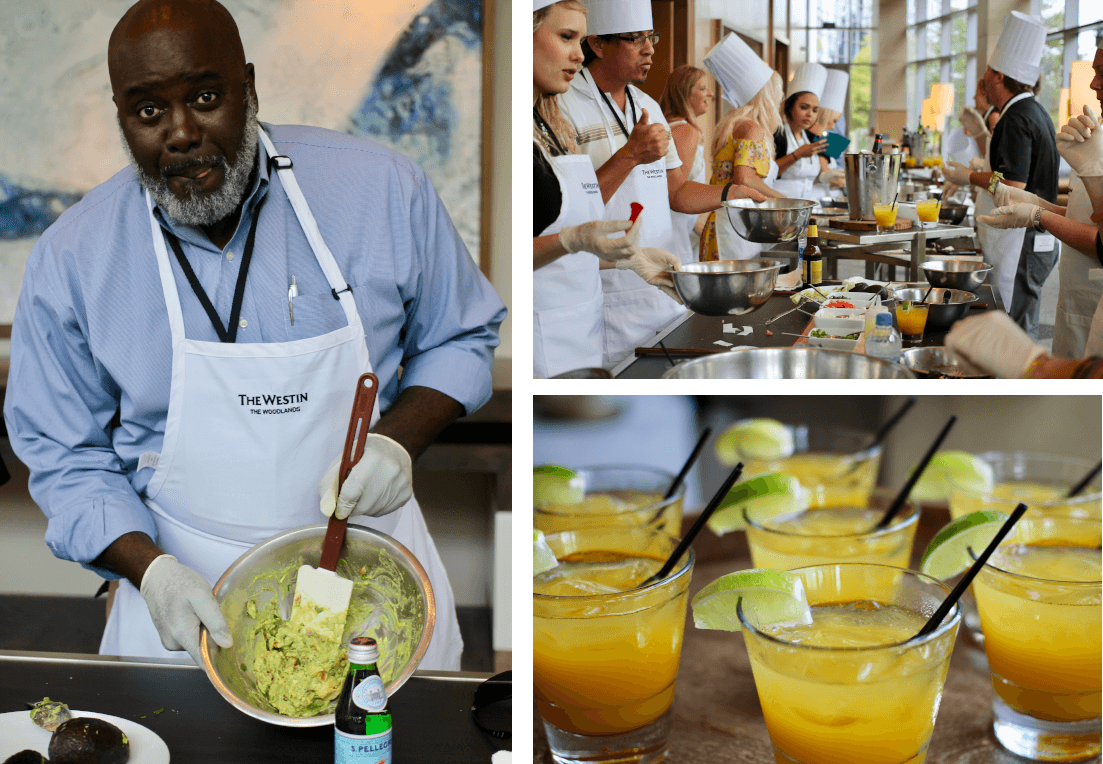 Are you subscribed to our monthly meetings email? Be sure to sign up here or text "MeetTheWoodlands" to 22828, so you can stay in the loop on all things meeting related from Visit The Woodlands! (Message and data rates may apply)