This isn't your grandpa's neighborhood cigar bar. The Woodlands is home to one of the first of its kind in luxury meeting spots, called Blend Bar. The internationally recognized, upscale cigar bar with Davidoff Cigars is said to be the ultimate experience for your senses. Besides great drinks and cigars Blend Bar has an open kitchen and offers fun workshops for a unique experience you won't get anywhere else.
What is Luxury Redefined?
Todd Allen, General Manager of Blend Bar, takes elegance and class seriously. He explains that cigars and a good drink goes together almost like wine and food - making it a whole unique experience. He calls it "luxury redefined."
"You can really taste a lot of nuances in food when you pair it with the wine," said Allen. "For example, cheese and meats enhance the flavors. It's the same with a cigar and different types of bourbon. It brings out the creaminess and the flavors in the tobacco. You get different flavors and senses when its paired the right way."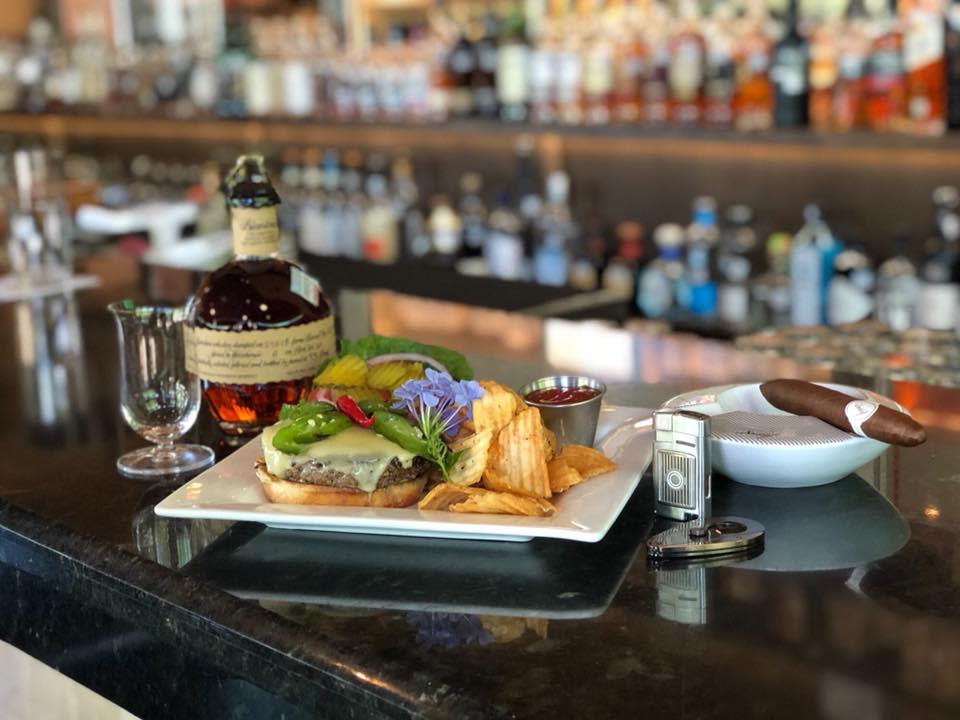 Learn about Pairing
But how do you know what goes best with the cigar you like? Or the drink you desire? Blend Bar often has classes and workshops to help you get the most out of your visit. (This makes for a great date night or guys night out.)
"Since we offer such a vast selection of cigars and extensive selection of libations, it can be very overwhelming and intimidating," explains Allen. "These events offer a great environment for the novice to learn and introduce people to the world of cigars. By pairing these bourbons, whiskeys, scotches, wine and coffee and how each has its own characteristics when paired together."
Unique Air Ventilation System
Unlike many cigar bars, you won't smell like smoke when you leave.
"Our proprietary ventilation system completely recycles the air every six to eight minutes, eliminating the clouds of aroma and smoke," explains Todd Allen, General Manager of Blend Bar in The Woodlands. "When you walk in to Blend you will smell the cigars aroma, as if you were walking into a humidor. Plus we have several lounge areas for a comfortable, intimate and relaxing environment, inside and outside."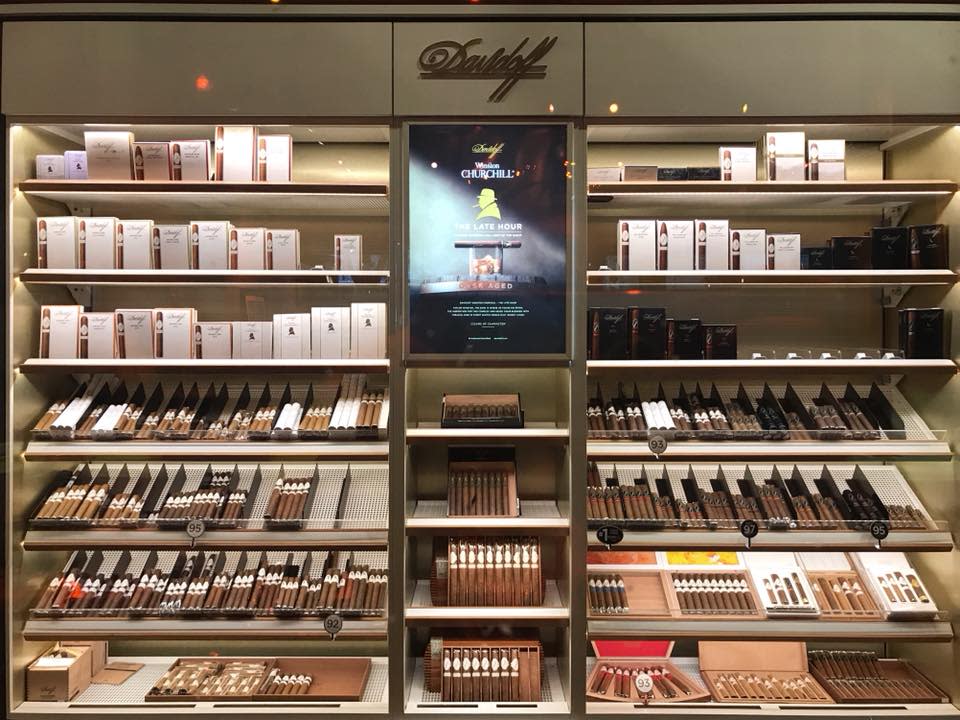 Fabulous Food Options
"You can actually have dinner, a drink and smoke a cigar all at the same time," said Allen. "You can't do that in many places in Texas."
One unique aspect of Blend Bar are the food options. They have a full dinner menu featuring hearty appetizers to share with friends and dinner specials. Many, of course, incorporate bourbon. The blackened bacon swiss blend burger with hand cut waffle style chips includes bourbon stone mustard. You can also try the blackened shrimp with creamy fettuccine Alfredo.
"Many of our menu items were chosen after careful consideration to clean your palette and/or pair with cigars and a drink and enhance your smoking and drinking experience," explains Allen.
Cool Lounge Options
Once you enter Blend Bar, you will notice several lounge areas for comfortable and intimate options for your visit. The relaxing environment offers seating both inside and outside and makes for a great stop for business meetings, happy hour with friends or even a guys night.
Besides enjoying a unique experience while you are visiting Blend Bar, you can also take home cigars to enjoy at a later time or to gift to someone special. They have humidity controlled bags for multiple sticks and also presell and sell boxes of cigars.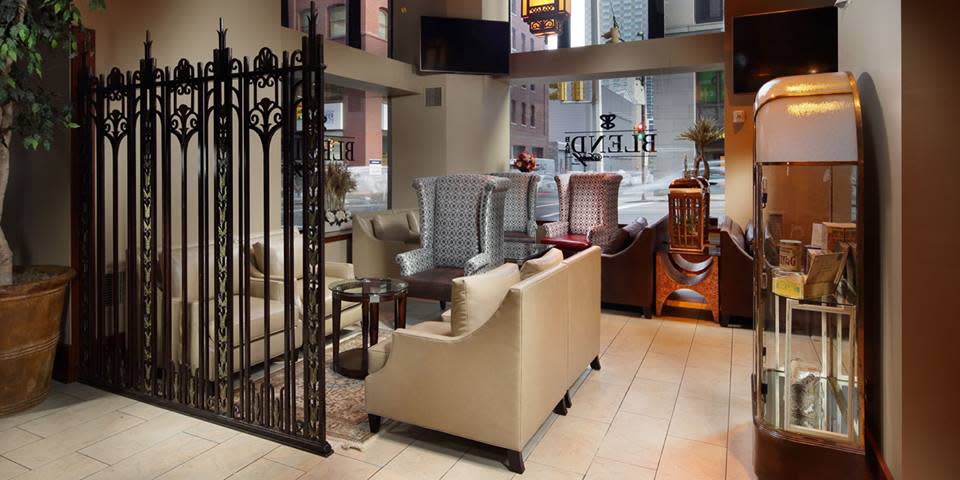 Of course, Blend Bar makes for a great guys night stop but if you need other ideas, check them here.