From dancing to karaoke, you don't have to travel out of The Woodlands to enjoy fun night on the town! Gather your family and friends or even plan a fun girls night and head out to one of these 8 places to enjoy the nightlife in The Woodlands.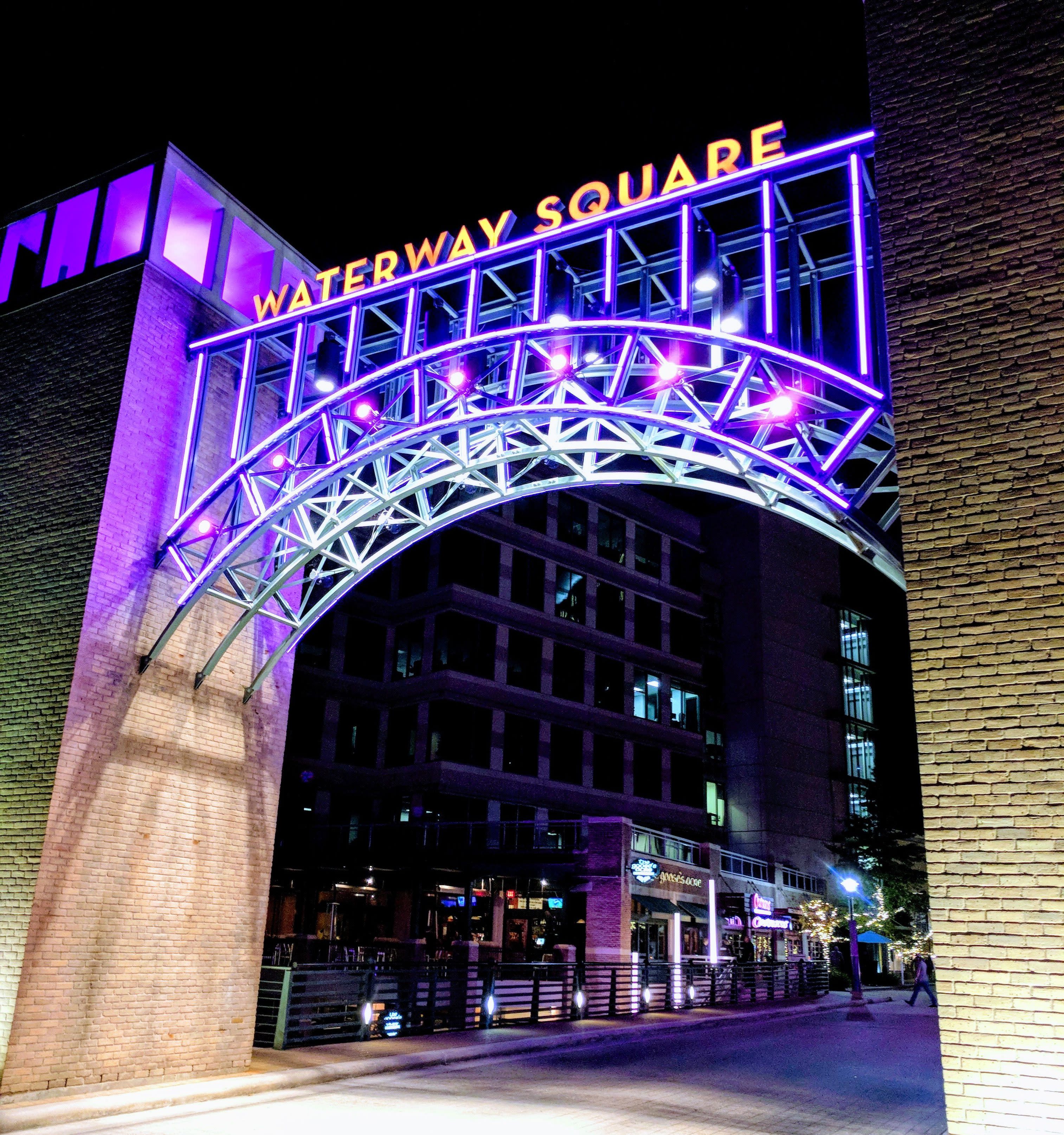 Karaoke
Baker Street Pub 25 Waterway Ave For a night out on the town with friends, check out Karaoke nights at Baker Street Pub. Every Tuesday there is a Karaoke station set up and plenty of regulars to keep the fun vibe going. Baker Street also has Wednesday Trivia nights and live bands Wednesday - Saturdays.
Ronnie G's Sports Grill 1027 Sawdust Rd #400 Ronnie G's is a fun neighborhood type of hang out off Sawdust Road. They have plenty of pool tables and other fun games. On Mondays, enjoy free pool! They often have other fun events like karaoke, but check their Facebook Page for specifics!
Comedy Night
The Westin at The Woodlands 2 Waterway Square Place The Westin at The Woodlands frequently hosts Comedy Nights. Various popular stand-up comedians book events at hotel with tickets for sale on Eventbrite several months ahead of time, so you have time to plan. Frequent guests include comedians Steve Hirst and Barry Laminack.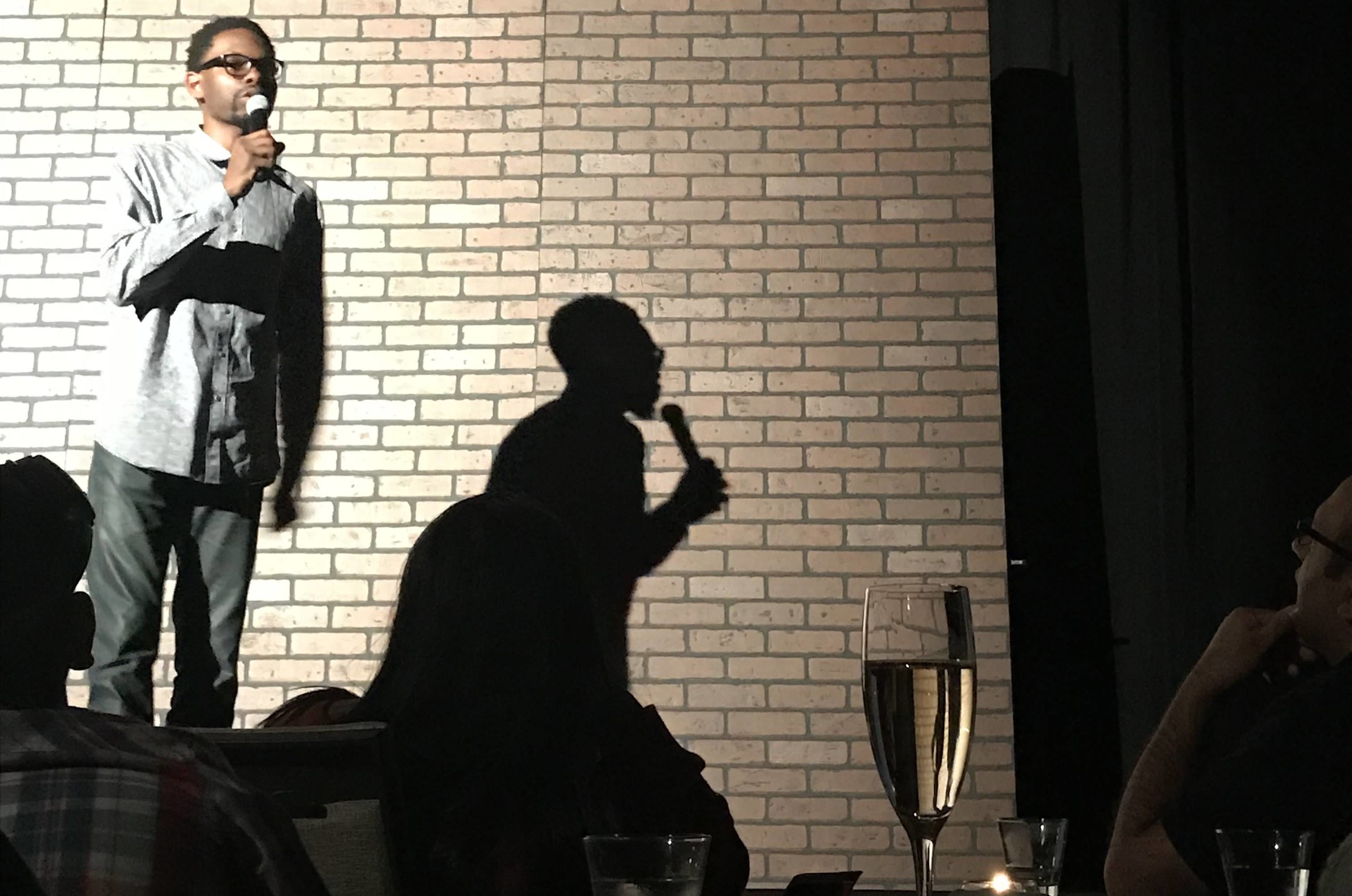 Dancing
Fred Astaire 1925 Hughes Landing Blvd #400 The Fred Astaire dance studio in Market Square is known as a place to take dance lessons, but you may not know, they often have pretty fun group dancing classes! Learn to dance to popular social and nightclub favorites such as Salsa, Swing, Hustle, Cha Cha, Rumba, Samba, Merengue and more! Fred Astaire often has fun night events to get people together in the community. It's a fun way to let go and have some fun.
Concerts / Live Music
Market Street 9595 Six Pines Dr Market Street is a cool place to hang out and let the kids run around in the park area. Each month, they host evening concerts in the park, games on the lawn and other fun events. Visit their website at the link above to view the event schedule.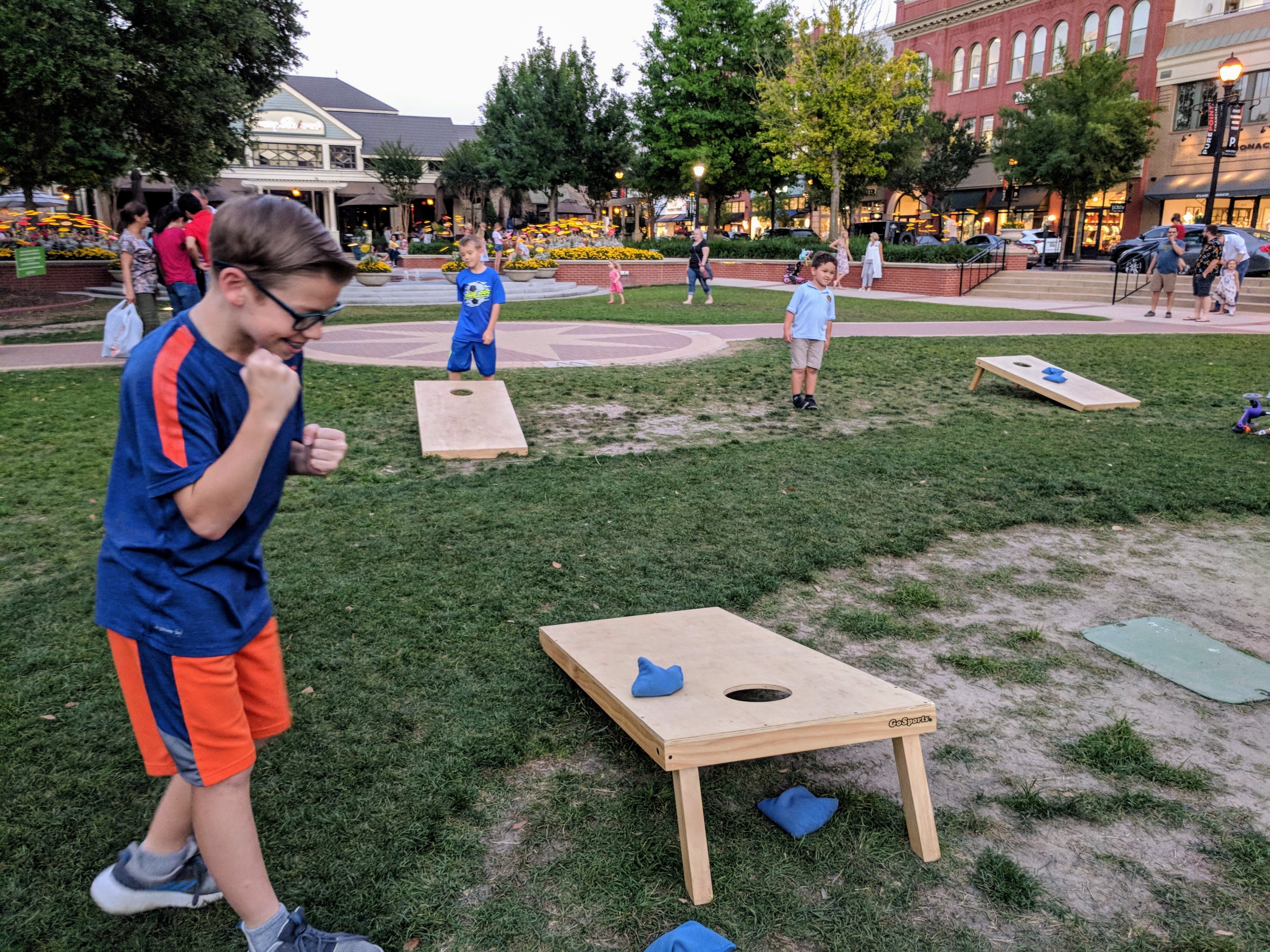 Refuge Bar and Bistro 24 Waterway Ave #110 The Refuge Bar and Bistro often has live entertainment and late night specials. They have musicians come in several times a week. You can even arrange to take a whiskey tasting class.
Waterway Nights 31 Waterway Square Enjoy live music by local and regional performers in the picturesque setting of Waterway Square at Waterway Nights. Taking place in the spring and summer, Waterway Nights make for an eventful night out in The Woodlands Town Center.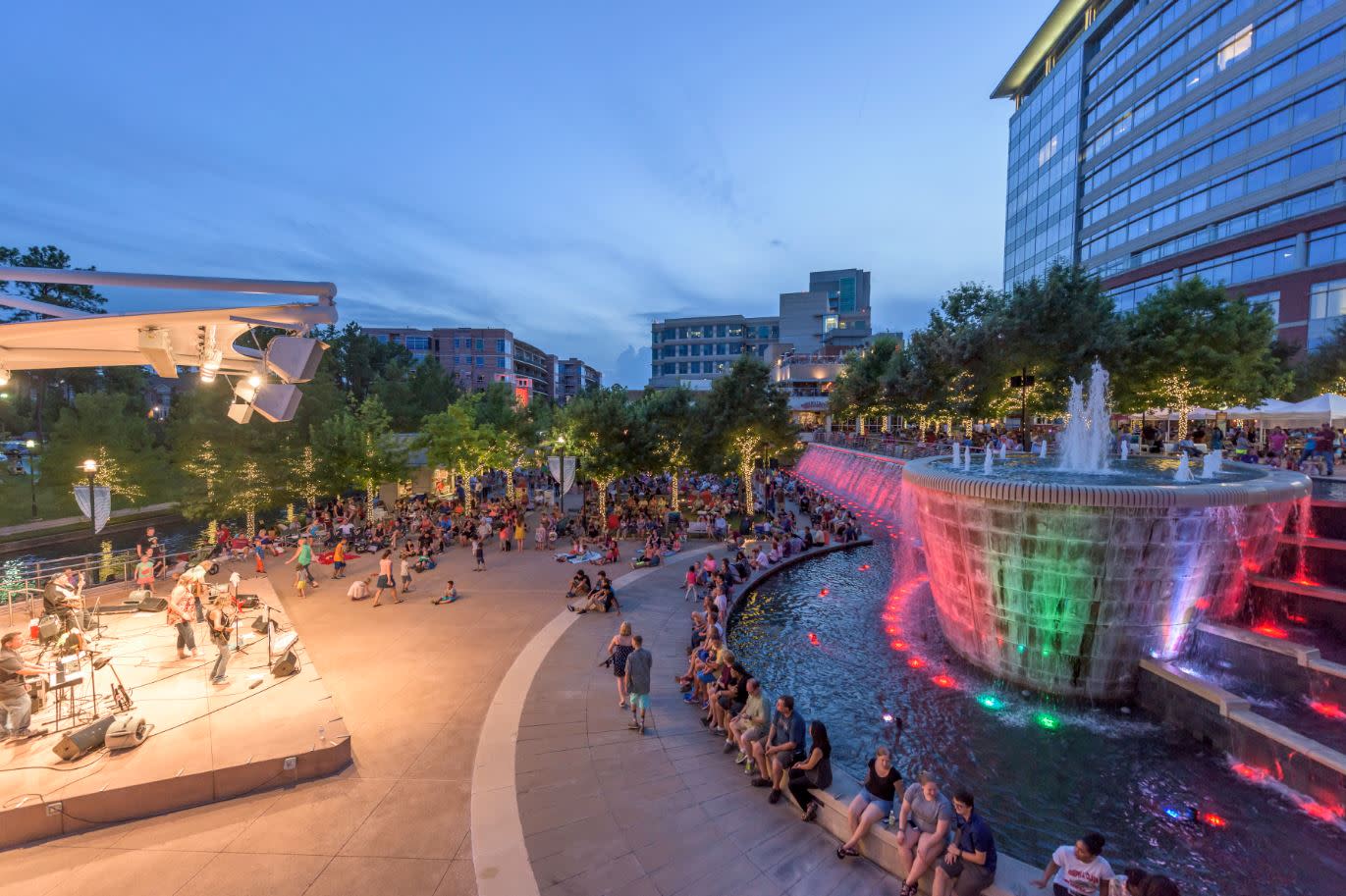 Rock The Row Hughes Landing Rock the Row features local and regional bands playing a variety of favorites from classic rock and pop to Motown. The concerts are on the scenic Lake Woodlands on Thursday evenings at Hughes Landing. Events are planned during the summer and fall, dates are listed on the calendar at the link above.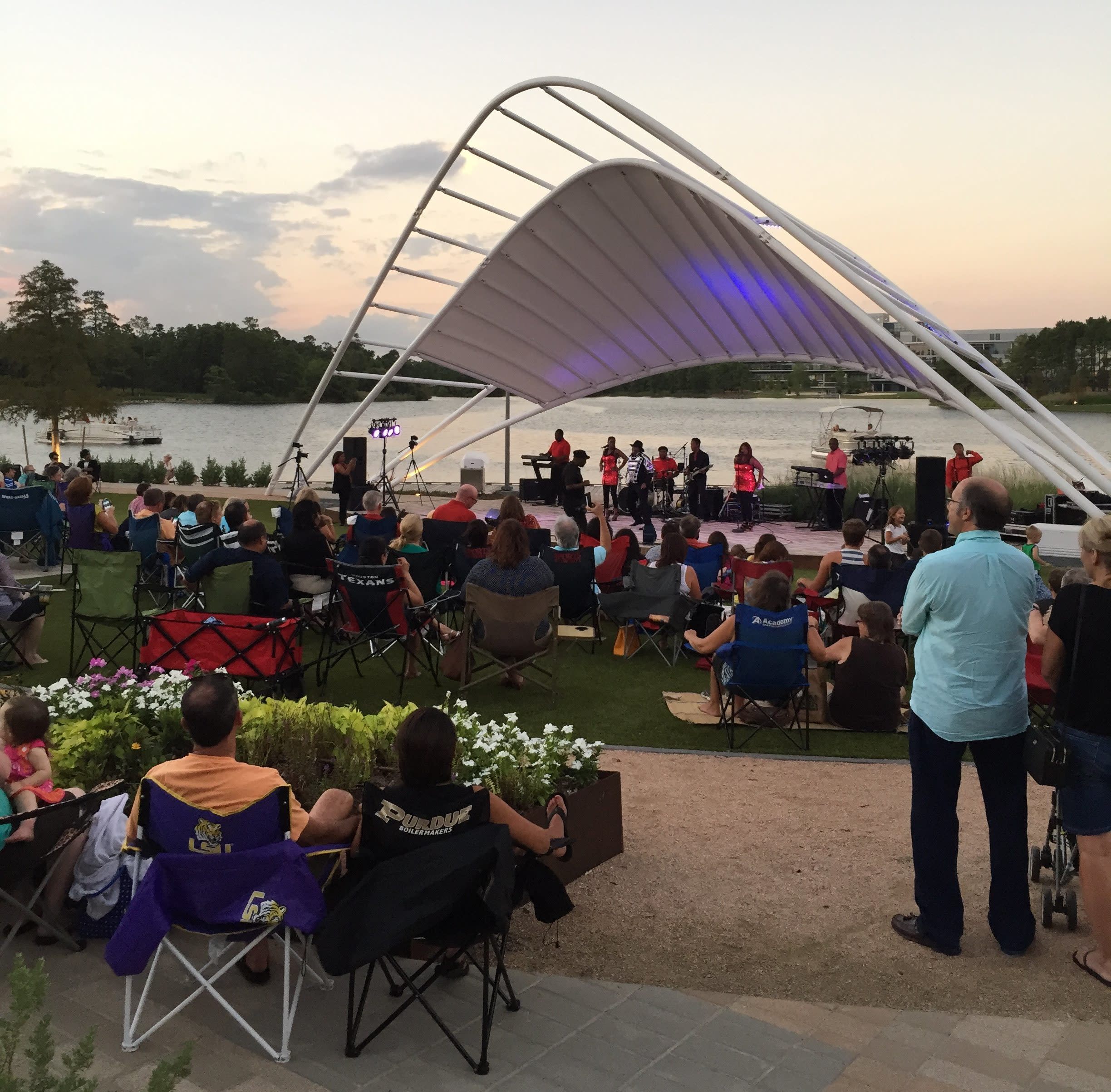 If you like to get things started a little earlier in the afternoon, check out our roundup of happy hours in Hughes Landing and Waterway Square.