Boutique shopping is a special experience in The Woodlands. Shopping in a boutique adds that personal touch and is a place where you can find unique items that won't be in a big box store. From clothing to specialty gifts, you can find it all at boutiques in The Woodlands area.
Diva Boutique 4526 Research Forest Drive, Suite 125
The Diva Boutique on Research Forest Drive has been a staple in The Woodlands community for 20 years. The shop has a warm and friendly atmosphere and often hosts community events! You can find upscale brands like Joseph Ribkoff and Frank Lyman along with shoes and accessories to fit any outfit. Owners are celebrating 20 years in business with 20 specials and sales throughout the year. Keep an eye out on Diva Boutique social media for the latest anniversary celebration deals.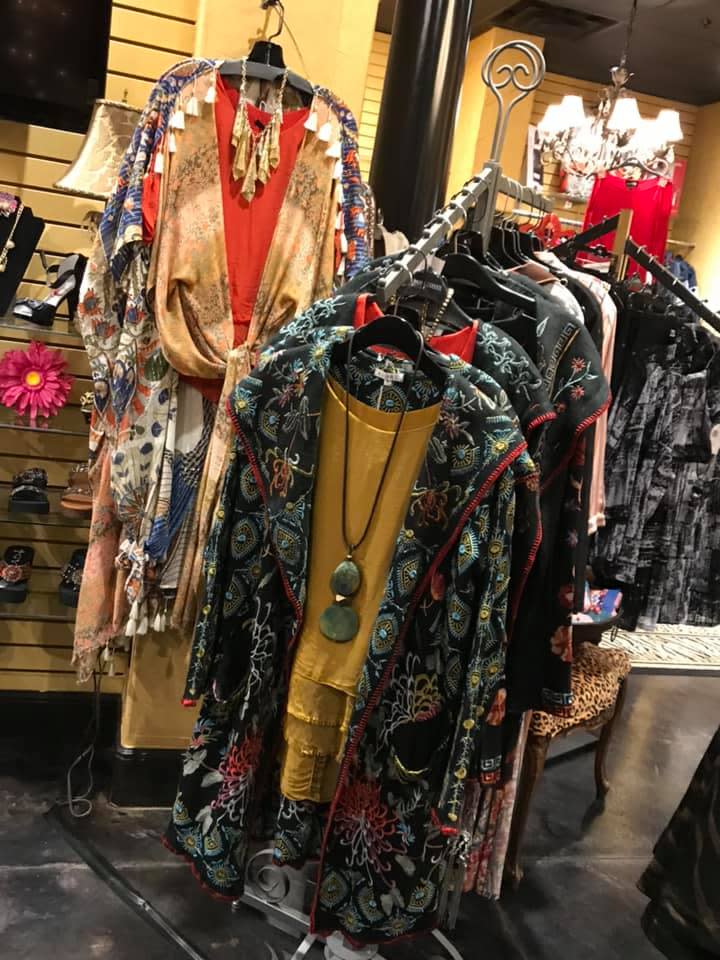 Mainstream Boutique of The Woodlands 3091 College Park Drive, Suite 193
Mainstream Boutique is a women's clothing boutique that strives to empower women to look and feel their best each and every day. Stylists from the store help shoppers find outfits that are perfect for their body shape and style. At Mainstream Boutique you can find an outfit to wear to a wedding or just something trendy and casual for date night. They also carry accessories and shoes to complete the look!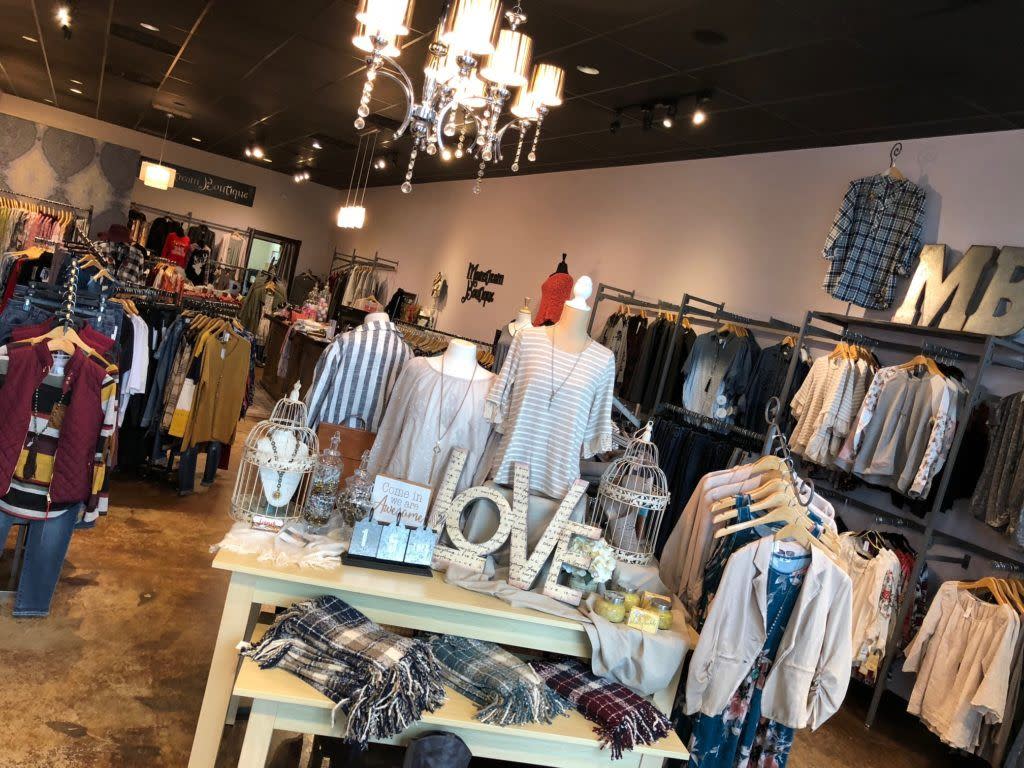 Maggies 9595 Six Pines Drive, Suite 680
Maggies at Market Street in The Woodlands is a place where you can find really unique items for your home along with the latest clothing and accessory styles. There's a little of everything here! Find brands like Simon Sebbag, Dian Malouf, Johnny Was and more. There is an extensive home good section with everything from mirrors to wall art and wonderful smelling candles.
Teacups and Tadpoles 4775 West Panther Creek Drive
Teacups and Tadpoles is your one-stop shop for anything kid related. From name brand dresses to precious wooden toys and other goodies, the showroom is always packed with unique finds. It's a great place to stock up on cute clothing for the kids and grab a gift for the next birthday party. You'll find brands like Copper Pearl, Jelly Cat, and Maerin along with board books, stuffed animals and other fun accessories. Teacups and Tadpoles often hosts community events so keep an eye out on their social media for the fun event updates!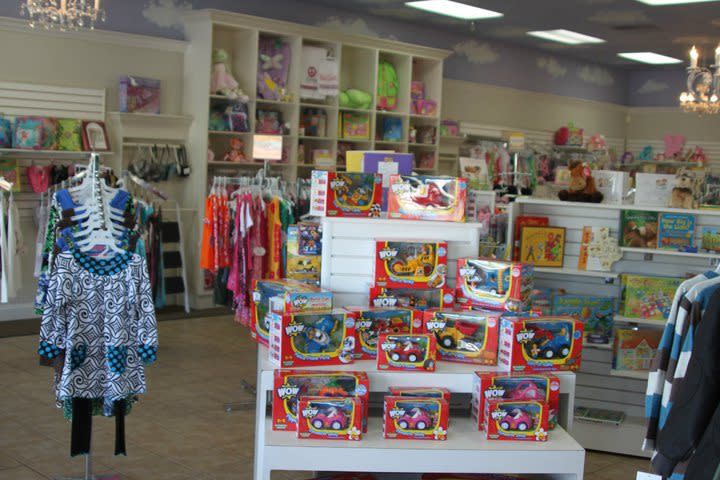 Tumbleweeds & Notions 8021 Research Forest Drive, Suite C-1 
Tumbleweeds and Notions carries unique and often hand-made items. The store has many options for decor and gifts that give a personal touch. Check out Swell brand travel cups, Thomas Brother candles, Packed Party accessories and even specialty candy treats like Sugarfina gourmet gummies. Tumbleweeds & Notions also has a selection of carefully selected clothing and accessories. There are tables of the cutest items on display so take time for browsing when you stop by!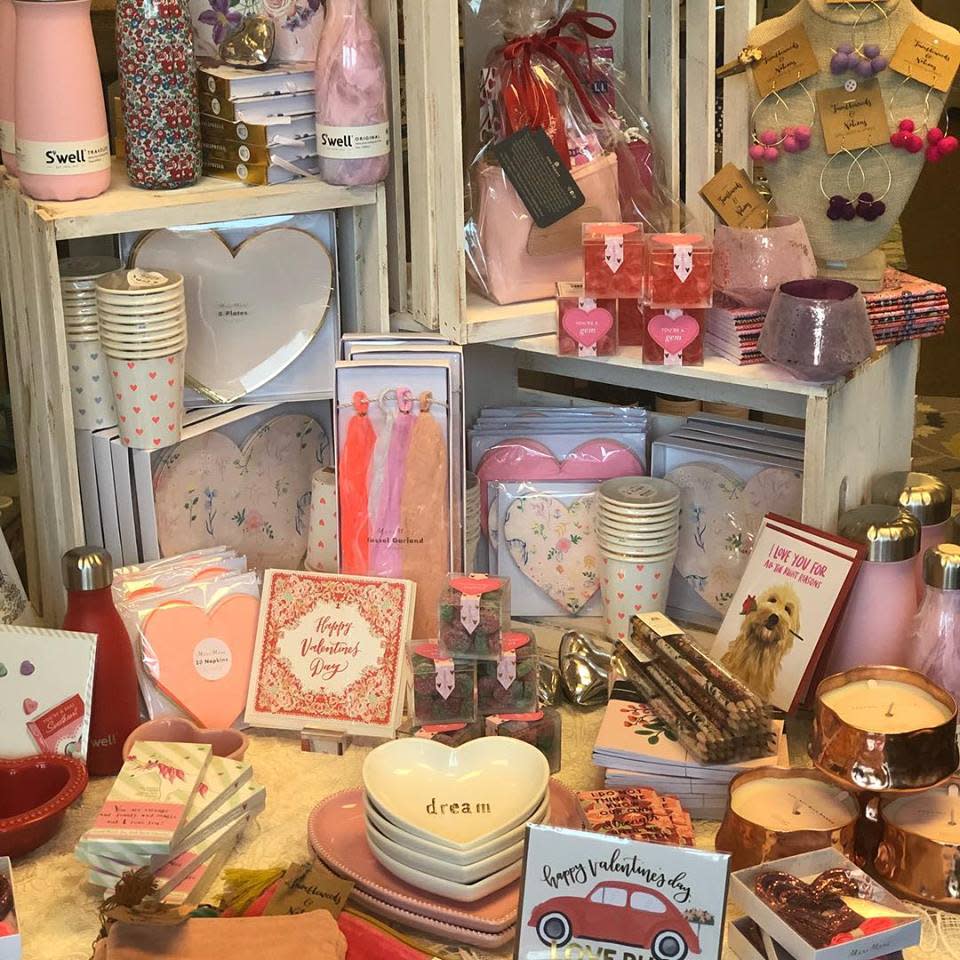 KB Kasuals 1950 Hughes Landing Blvd. Suite 1175
KB Kasuals is a mother and daughter owned boutique so the styles come from different perspectives making it easy for any age to find a style they like. The shop has cutting edge contemporary items each hand selected by the team. If you like to stand out in a crowd, KB Kasuals is a great place to shop because they only stock one of each size in the inventory. This means you won't have the same thing as everyone else and the choices are always changing! KB Kasuals also offers one on one styling for every customer. There's a baby section with Jelly Cat animals and books or Kickee PJ pants.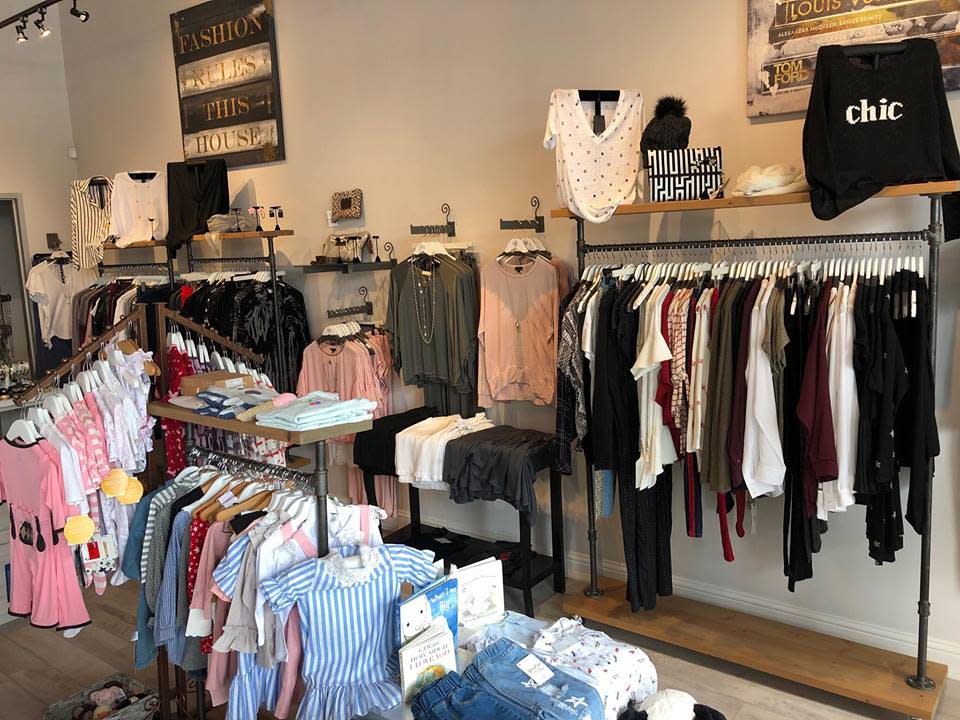 Vida Bella Boutique 1925 Hughes Landing Blvd. Stuite 800
Vida Bella Boutique at Hughes Landing is translated to "The Beautiful Life Boutique." They offer an easy and unique fun style with options from all of the world. Brands include Desigual from Spain, Bl-nk from London, Elan & Julian Chang from Florida and many more in a carefully curated collection of apparel and accessories. There is a great variety of styles and pricing, so there really is something for everyone. Customers often comment on how fun and relaxing it is to shop at Vida Bella Boutique.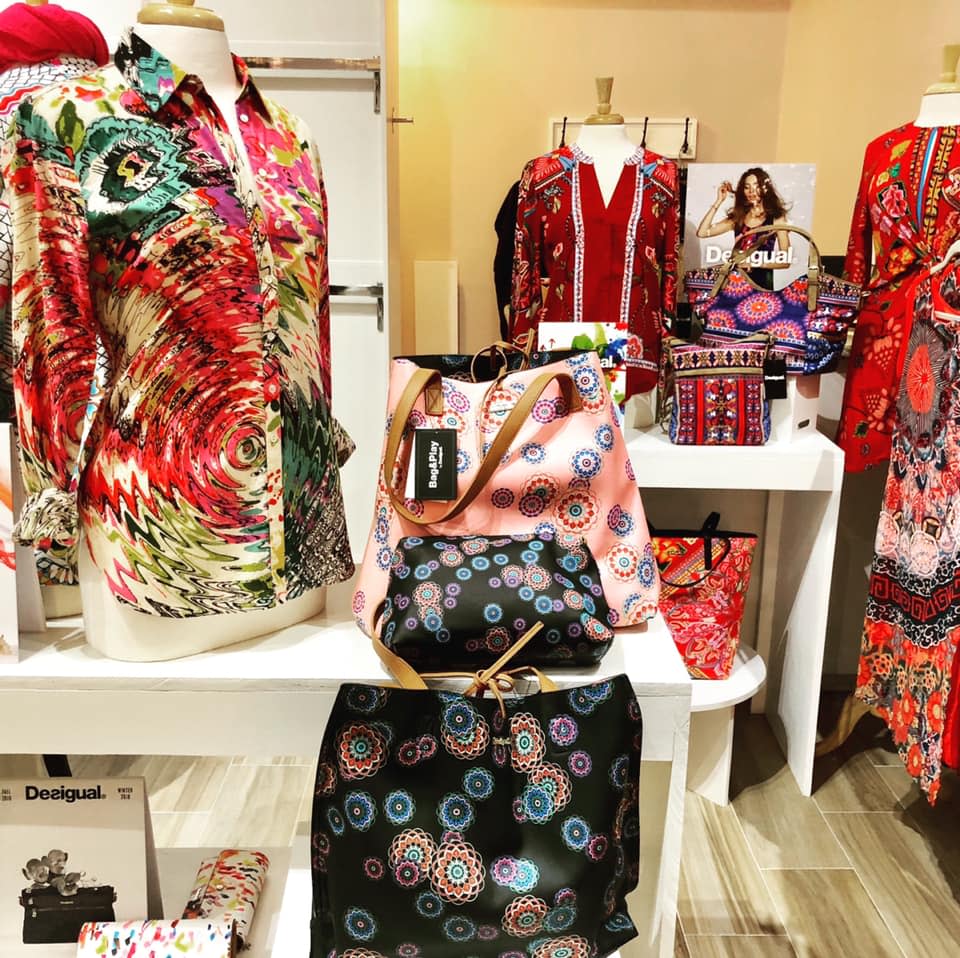 There are plenty of other shopping options in the area! Southern Living Magazine calls The Woodlands "One of America's Best Shopping Destinations" and with good reason! Check out our complete list of shopping establishments here: visitthewoodlands.com/things-to-do/shopping.