Coffee enthusiasts and caffeine lovers… this one's for you! Whether you are grabbing a quick to-go cup on the way to the office or you are taking some much needing time off and cozying up with a cup of joe, these local spots will have you refueled and ready to take on the day.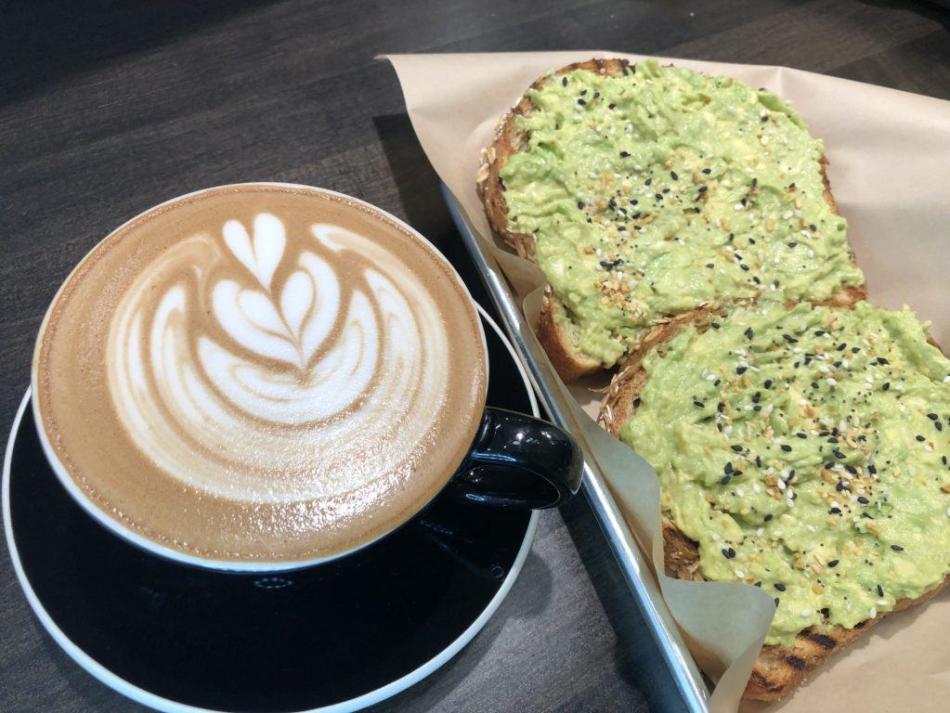 Blue Door Coffee Company 21 Waterway, Suite 110
Pouring a variety of specialty drinks and espressos, and often creating inventive seasonally flavored drinks, Blue Door Coffee has quickly become a favorite among the locals! Their menu features light breakfast and lunch options six days a week, they are closed on Sundays, but happily serve up hot (or cold) specialty drinks Monday through Thursday, 7 a.m. to 7 p.m. and from 7 a.m. to 9 p.m. on Friday and Saturday. There are plenty of workspace options for when you can't seem to "unplug" from the daily grind. Bonus: They will also cover your first hour of parking (for the Marriott parking garage only, 1601 Lake Robbins Drive), be sure to bring in your ticket so they can validate it for you!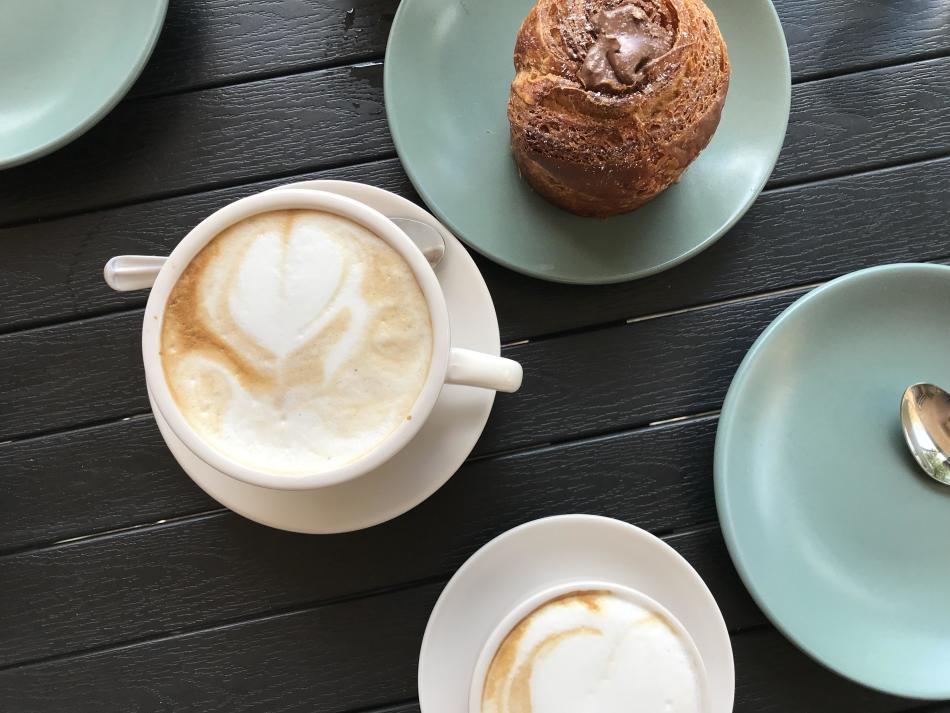 Levure Bakery & Patisserie 26400 Kuykendahl Road, Suite 160-A
This cozy cafe is located right in the heart of Market Street. Levure offers locally roasted coffees, French pastries, artisan breads and a variety of breakfast and lunch options 7 days a week. This is a great spot for a brunch meeting and offers brag-worthy backdrops for your Instagram feed. Yes, that is a Nutella Cruffin pictured below and you MUST try it!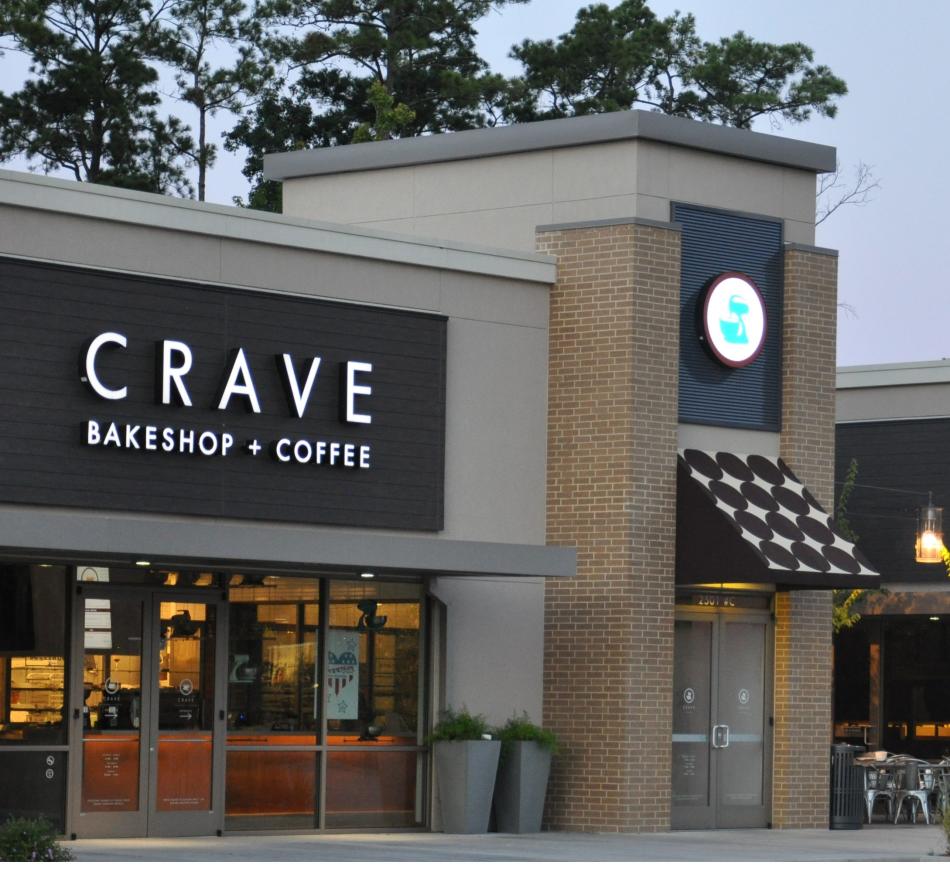 Crave Cupcakes 2501 Research Forest Drive, Suite C
They offer more than just cupcakes! If you're looking for something sweet and unique try the Cupcake Latte, it includes a scoop of cupcake icing in the latte. The back wall of the sitting area has marquee lighting that spells out COFFEE, and it's pretty hard to resist taking a photo in front of it. Crave offers individual cupcakes or by the dozen and they will even fulfill custom orders for weddings and parties. Some of the flavors rotate daily and seasonally, so you might find a new favorite each time you go.
Black Walnut Cafe 9000 New Trails Drive
The iced coffee at Black Walnut is like no other! It's rich and creamy and definitely gives you an afternoon pick me up to make it through the rest of the workday. They offer breakfast, lunch and dinner 7 days a week and open as early as 6:30 a.m. on weekdays and 7 on the weekends. Grab a cup early and get ready to conquer the day.
Insider Tip: If you find yourself shopping around in the Village of Alden Bridge, stop by Dosey Doe Coffee Shop. They serve plenty of hot coffee items plus a full breakfast and lunch menu!
Share your next Woodlands coffee outing with us by using #SoWoodlands, your post might be featured on our social media channels.