From rockstar concerts to beautiful ballet performances and just about every type of festival in between, The Cynthia Woods Mitchell Pavilion is a place where the community comes together. The "Pavilion" is kicking off its 30th anniversary season with a huge community celebration along with a season packed full of memorable experiences! It's a legacy of entertainment come to life from one little dream.
The Pavilion Legacy - Where did it begin?
In 1974, founder of The Woodlands, George Mitchell, and his wife Cynthia envisioned a venue for classical performances and educational events as well as popular music. In 1990 that dream became a reality.
"Cynthia Woods Mitchell was by all definitions a lover of the arts, more specifically the performing arts," said Ashley Gravois, Public Relations and Educational Outreach Manager, The Cynthia Woods Mitchell Pavilion.
30 years later the original mission of bringing the performing arts to The Woodlands community and beyond is still going strong, just like Cynthia hoped for.
"She wanted that mission to be her legacy and today we strive to continue that legacy through providing an array of educational outreach programs and top quality entertainment, ranging in style from rock and country to modern opera and American ballet," continues Gravois. "These programs and performances have given millions their first introduction to the power of a performance and have inspired a lifelong love of the arts in adults and children alike."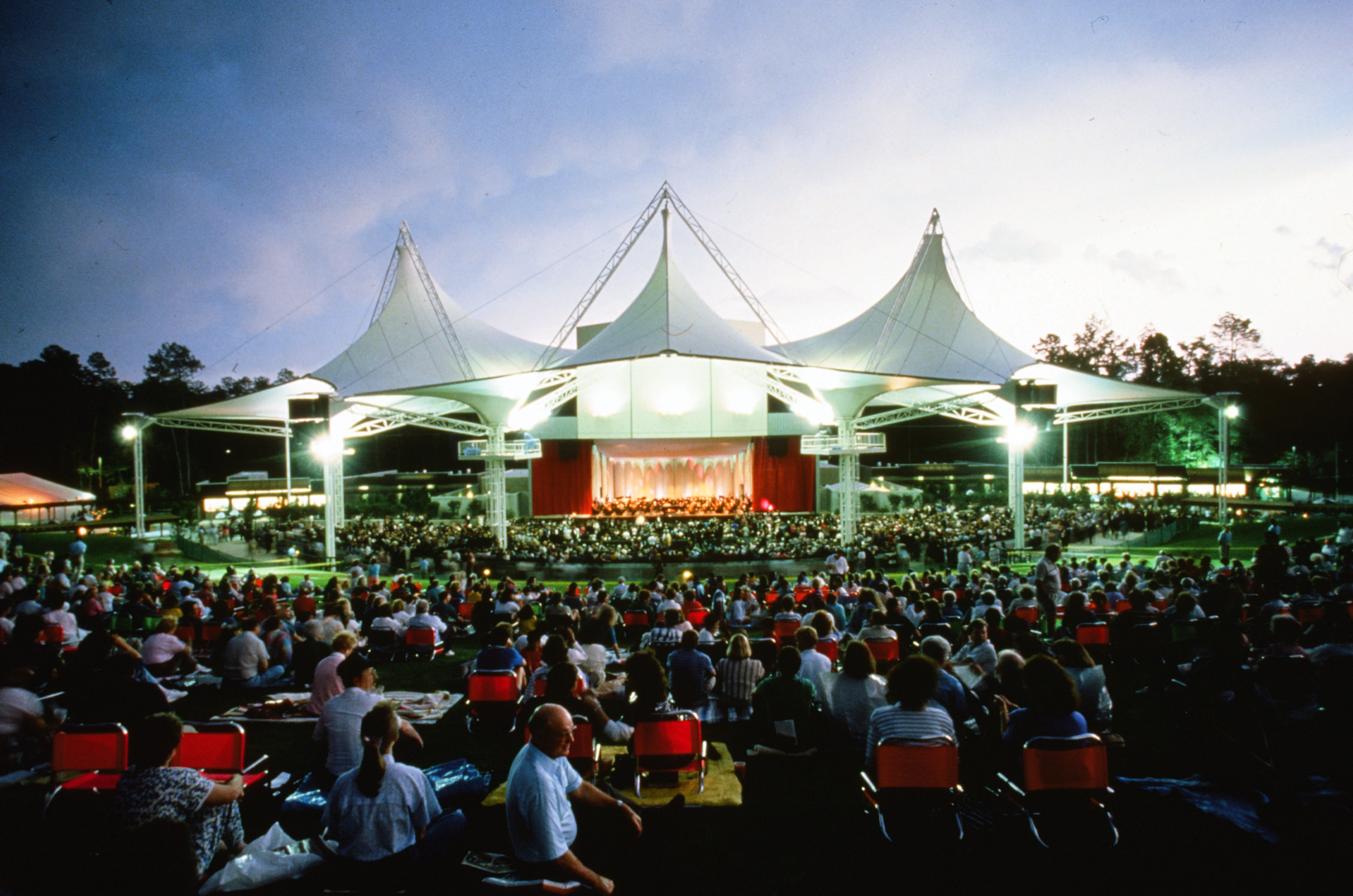 30th Anniversary Celebration Party
The Pavilion is kicking off the 30th season with a large community celebration featuring a very special performance by The Boston Pops on Tour. On March 21st, "America's Orchestra" will celebrate the music of John Williams, one of the greatest film composers of all time.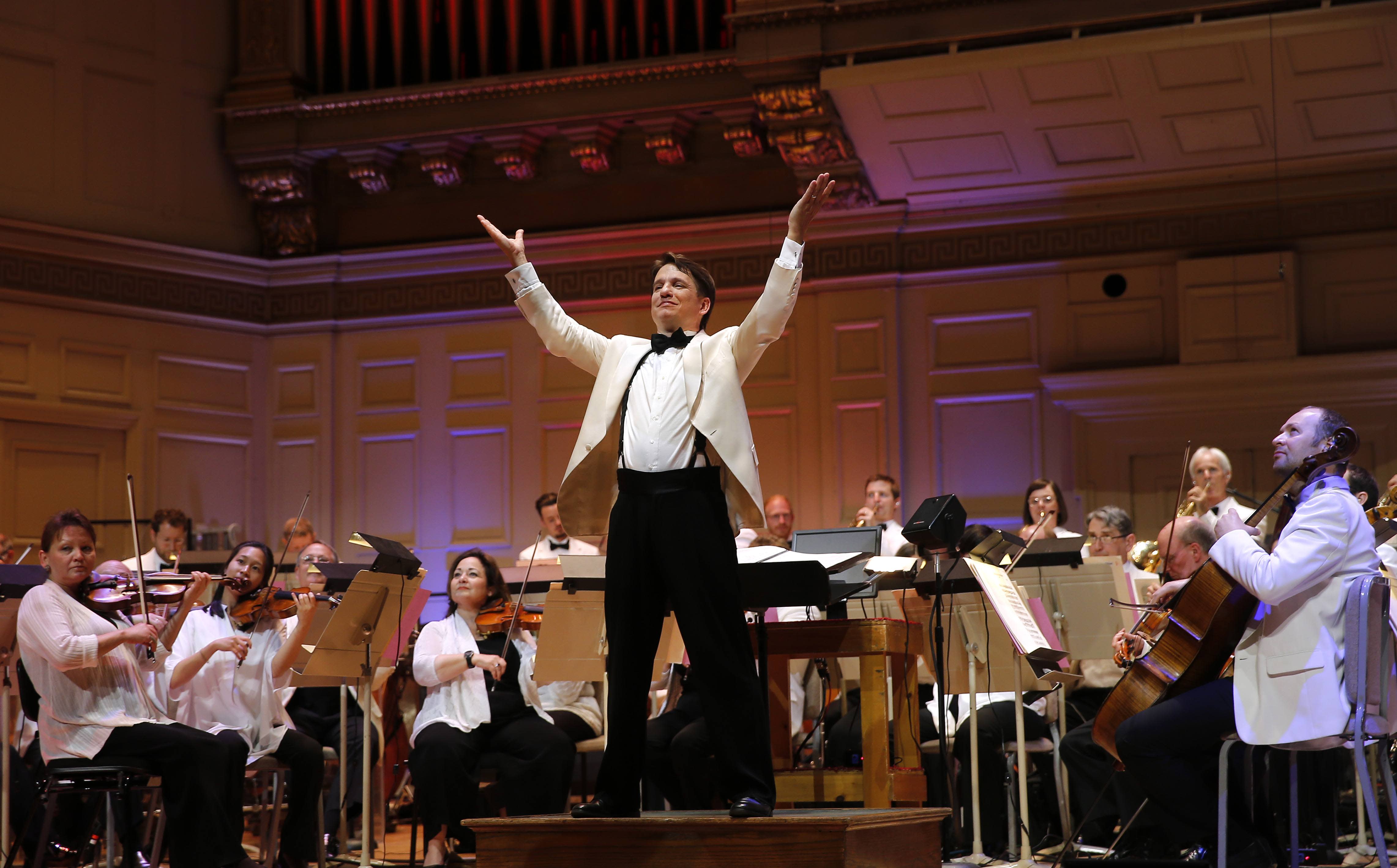 The evening will feature excerpts from the composer's best-loved scores, such as Star Wars, Harry Potter and Jurassic Park, as well as some lesser-known gems. The anniversary party includes other activities too, so show up early.
"Gates will open at 6:30 p.m. with a variety of pre-concert activities including arts and crafts, The Pavilion Partners' Instrument Petting Zoo, giveaways and a memory wall for attendees to step back in time and reflect on their favorite shows, stories and times at the venue throughout its history," explains Gravois.
Tickets start at $35 for Orchestra reserved seating and the lawn and mezzanine area is free.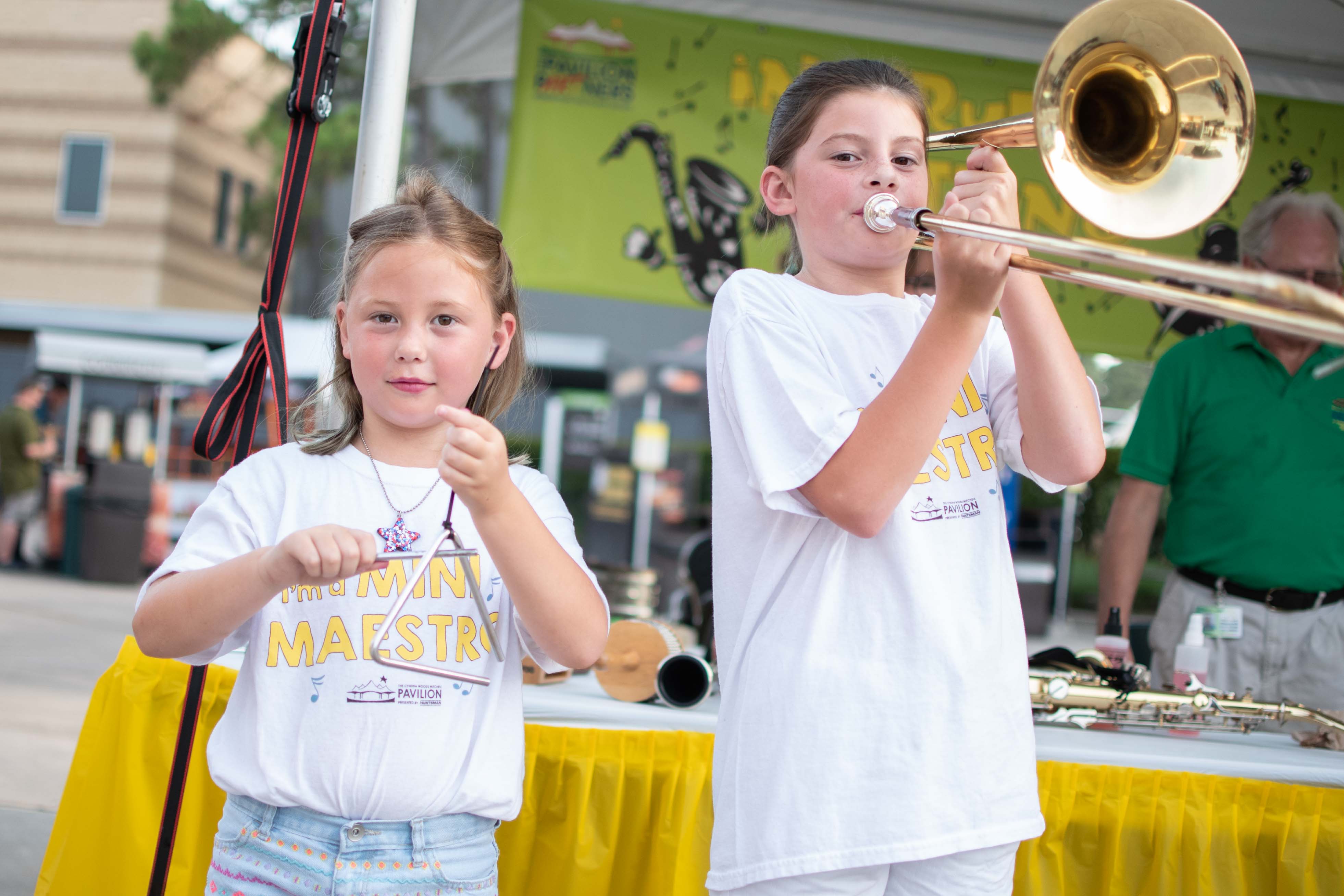 Other Special 30th Anniversary Season Shows
The beautiful dancers of the Houston Ballet will take the Main Stage for their Mixed Repertory program on Saturday, May 4. The evening will feature the premiere of Come In, a contemporary work for thirteen male dancers, as well as sample pieces from the company's recent performances.
On May 22, Houston Grand Opera will bring opera's most famous love story, La Bohème, to life at The Pavilion. Audiences will join the bohemian revolution in the heart of Paris as groups of artists live life to the fullest, make art and fall in love.
The Houston Symphony will call the Pavilion home during the summer months. The exciting lineup of orchestra performances includes The Music of Tom Petty on April 20, An Evening with Frank Sinatra and Ella Fitzgerald on June 8, A Symphony of Heroes on September 11 and Hocus Pocus Pops on October 18. 
Other shows include Peter Frampton, Goo Goo Dolls and Train, Weird Al Yankovic, Shinedown, Jimmy Buffet, ZZ Top, Dave Matthews Band, Chris Tomlin and more.
Click here to see a complete schedule.
The Legacy of Including Everyone
The initial dream of Cynthia Woods Mitchell was to make the arts both affordable and accessible to everyone in the community.
"In keeping with the venue's mission of fostering new audiences and enhancing an appreciation of the arts we offer FREE mezzanine and lawn seating at ALL performing arts events," said Gravois. "Lawn chairs are also provided for free at these events."
In addition, the Pavilion has three completely free family-friendly events each year, the Texas Music Festival Orchestra, Star-Spangled Salute, and Holly Jolly Jingle. Free reserved seating is also available at all performing arts shows for groups of 20 or more.
Tickets for most performances are $20 for orchestra seating. Guests are welcome to bring a picnic from home or bring restaurant take-out. (No beverages are allowed.) You can enhance your experience with a Performing Arts Season Subscription. For $200-$225 per seat, you can enjoy orchestra-level seating to all Houston Symphony, Houston Ballet and Houston Grand Opera performances at The Pavilion as well as the Boston Pops on Tour performance. On-site garage parking and admission to the Woodforest Bank Club is also included!