It's a holiday celebration like nothing you have ever seen before. The Enchanted Forest installation in The Woodlands is a multi-sensory light, acrobatics, dance and theatre production at Glade Gallery. The interactive magical winter forest gets the audience involved and guests will also have the chance to leave their own mark behind.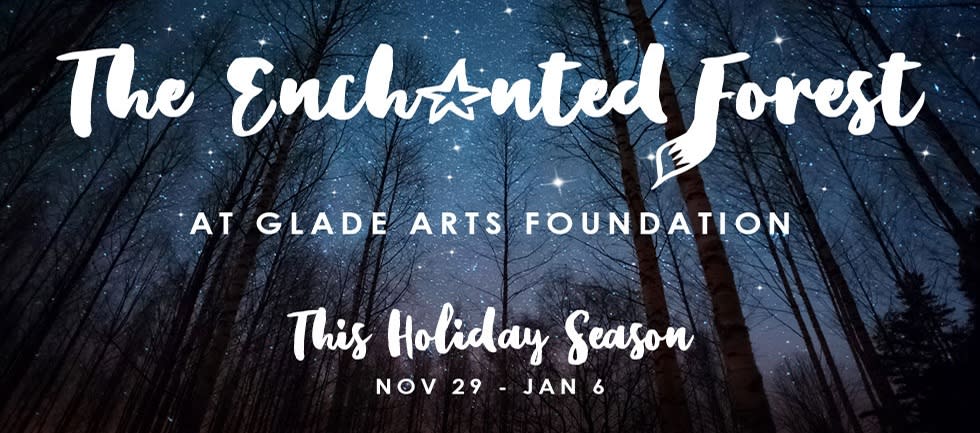 "We set forth to create a cultural center in The Woodlands and when we started this journey we quickly found out we can collaborate many other artists in the area," said Dragos Tapu, owner of Glade Gallery and co-founder of the Glade Arts Foundation. "With Enchanted Forest, we wanted to create something different, exciting and new for people to experience."
Artistic Director Jodie Brooke has worked in the United Kingdom, The Netherlands, France, UAE, Portugal and Houston and is now leading the new production in The Woodlands.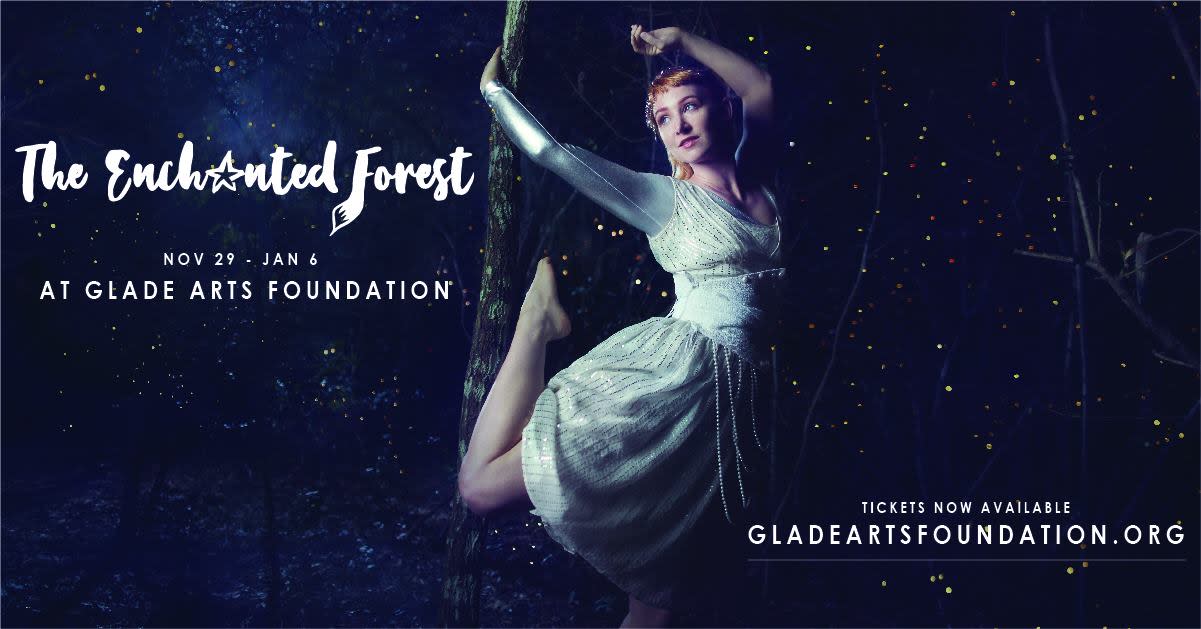 "I specialize in theater spaces that are not necessarily traditional theaters," said Brooke. "With my background in directing dance and circus style acrobatics and performances, we put this together to create something really unique. As you enter the forest (at Glade Gallery) dancers and acrobats will appear. The audience movement through the forest will help illuminate the action."
Inspired by the book The Fox and The Star by Coralie Bickford-Smith, the production tells a story of timeless friendship and the magic of nature.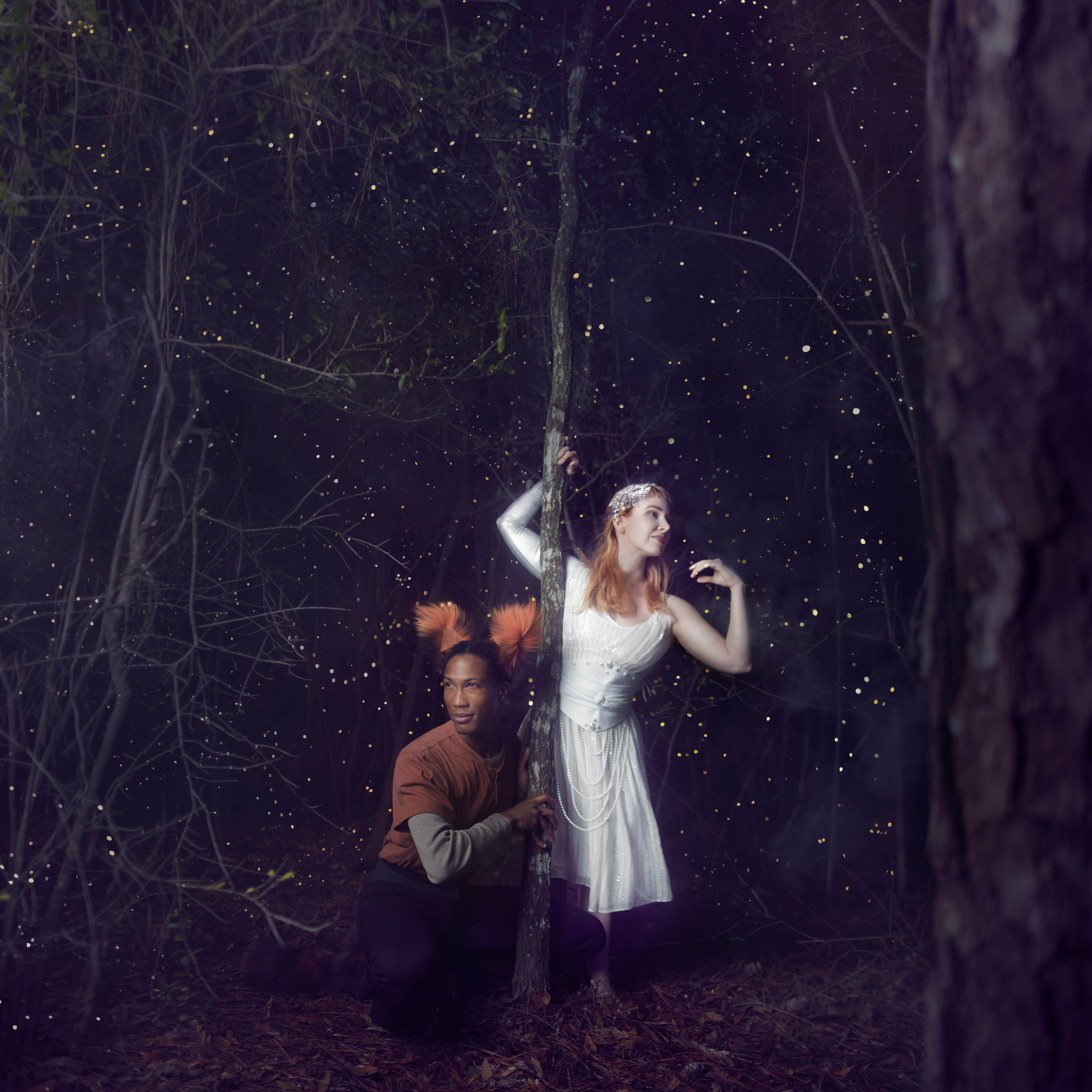 "This is something I've been wanting to do for some time in The Woodlands," said Brooke. "We deserve the type of theater you might travel to New York or Downtown Houston to see."
The show is not just something you walk through and sit and watch. Guests are also asked to be part of the performance.
"People will be given a star and asked to write your wish on the star, hang it on a huge tree," explains Lisa Harra, with Glade Arts Foundation. "Everyone will get to watch the tree grow with all of the stars. This is a way for you to be part of a community art installation for The Woodlands."
"I think all parents will want to share this type of experience with their kids," said Brooke. "This is almost like a gift to the community."
The main sponsor is the Howard Hughes Corporation and other sponsors like The Chamber and The Woodlands Area Economic Development Partnership helped pay for certain aspects of the production. Because of the many sponsors, ticket prices are $35 each which is relatively low for this type of performance. The production is already family-friendly but there will be special "sensory-friendly" days set aside.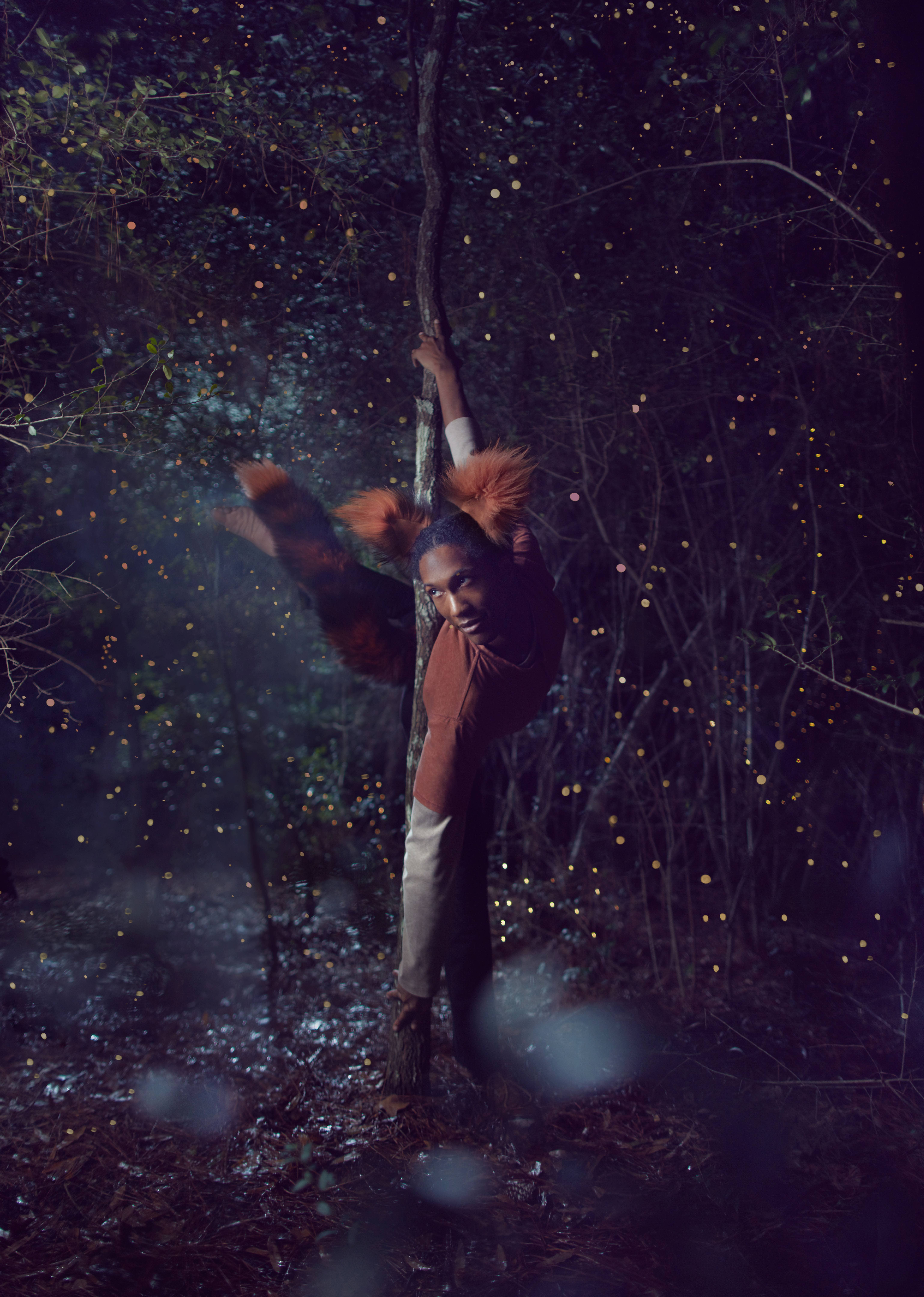 "It's really important for families to feel comfortable so we wanted to make sure we had something for everyone," said Harra. "Maybe you have a child who doesn't like a lot of sound or noises. This way everyone in the community has a place to feel welcome."
The main goal of this elaborate holiday production is to expose people to new family traditions in The Woodlands.
"We want to create memory makers for people, where every year people are excited about coming to Glade Arts Foundation to see what we are doing," said  Tapu. "This is just the start of holiday traditions here."
The Enchanted Forest runs from November 29 to January 6 and tickets can be purchased online at the gladeartsfoundation.org. There are multiple check in times during each performance day and each show will last approximately 25 to 35 minutes.
View more upcoming events here.