The Cynthia Woods Mitchell Pavilion has been a fan favorite in The Woodlands since April 1990, when it opened with a star-studded weekend featuring performances from The Houston Symphony, Frank Sinatra, and Alabama with Clint Black. Since then, a multitude of talented artists have taken the stage and wowed audiences at the iconic outdoor ampitheater.
The Pavilion has created a large impact in The Woodlands over the past 30+ years. It's been named one of the best outdoor amphitheaters in the world for multiple years in a row and attracts travelers from near and far to The Woodlands. Profits from larger concerts help The Pavilion give back to the community with free performing arts shows, educational opportunities, and events like The Children's Festival. Read on to continue learning about the impact The Cynthia Woods Mitchell Pavilion has in The Woodlands.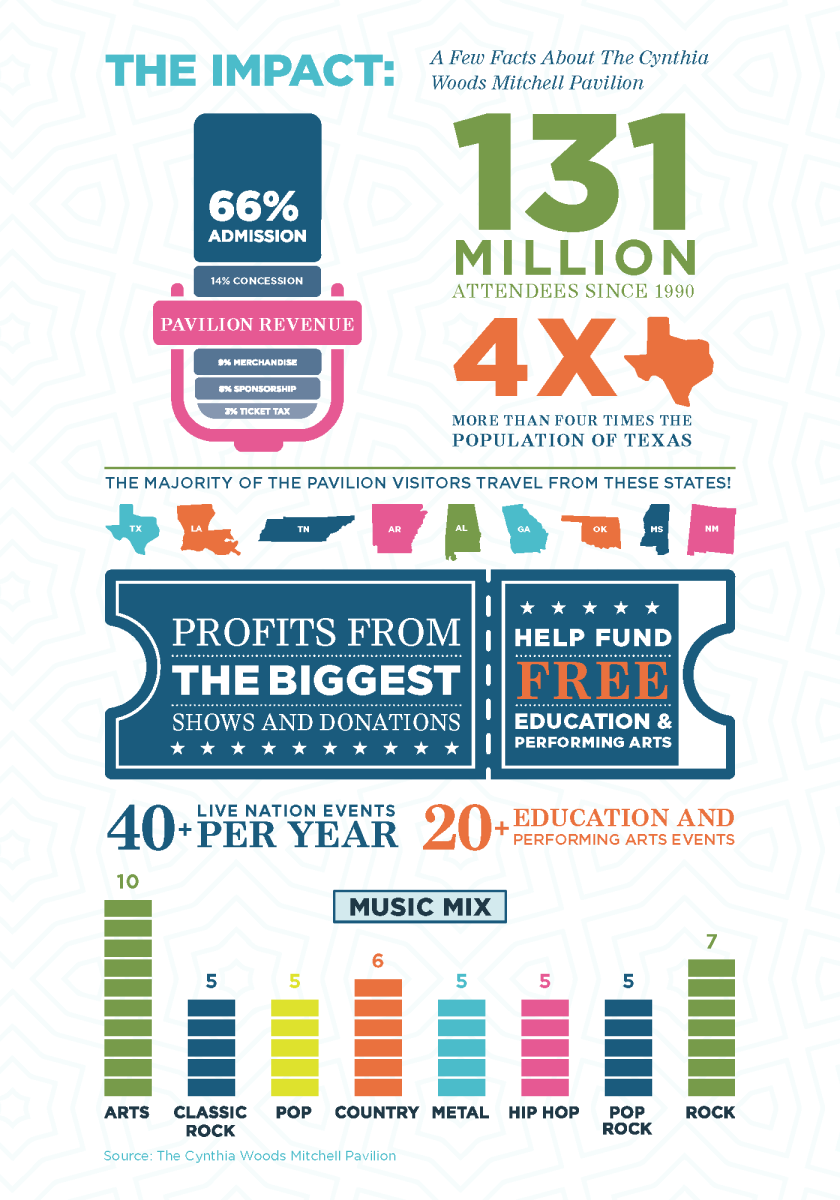 Want to see this year's concert lineup? Click here.