Chef of the Month Edel Goncalves - Executive Chef of Fielding's Restaurant Group
At age 15, Edelberto Goncalves became an apprentice to the chef at Goumard Prunier, a two-star Michelin restaurant in Paris. During the next 10 years, he apprenticed in a number of European restaurants, including Patrick Guilbaud in Dublin, Ireland; Restaurant L'Etoile d'Or, Le Regence, Le Bourdonnais and Les Antiquaires in Paris.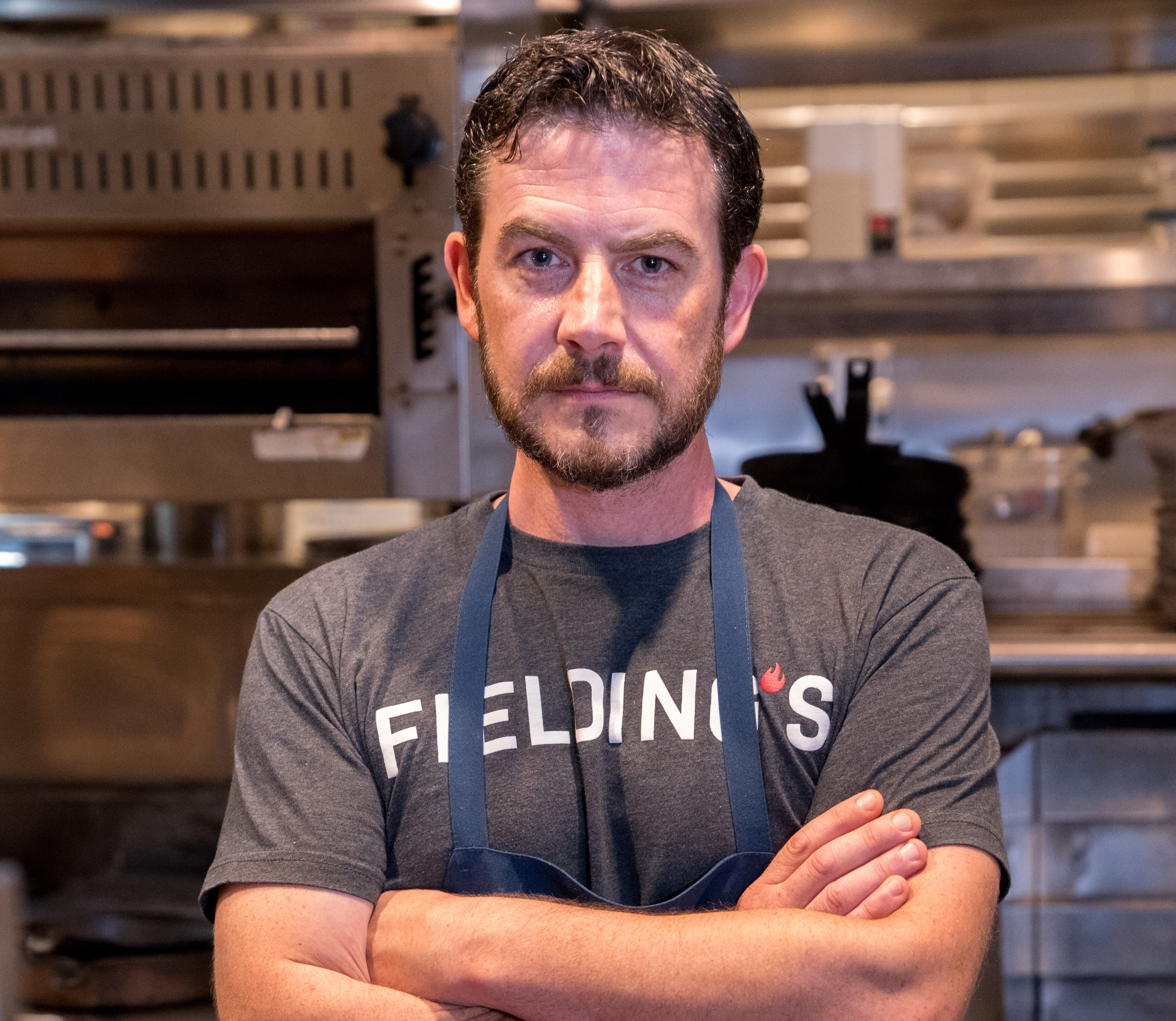 Executive Chef Edel Goncalves
In Houston, he obtained a position at Masraff's as Executive Sous Chef where he rapidly became the Executive Chef. In early 2002, he left Masraff's to start working on his own restaurant with investors, Rouge, which he opened in 2003. Rouge quickly became one of the hottest restaurants in Houston, receiving accolades in publications such as Houston's My Table Magazine, which awarded Rouge its distinction as one of the Best New Restaurants in 2003. In the Fall of 2005, Chef Goncalves was hired by Cary Attar and accepted the Executive Chef position at Central Market. In 2008 Chef Goncalves joined Hubbell & Hudson as its executive Chef overseeing its award-winning Bistro, catering and food service operation.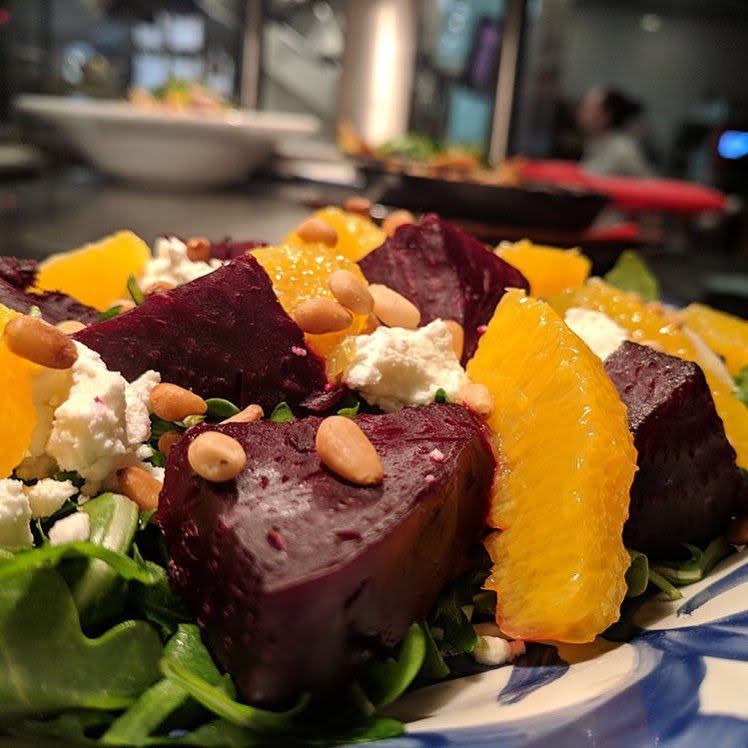 Warm Beet Salad
Since 2013, Chef Goncalves has been working as Executive Chef and Culinary Director first at Fielding's Wood Grill, then at Fielding's local kitchen + bar. Together with CEO Cary Attar, Chef Edel is developing a third concept and planning to expand the group even beyond Houston.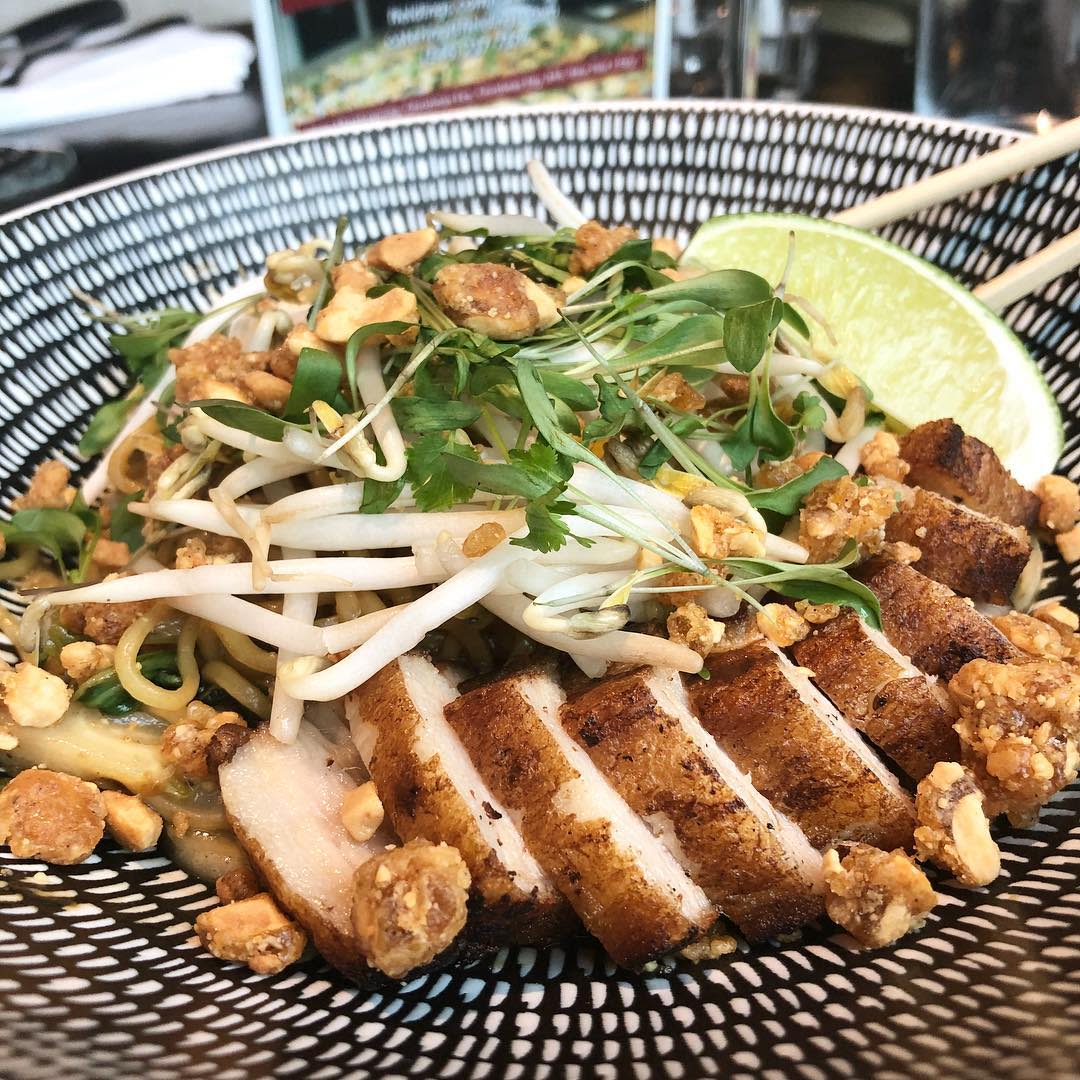 Ramen Noodle Pad Thai
Chef Goncalves is known as one of the most innovative chefs in the city, a Frenchman of Portuguese descent from whom you can always expect creative interpretations of classic dishes and the most flavorful combinations. He has earned the Fielding's Restaurant Group several recognitions and awards, including Best Burger in The Woodlands 2015 (Woodlands Online), #1 Best Brunch Spot in The Woodlands (Houston Press), Best Burger In The Woodlands 2014 (Living Magazine), 2014 Shining Slider Champion (Sips, Suds & Sliders, The Woodlands Wine and Food Week), Alison Cook's Top 100 Restaurants (Houston Chronicle), Alison Cook's Best 12 New Houston Restaurants in 2015 (Houston Chronicle) and more.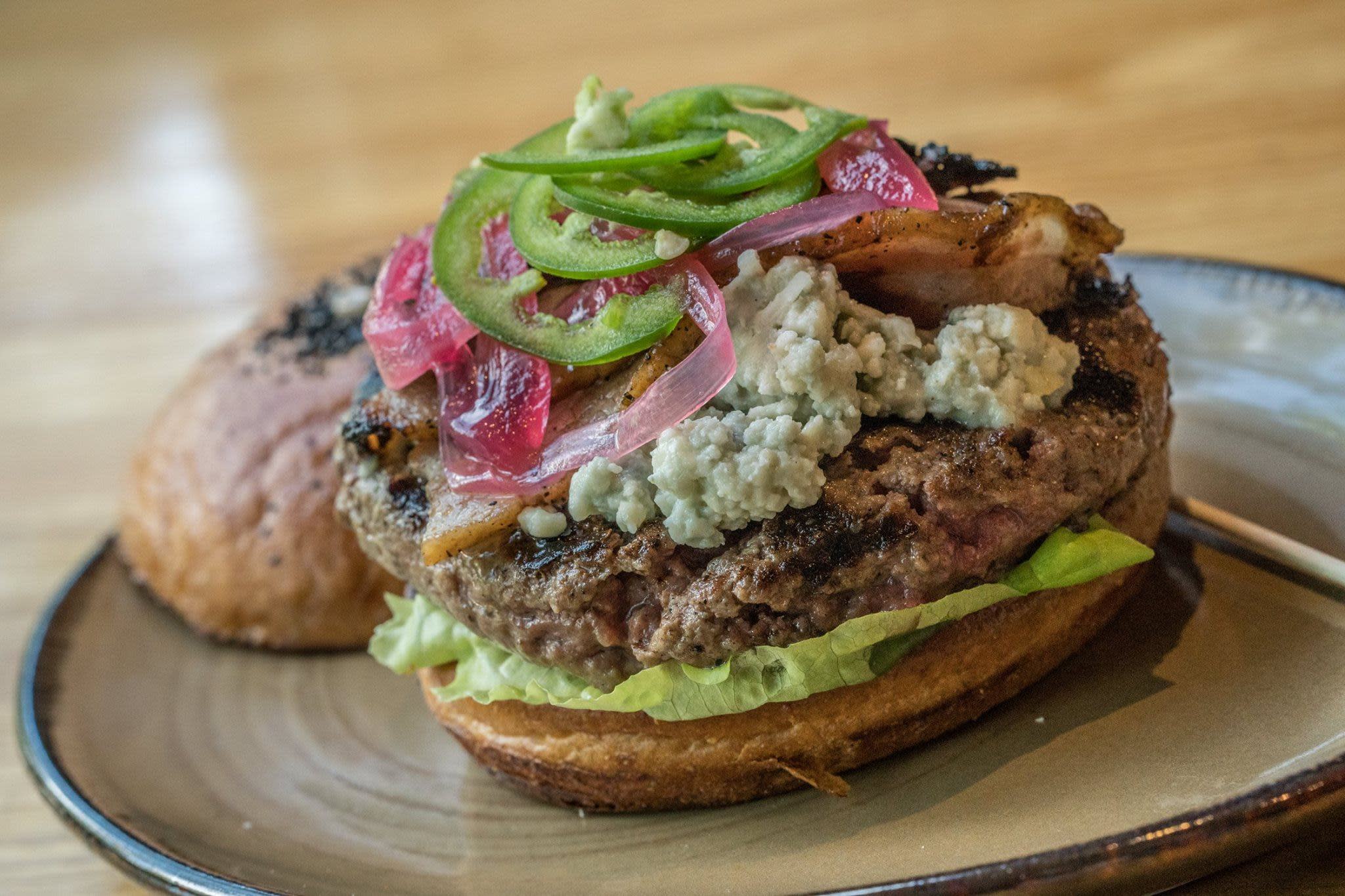 Award-winning Texas Blues Burger
The road for Goncalves hasn't been an easy one; many years ago, his wife Caroline and their son Alec moved to Oklahoma City to live closer to her family, while Chef decided to stay in The Woodlands to pursue opportunity with Fielding's Restaurant Group. With this said, he spends his days off commuting to and from Oklahoma City to be with his family. The arrangement carries its own challenges, but they have found a way to successfully thrive. So, the next time you dine at one of the Fielding's restaurants, you may have a deeper sense of appreciation for a chef living out a life to fulfill his artistic passion in the culinary arts.
Details:
Fielding's Local Kitchen + Bar B, 26400 Kuykendahl Rd The Woodlands, TX 77375 281-351-2225 www.fieldingslocal.com
Hours of Operation: Monday & Tuesday 11 a.m. to 9 p.m. Wednesday & Thursday 11 a.m. to 10 p.m. Friday & Saturday 11 a.m. to 11 p.m. Sunday 10 a.m. to 9 p.m.
Fielding's Wood Grill 882-616-3275 1699 Research Forest Dr, Shenandoah, TX 77380 www.fieldingswoodgrill.com
Hours of Operation: Monday - Thursday 11 a.m. to 9 p.m. Friday & Saturday 11 a.m. to 10 p.m. Sunday 9 a.m. to 9 p.m.
Recipe Bonus:
Leftover Turkey Masala
6 oz Butter
4 Tbsp Garam Masala
5 Tbsp Paprika
1 Cinnamon Stick
75 tsp Cayenne
6 oz Chopped Onion
2 oz Crushed Garlic
1 Tbsp Chopped Ginger
1 Quart Tomato Sauce
14 oz Heavy Cream
3 tsp Salt
2 lb Pulled Turkey
In a pot, toast the spices with the butter for about 3 minutes. Add vegetables and sauté at medium high for 5 minutes. Add tomato sauce and cream and salt. Bring it to a boil and simmer for about 20 minutes. Stir in the pulled Turkey. Simmer for 10 minutes
Serve with basmati rice, chutney & Naan bread.
Click here for a printable recipe.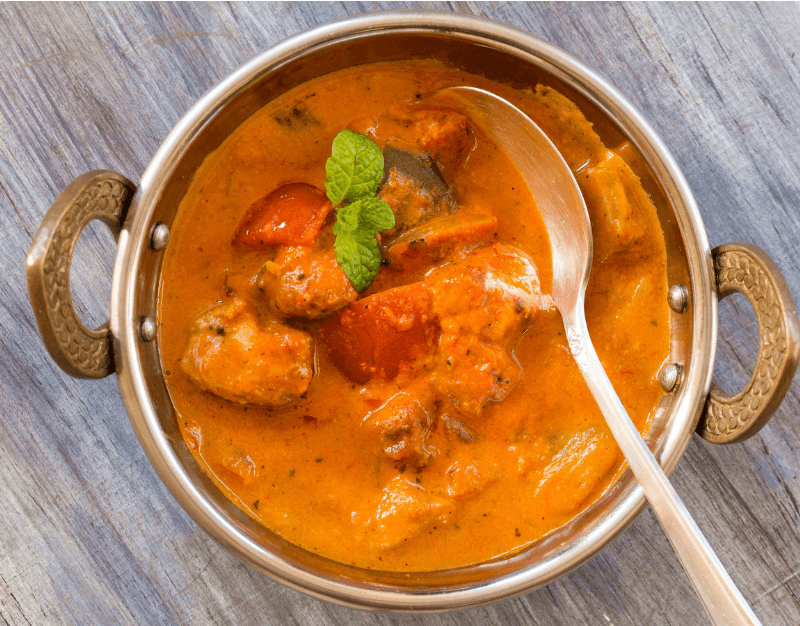 Leftover Turkey Masala