Café Express - a pioneer in craft-casual service known for flavorful dishes set in a relaxed upscale café atmosphere will continue to expand its European-inspired dining as it welcomes The Woodlands residents on January 30th to their newest location in The Woodlands (3091 College Park Dr.). 
"We're honored to bring our European-inspired café menu to The Woodlands community," said Sarah McAloon, president of Café Express.  "When we open a Café in a new neighborhood, our goal is to energize that community and create lifelong relationships. Whether those relationships are with our guests choosing the flavorful, made-from-scratch classic dishes, like our Lemon Herb Amalfi Chicken entrée, our Chicken Deli Salad, or our Greek Chicken Pita for around $10-$12, or with local schools, hospitals, and service men and women."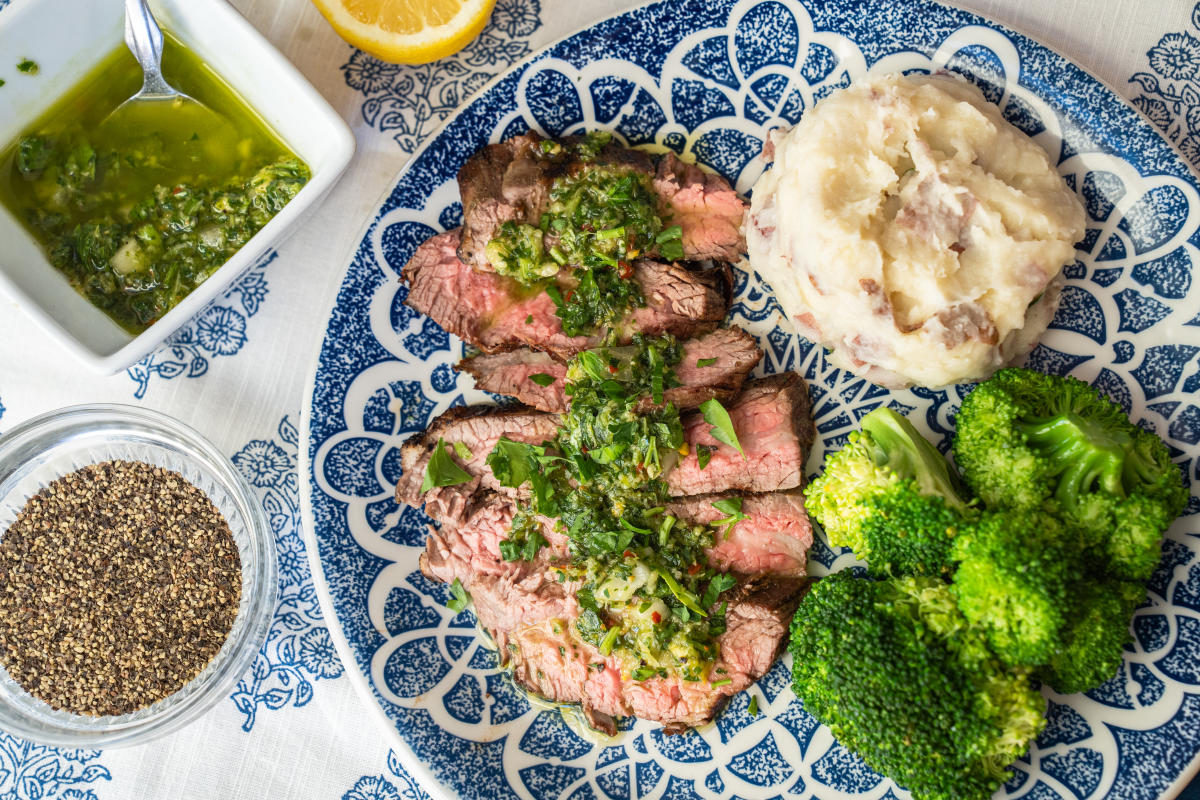 Steak Bavette at Café Express. Photo Courtesy: Michael Anthony
Similar to the remodeled River Oaks location, The Woodlands will boast an indoor/outdoor living aesthetic reminiscent of the art-house style found at classic European cafés, which pays homage to its founders Lonnie Schiller and Robert Del Grande who concepted the brand while on vacation in Europe. The 3,200 square-foot café's interior elements include Paris metro-style lighting branded with The Woodlands lettering, furniture fabrics from Italy, Spanish gold color trims and finishes, and eclectic art. 
Loyalists and newcomers will find European-inspired flavors, premium proteins and ingredients, housemade dressings, and sauces like lemon herb vinaigrette, pesto, and red wine vinaigrette which have been a hallmark of Café Express since making its 1984 debut on Houston's Post Oak Lane. Drink selections include their much-loved black currant and mango iced teas as well as beer and wine. The curated condiment bar is also coming to The Woodlands, complete with housemade croutons and roasted garlic along with European-imported condiments like mixed olives, capers, cornichons, and the famous Italian Grissini breadsticks.  
Photo Courtesy: Michael Anthony
Café Express is open for lunch and dinner and will continue their curbside pickup and online ordering for Woodlands residents. Their recent expansions also bring happy hour, offering drinks and light bites for around $5 daily from 3 pm to 6 pm. In addition to the happy hour menu, the craft casual restaurant is making family dining easy with its new family meals menu. The newly added meals include the Mediterranean Salmon Entrée and Chicken Pesto Alfredo Pasta, all served with a large spring mix salad and perfect for up to four people. Catering is also available for events big to small, featuring sandwich trays, box lunches, grilled entrees, pasta, salads, dessert trays, and more, making catering your next event easy.  
With Café Expresses' intention to create lifelong community relationships, they are giving back to the community with the Café Cares program – which raises funds for local schools and charity organizations. To kick off giving back, the new Woodlands location will be donating a portion of the proceeds for the first week of opening to Montgomery County Food Bank, where $1 feeds 4 people. Montgomery County Food Bank is a partner of Houston Food Bank and a non-profit organization, whose mission is to unite the community to fight hunger.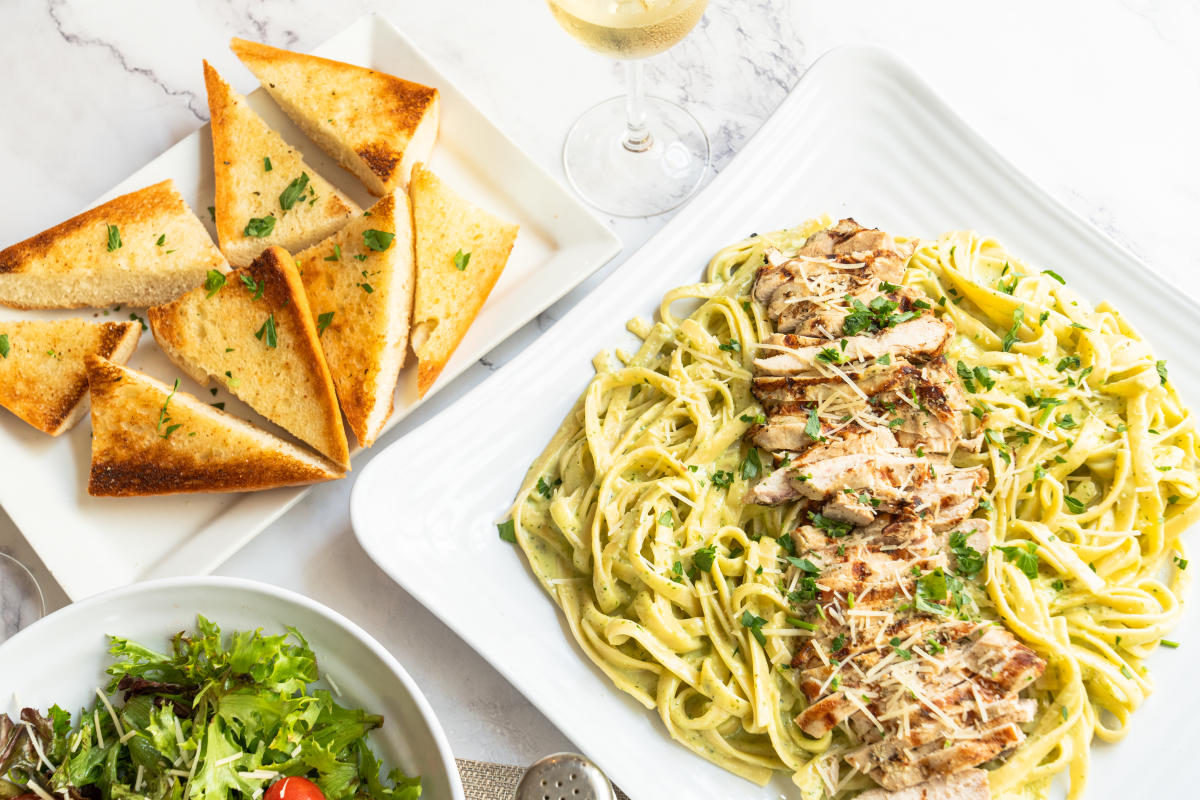 Photo Courtesy: Michael Anthony
Café Express' expansion doesn't stop in The Woodlands, as they plan to open their next location in Baybrook in the Summer of 2023 and will continue the statewide expansion, with a target of 30 new stores by the year 2030. 
To celebrate the brand-new opening in The Woodlands, Cafe Express is offering guests a free sandwich all day on Friday, February 3 from 10:30 am to 9 pm.