Families are always looking for something fun to do together and if it's free - that's even better! How about relaxing on the lawn or sitting on a patio along the beautiful Lake Woodlands listening to great live music? Rock the Row is a free concert series in Hughes Landing presented together with The Woodlands Township and The Howard Hughes Corporation.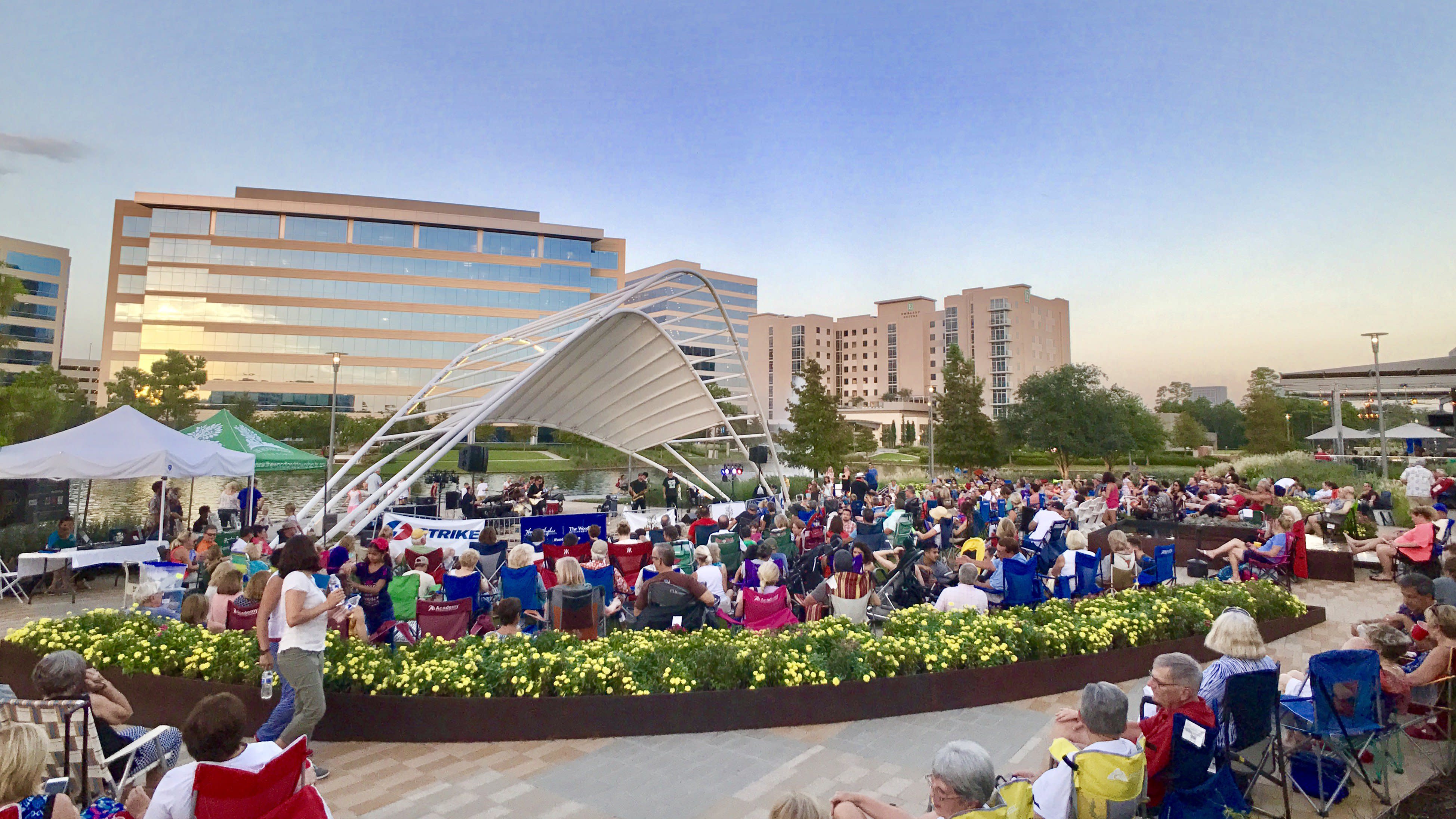 "I believe people enjoy these events because it brings togetherness to the community," said Lorrie Parise, Manager - PR & Community Relations, The Howard Hughes Corporation. "Rock the Row is a fun, family outing."
Rock the Row features area bands playing favorites from country to classic rock Thursday evenings from 7 to 9 p.m., starting October 10 and running through November 14.
Here are some tips to get the most out of your Rock The Row night.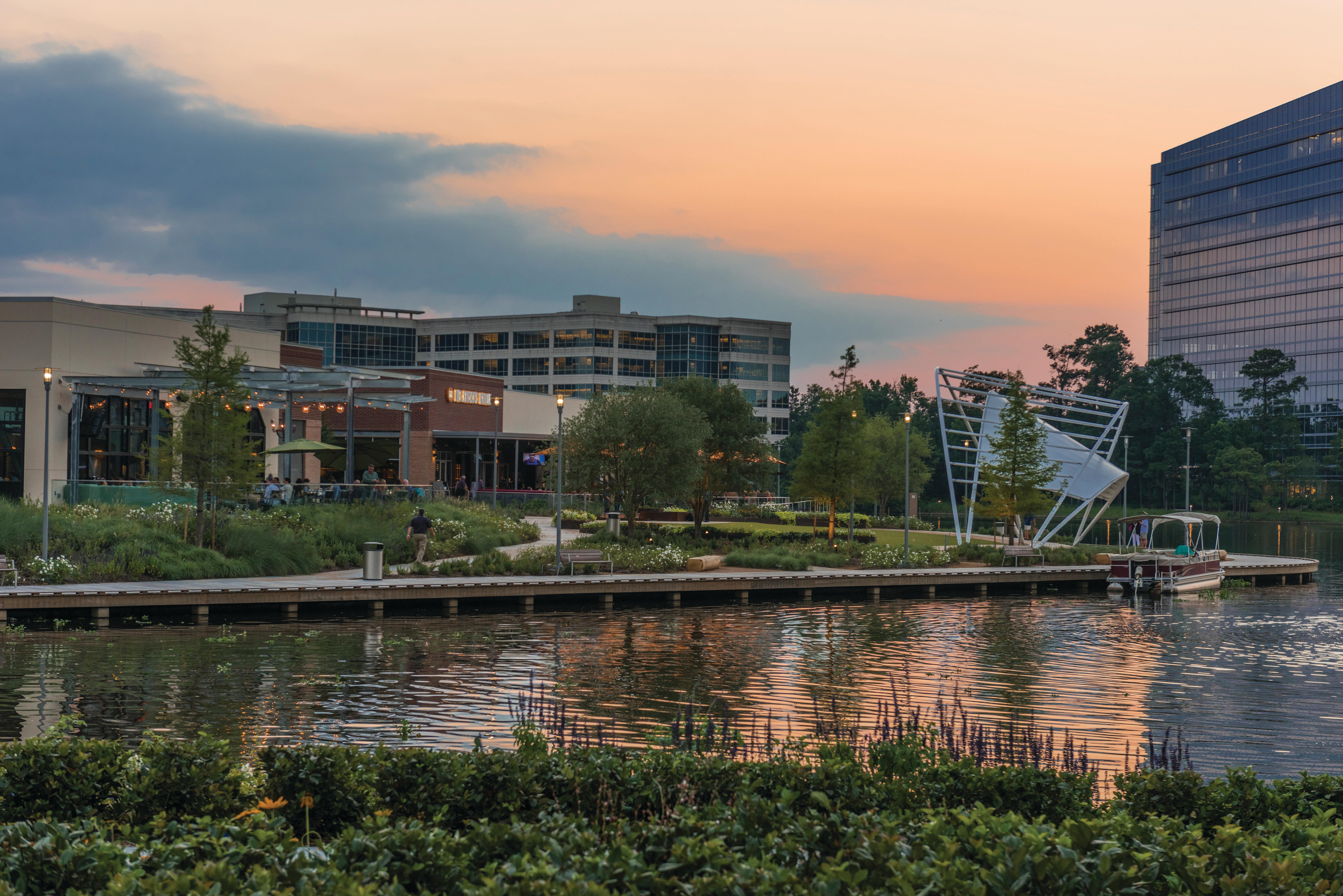 1. Pack a picnic
Bring along food and have dinner or snacks on the lawn at the bandshell. You can pack a blanket or a lawn chair and a cooler.  Glass is not permitted.
2. Patio Watch
Enjoy the music from the patios along Restaurant Row. All of the restaurants have great outdoor patio seating options and most have happy hour specials to enjoy.
3. Hit the water
You can rent a kayak from Lakes Edge Boat House on Lake Woodlands. A one person kayak rents for $15 for the first hour and two-person kayak goes for $20. After the first hour, the cost is $5 for each additional hour.
4. Treat yourself
Before you check out the concert, treat yourself at Hughes Landing. Get a shave and massage from Eighteen Eight Men's Salon, a refreshing class at Pure Barre, or a stop at Venetian Nail Salon for a mani/pedi.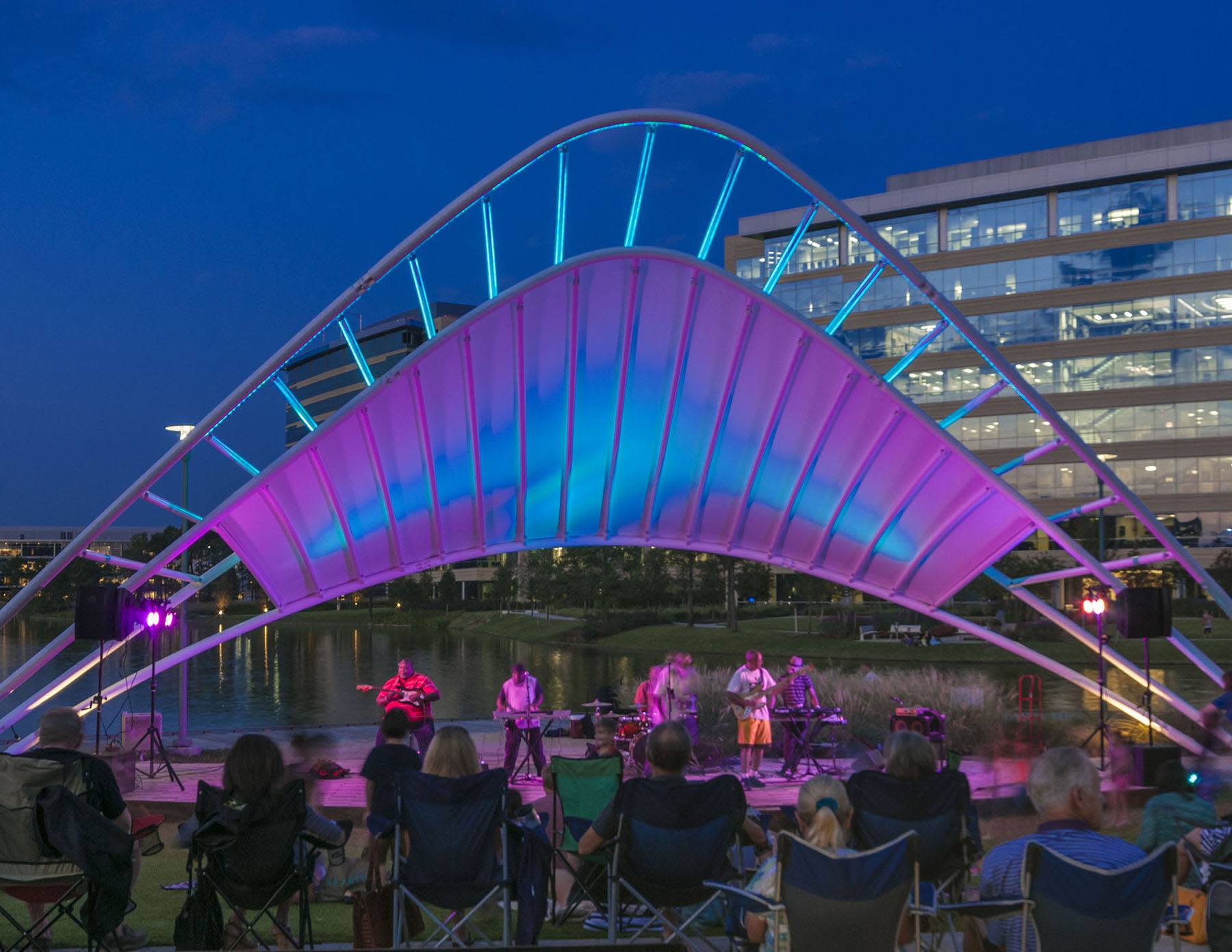 5. Explore the outdoor sculptures
There are several art sculptures around the Hughes Landing area. Mexican artist Yvonne Domenge created art called "Wind Waves" which is a continuous loop of bright red bronze. It's meant to represent the culture and outdoors of The Woodlands area and is located at the end of Aviator Way.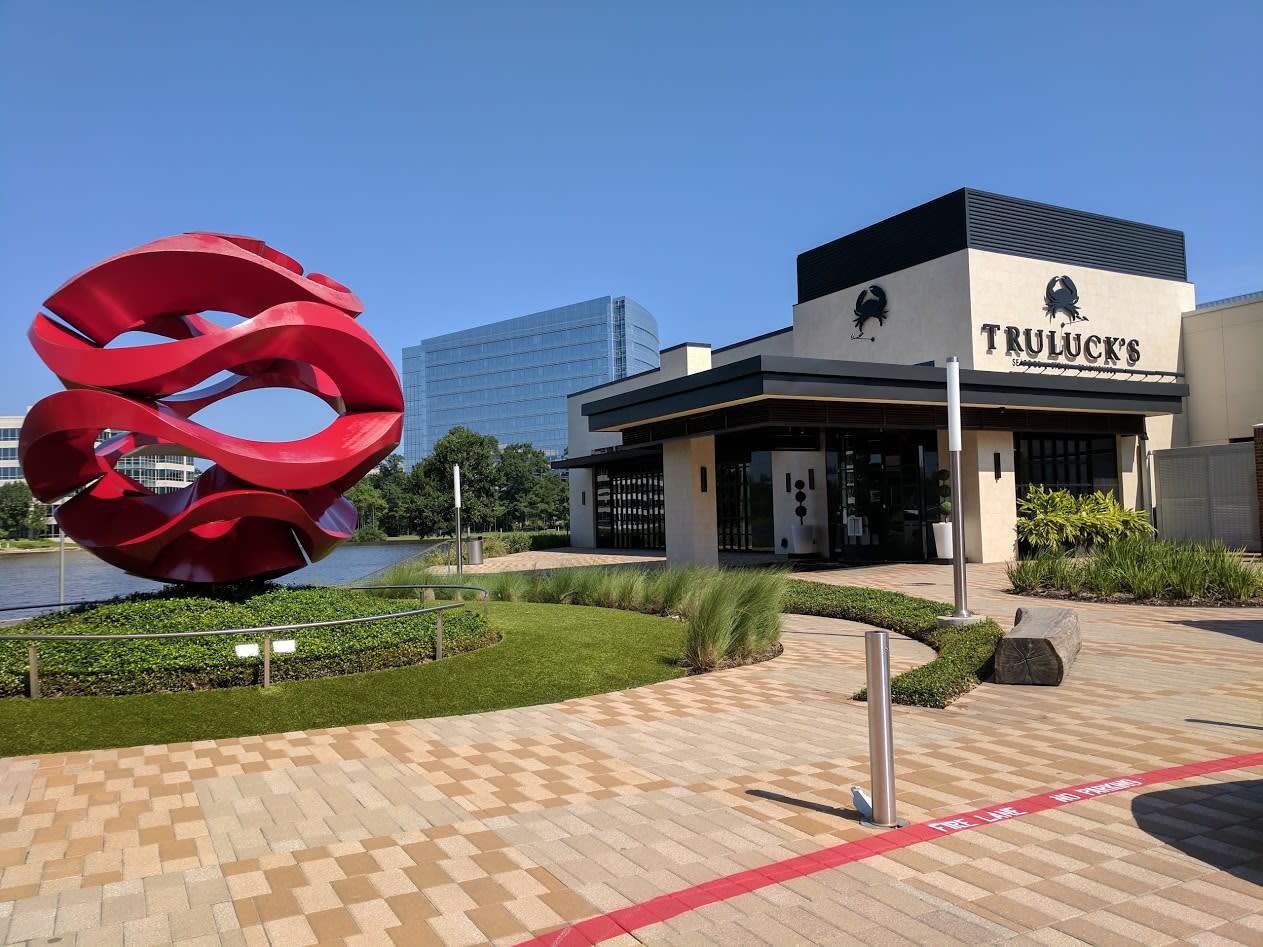 Check here for a list of dates and specific bands that are set to perform.