It's a question families face all of the time: "What are we going to do this weekend?" We know it's not always easy to find something the whole family will enjoy - but we have the answer! The Woodlands Waterway Nights is an action-packed outdoor concert series that takes place Saturday evenings in the spring and summer at Waterway Square.
"The Parks and Recreation Department produces a variety of high-quality events and programs that provide a multitude of opportunities for residents to experience the amenities and parks the Township has to offer," said Megan Lichenstein Meaux, Development Manager for The Woodlands Township. "Our goal is to create a fun, safe and relaxing atmosphere for families, couples and individuals of all interests and ages to enjoy with friends or loved ones."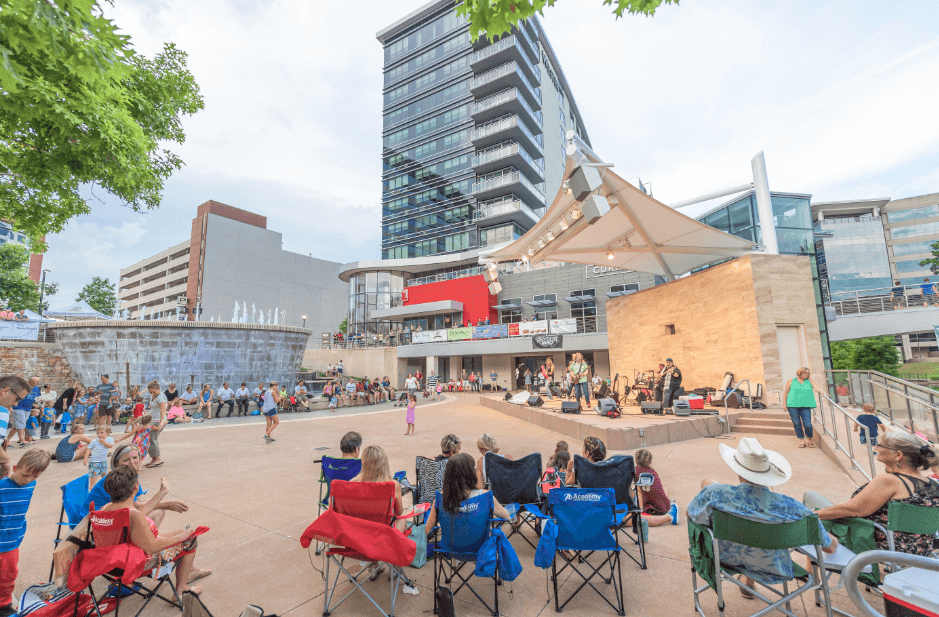 Photo by Derrick Bryant
Waterway Square (located at 31 Waterway Square Place) is a one-acre public plaza with unique water features and green spaces that serve as the centerpiece of The Woodlands. Nearby restaurants and other entertainment options make it the perfect location to meet up and get together with family and friends.
For the Waterway Nights Concert series, you can bring blankets, lawn chairs, coolers and even your pets! It's a great time to sit out and enjoy everything The Woodlands has to offer and to experience something new.
"A majority of these concerts showcase the talent of local and regional performers, many of which have a large following here in The Woodlands area," said Lichenstein Meaux. "We strive to provide a diverse, family-friendly entertainment lineup that is appropriate for all ages."
The event grows more popular each year.
"The Waterway Nights is a great excuse to plan a family date night. It's great to have something nearby where we can get out, enjoy the outdoors and the arts and entertainment The Woodlands has to offer," said mom of 3 boys, Summer Lacy.
"We love getting to see local artists and musicians perform. Our family loves spending time outdoors and the event is always well organized and fun for everyone," said Woodlands resident Carol Simms.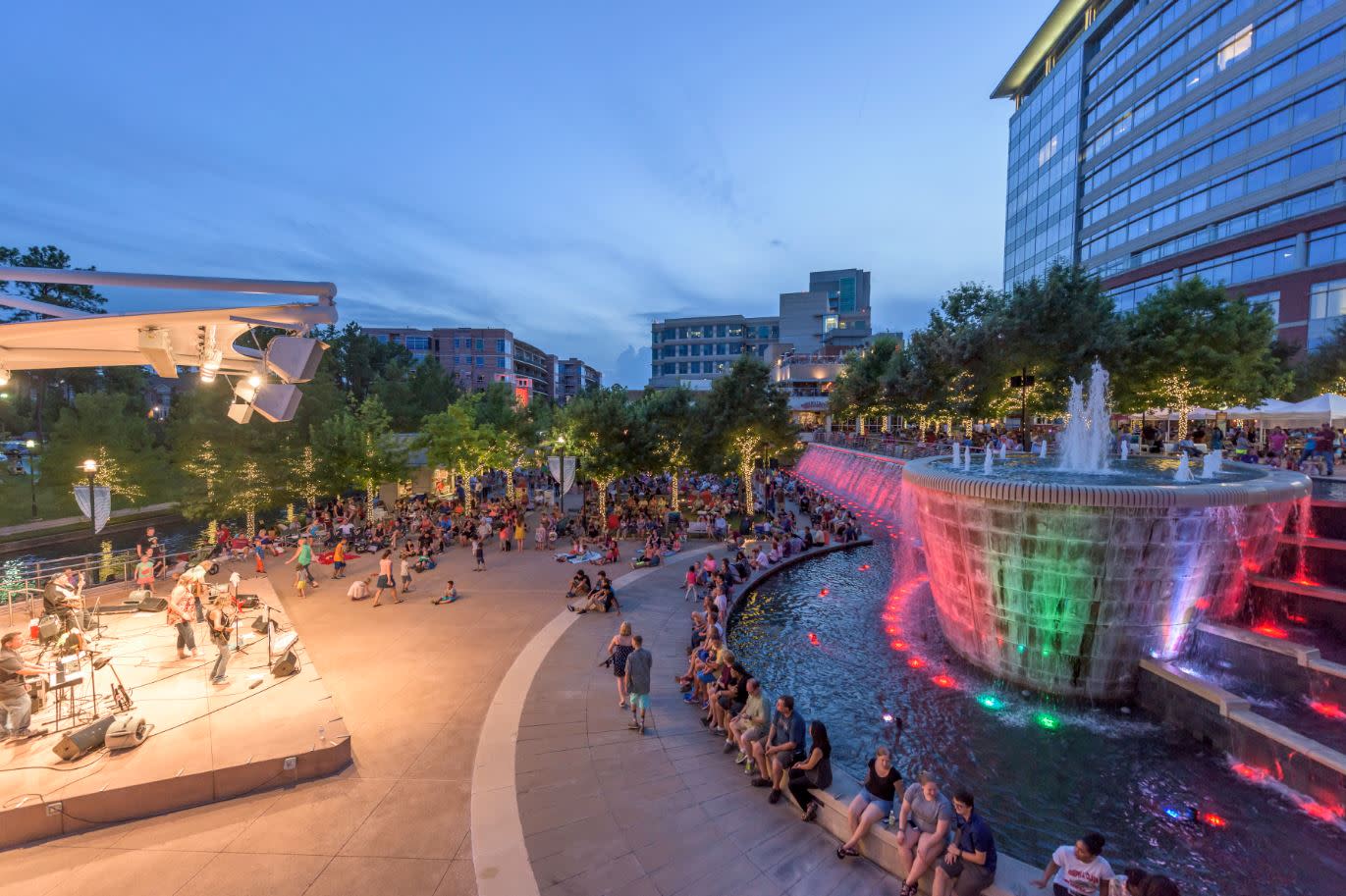 Photo by Derrick Bryant
The Woodlands Township puts on the event to bring awareness to the arts and community.
"The opportunities available within these special events and programs provide the ability for residents to experience what the community has to offer, build traditions and enhance overall quality of life," said Lichenstein Meaux.
Woodlands Waterway Nights is a free event going on Saturdays from 6:30 to 8:30 p.m. now through March 7. Click here for a list of dates.
While at an event, share with us your love for The Woodlands! Tag us in your social media posts with @VisitTheWoodlands on Facebook and Instagram or @TheWoodlandsCVB on Twitter. #SoWoodlands